Cymru-Wales
The Crown Prosecution Service (CPS) is the main prosecuting authority in England and Wales. We work in partnership with all agencies in the criminal justice system, especially closely with the police, although we are independent of them. The police will investigate crime and our role is to prepare and present cases to the courts.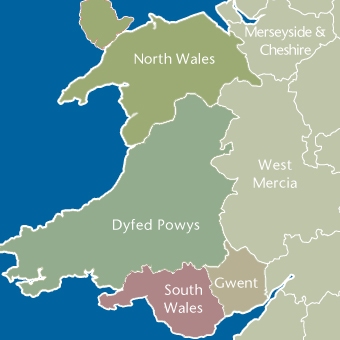 The CPS has 14 Areas across England and Wales. CPS Cymru-Wales is our Area. The CPS in Wales serves a population of over three million people and our local teams work alongside partner organisations in the four police force areas in Wales: Dyfed Powys, Gwent, North Wales and South Wales.
CPS Cymru-Wales employs around 280 members of staff, consisting of lawyers, paralegals and administrator.  We work remotely across a wide range of locations in Wales but our three main offices are in Cardiff, Mold and Swansea.
Our duty is to prosecute the right people for the right offences. We aim to act professionally and strive for excellence, continually looking to improve our service and the way we work.
We are committed to providing a high quality service in the Welsh or English language, on an equal basis.
CPS Cymru-Wales is headed by Chief Crown Prosecutor (CCP) Jenny Hopkins, whose responsibilities include: carrying out prosecutions; setting and maintaining professional and ethical standards; representing the CPS locally; contributing to national policy and strategy; and ensuring effective employee relations.
The CCP is supported by a team of senior managers with expertise in legal and business management issues. On the legal side, support is provided by Deputy Chief Crown Prosecutors Iwan Jenkins and Huw Rogers. Rhian Thomas is the actin Area Business Manager and has responsibility for the business and operational delivery functions.
Executive Team
Toggle accordion
Jenny Hopkins, Chief Crown Prosecutor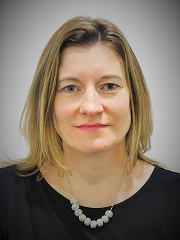 Jenny grew up in Wales and was a solicitor in private practice before joining CPS London in 1998 as a Senior Crown Prosecutor.  She became a Legal Manager in CPS London before spending 5 years as a Unit Head in the Organised Crime Division.  She returned to CPS London as the Head of Homicide and in 2011 was appointed the Deputy Chief Crown Prosecutor with responsibility for the Complex Casework Unit.
Between 2014 and 2018 Jenny was the Chief Crown Prosecutor for the CPS East of England Area before taking up her post as the Head of the Special Crime and Counter Terrorism Division.  Jenny was appointed as the Chief Crown Prosecutor for Wales in May 2021.
---
Iwan Jenkins, Deputy Chief Crown Prosecutor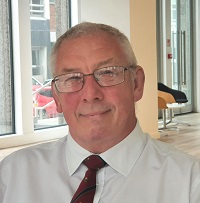 Iwan Jenkins joined the CPS in 1992 having worked as a criminal defence solicitor for several years.  He has led various teams and workstreams within CPS Cymru-Wales, including CC, RASSO, and CCU, and is currently acting DCCP with responsibility for CCU and MC work.
Iwan has been the area lead for several projects.  Recently, he led the engagement with Welsh Government in planning and delivering the changes brought about by the Children (Abolition of Defence of Reasonable Punishment) (Wales) Act 2020.  
Iwan qualified as a Higher Court Advocate in 1999 and has prosecuted trials in the Crown Court and appeared in the Court of Appeal.
In 2019 Iwan was appointed President of the Welsh Language Tribunal and is a regular contributor on legal issues in the Welsh Language media landscape.  
Huw Rogers, Deputy Chief Crown Prosecutor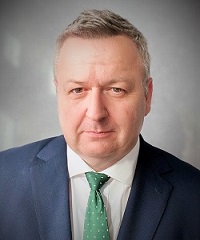 Huw joined the CPS in 2004 after several years in private practice where he was head of the firm's criminal department.  He has been Head of Complex Casework and RASSO in CPS South West before he joined CPS Wales in 2018.
Huw is experienced in prosecuting cases in both Crown and Magistrates' Courts and is the Deputy Chief Crown Prosecutor with responsibility for our work in the Magistrates' Courts.
Rhian Thomas MBE, Area Business Manager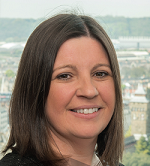 Rhian Thomas is acting as the Area Business Manager. Rhian's substantive role is Head of the Area Business Centre and has been in that role since the introduction of Business Centres across the CPS in 2011.
Having joined the CPS in 1989, Rhian has assumed several operational delivery roles prior to the role of HOBC. Rhian is a fluent Welsh Speaker.  
Rhian was awarded the MBE for her services to the Criminal Justice System.
Magistrates' Court Unit
Toggle accordion
The Magistrates' Court Unit prosecutes a wide range of offences where the maximum sentence for each offence does not exceed six months' imprisonment or one year if two or more relevant offences are to be considered. All cases commence in the magistrates' court.
Crown Court Unit
Toggle accordion
The Crown Court Unit deals with more serious cases and those likely to receive higher penalties. Our Crown Court Unit includes teams who deal with complex casework and rape and serious sexual offences.