The CPS Areas, CPS Direct, CPS Central Casework Divisions and CPS Proceeds of Crime
The CPS operates across England and Wales, with 14 regional teams prosecuting cases locally. Each of these 14 CPS Areas is headed by a Chief Crown Prosecutor, and works closely with local police forces and other criminal justice partners. Find out who's who in your Area, and read more about local cases.
CPS Direct, our 'virtual' 15th Area, provides charging decisions on priority cases 24 hours a day, 365 days a year.
Our Central Casework Divisions deal with some of the most complex cases we prosecute, including international justice and organised crime; special crime; terrorism and serious and complex fraud.
In addition, CPS Proceeds of Crime is a dedicated division responsible for all restraint, enforcement and serious confiscation work.
The 14 CPS Areas
The 14 CPS Areas
Toggle accordion
CPS Direct
CPS Direct
Toggle accordion
CPS Direct is a 'virtual' 15th Area. It is also headed by a CCP and provides charging decisions on priority cases. Much of CPSD's work is out of hours, so that we can provide an emergency response 24 hours a day, 365 days a year.
Our dedicated network of over 160 prosecutors is based throughout England and Wales.
To receive a charging decision, police officers and other investigators either call a single national number and are connected to the next available Duty Prosecutor, or they submit and receive charging decisions digitally.
CPS Direct is supported by a Business Centre which houses a team of specialists in the fields of performance, finance, human resources and communications. They provide advice and guidance to all members of staff within the Area.
We are committed to placing victims and witnesses at the heart of the justice system, ensuring that we deal with them professionally and fairly.
Should you have any comments on any aspect of our work then please do not hesitate to contact us.
Our Structure
Chief Crown Prosecutor Malcolm McHaffie has overall responsibility for CPS Direct, and reports to the Director of Public Prosecutions.
The Chief Crown Prosecutor is supported by the Senior Management Team, including an Area Business Manager who oversees the business management and administrative functions of CPS Direct; and Unit Heads who manage the day to day legal delivery.
Our Duty Prosecutors work in shifts, 24 hours a day, seven days a week, to provide police forces and other investigators across England and Wales with quick access to charging decisions from the CPS. They work from local CPS offices alongside teams of Prosecutors based in their own homes who primarily work at evenings, night-time and weekends.
Administrative and business support come from a Central Support Team based at CPS headquarters in York.
Malcolm McHaffie, Chief Crown Prosecutor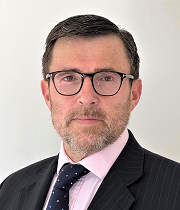 Malcolm joined the CPS in 1992 as an advocate and reviewing lawyer in the London Area. He worked across both magistrates' courts and Crown courts, covering cases including homicide, fraud, rape and serious sexual offences, child abuse and more.
In 2000 he joined Inland Revenue to prosecute serious tax fraud, later moving to the Revenue and Customs Organised Crime Unit when Revenue merged with Customs. Malcolm then spent 18 months as a Deputy Chief Crown Prosecutor for CPS Fraud Division before taking on the same role in the Special Crime and Counter Terrorism Division.
In 2015 he returned to London as a Deputy Chief Crown Prosecutor for complex casework, before joining the CPS Proceeds of Crime Division in 2019.
In May 2021, Malcolm joined CPS Thames and Chiltern as Chief Crown Prosecutor while the permanent CCP, Jaswant Narwal, was on a secondment.
Malcolm became the Chief Crown Prosecutor for CPS Direct in November 2021.
Ceri Moggridge - Area Business Manager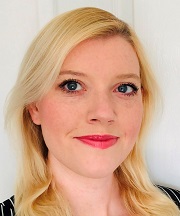 Ceri first joined the CPS as the Area Business Manager (ABM) for the South East in April 2020, she then moved to CPS Direct in October 2022; with overall responsibility for the Operational Delivery and Business Operations.
Ceri's career in the Civil Service began in 2015 when she joined as a Fast Track Apprentice in Business and Business Administration. She initially worked in projects and recruitment within Her Majesty's Revenue and Customs (HMRC) based in Cardiff. She then moved to the Operational Delivery Profession (ODP) cross-government team, supporting the 250,000 civil servants within the profession. This national team focused on supporting capability building, qualifications, apprenticeships, community building and talent management of the largest profession in government. In 2018, she was promoted to Head of Business Management and Private Secretary, where she led on a wide variety of elements such as business planning, private office, finance, secretariat and governance.
Following completion of her apprenticeship, she elected to study first a Postgraduate in Advanced Leadership and latterly a Masters in Strategic Leadership in Management and is now a proud to be a Fellow of the Chartered Management Institute (CMI), and a Member of the Chartered Institute of Personnel and Development (CIPD) remaining very committed to Continuous Professional Development (CPD) for both herself and her teams. She is now the National Apprenticeship Champion for the CPS.
Victims' Right to Review
The Victims' Right to Review (VRR) scheme was launched on the 5 June 2013. The VRR Scheme gives victims the right to request a review of a Crown Prosecution Service (CPS) decision not to prosecute or to terminate criminal proceedings.
We are committed to dealing with Victims and Witnesses with respect. We understand being a victim and or witness of crime can be difficult and are sensitive to how vulnerable some may feel due to their experiences.
We will ensure that they are dealt with in a professional and courteous manner. We will listen to their needs and support them through the process so that they can give their best evidence at court.
This CPS Area is committed to ensuring that we are renowned for our professionalism, and that we are delivering justice to all members of our communities.
We want communities to continue to have confidence in their local justice system, to believe their interests are fairly represented and justice is seen to be done.
Contact information for CPS Direct VRR
CPS Direct Victim Liaison Unit
Phone number: 01904 545605
Email: cpsdirect.vrrandcomplaints@cps.gov.uk
CPS Central Casework Divisions
CPS Central Casework Divisions
Toggle accordion
Our Central Casework Divisions deal with some of the most complex cases we prosecute. They work closely with specialist investigators from a range of organisations, including the National Crime Agency, HM Revenue & Customs and the Independent Police Complaints Commission, as well as police forces across England and Wales.
The specialist divisions, each headed by a Head of Division (equivalent to a Chief Crown Prosecutor), are: