Spurs fan sentenced for mocking the Hillsborough tragedy at Liverpool FC match
A Spurs fan today (13 June 2023) has been given a football banning order and fines for making gestures mocking the Hillsborough tragedy during a match at Liverpool FC's ground in April 2023.
The Crown Prosecution Service (CPS) said that Kieron Darlow, 25, of Node Way Gardens in Welwyn, made the gestures at the Liverpool v Tottenham Hotspur game at Anfield on 30 April 2023. 
Darlow has been given an order at North Liverpool Community Justice Centre banning him from football matches and the vicinity of stadiums for three years.
Throughout this, Darlow was laughing and those who challenged him said he caused real alarm and distress. His actions were reported to the police at the game and Darlow was identified and arrested. Officers said he seemed to be drunk.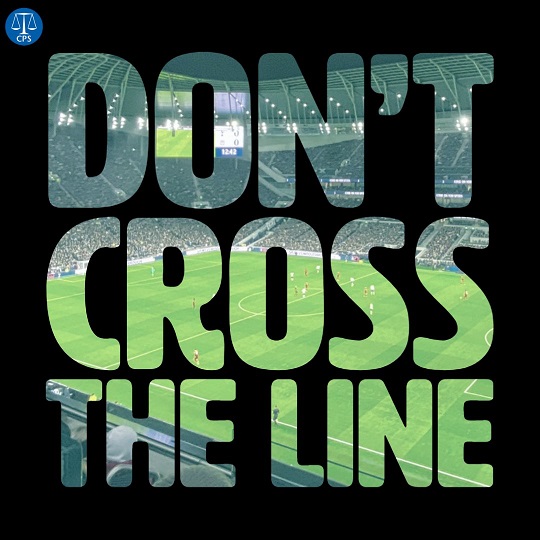 Andrew Page of CPS Mersey Cheshire said: "Darlow admitted making a gesture towards the Liverpool fans and that this was a reference to the Hillsborough disaster.
"He admitted that this was to suggest that fans without tickets had pushed forward in the tragedy and had been partly to blame for the crush that led to so many deaths.
"He accepted at court that it was his intention that Liverpool fans should see this and that it would cause them harassment, alarm and distress. He admitted that his behaviour was unacceptable and regrets his actions.
"Darlow knew what he was doing and it was done knowing what an impact the Hillsborough tragedy had on Liverpool fans and the city of Liverpool but he did it anyway. This sort of behaviour is not only morally unacceptable, it is criminal.
"We hope this prosecution sends a message out to all football fans that their behaviour at football games is important and that, if it crosses into criminality, they will be met with the full force of the law."
Douglas Mackay of the CPS added: "The CPS continues to work closely with the football authorities including the Premier League and the Football Association, police, clubs, and charities to look to stamp out all of the appalling and horrendous incidents of tragedy chanting and gesturing.
"We are sending a clear message that we call on so called fans to stop this vile behaviour of a minority which has a terrible impact on the bereaved and communities. If they do not then they face the risk of being excluded from the game they claim to love."
Notes to editors
Andrew Page is an Associate Prosecutor for CPS Mersey Cheshire
Douglas Mackay is the Deputy Chief Crown Prosecutor for CPS West Midlands and the CPS national lead prosecutor for sport.
Kieron Darlow (DOB: 13/10/97) admits to a guilty charge of use of threatening and abusive behaviour to cause harassment, alarm and distress and was sentenced to a football banning order for three years, community order for 12 months, compensation order for £200, and a victim support order for £114