West Midlands
CPS West Midlands is currently maintaining core business functions, while doing all we can to minimise in-person contact.
Please communicate with us by email, telephone and secure digital media wherever possible. Royal Mail and other post delivered to our offices will be checked periodically, but normal mail response times cannot be guaranteed. Any hand deliveries must be made by appointment and between 10am to 3pm only.
Our main contact number is 0121 262 1300 with options for the various units.
Email addresses
If you are a member of public, you can use the following email addresses without including .cjsm.net, which will work only for members of the criminal justice secure mail system. DO NOT use these addresses to send sensitive information unless via .cjsm.net.
Crown Court unit:  WestMids.CrownCourt@cps.gov.uk.cjsm.net
Magistrates' Court unit:  Bham.CaseProgression@cps.gov.uk.cjsm.net
Rape and Serious Sexual Offences (RASSO) unit:  PPUWest.MidsCC@cps.gov.uk.cjsm.net
Complex Casework unit:  CCUWestMidlandsGroup@cps.gov.uk.cjsm.net
---
The Crown Prosecution Service (CPS) is the main prosecuting authority in England and Wales. In our daily operations we work in partnership with all agencies in the criminal justice system. We work especially closely with the police, although we are independent of them.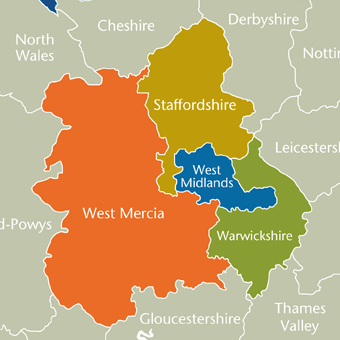 The CPS has 14 Areas across England and Wales - the CPS West Midlands Area consists of the counties of Warwickshire, Shropshire, Hereford, Worcester, Staffordshire and the metropolitan area of West Midlands, which includes the cities of Birmingham, Wolverhampton and Coventry. This CPS Area also handles the prosecution of all cases which arise from British Transport Police investigations in England and Wales.
Chief Crown Prosecutor Grace Ononiwu CBE, OBE is the head of the CPS West Midlands Region and she is supported by Deputy Chief Crown Prosecutor Lionel Idan, who has responsibility for Rape and Serious Sexual Offences and the Complex Casework Unit, Deputy Chief Crown Prosecutor Sarah Hammond, who has responsibility for the Magistrates' Court Unit and Deputy Chief Crown Prosecutor Suzanne Llewellyn, who has responsibility for the Crown Court Unit. Tristan Bradshaw is the Area Business Manager and has responsibility for Business and Operational Delivery functions across the region.
We currently employ 452 members of staff which consists of lawyers, paralegals and administrators. The majority of our staff are based at our regional headquarters in Birmingham, but we also have staff based in our Stoke office.
The Area is supported by a Business Centre which houses a team of specialists in the fields of performance, finance, human resources, communications, engagement and inclusion.
Executive Team
Toggle accordion
Grace Ononiwu, CBE, Chief Crown Prosecutor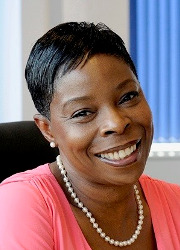 Grace has served as the Chief Crown Prosecutor (CCP) for the West Midlands Crown Prosecution Service (CPS) region since June 2014 - the first woman to hold this post. She is ultimately responsible for all prosecution decisions and conduct of cases by CPS staff throughout the region. She has a personal involvement in many of those cases and on occasion meets victims of crime and/or their families to explain the decisions taken in cases that involve them.
Grace qualified as a solicitor in 1991 and originally joined a private firm of solicitors in High Wycombe practising criminal law. She joined the CPS as a Crown Prosecutor and held a number of positions in the service, which led to her ultimate appointment as Northamptonshire CCP in April 2005, making her the first African Caribbean to be appointed to that position in the history of the CPS. In April 2009 Grace was appointed Legal Director for North Region, CPS London, before becoming Deputy Chief Crown Prosecutor for the London Districts. In 2012, she became the CCP for the East of England Area.
Grace has made a significant contribution to the CPS Equality and Diversity agenda and was previously the Chair of the National Black Crown Prosecution Association (NBCPA). She has a national profile within the CPS, which includes membership of strategic boards dealing with issues affecting the service across England and Wales. She is the National Lead and joint Chair of the Crown Court Business Board, responsible for developing and embedding the CPS strategy for the handling of crown court casework across the country and has been chosen as the CPS' first Community Engagement and Inclusion Champion.
Grace was awarded the OBE in 2008 in recognition for her work with the CPS and received an Honorary Doctorate of Laws from the University of Hertfordshire in 2017, in recognition for her contribution to justice and the legal system, including her ongoing work to promote legal education. In the 2019 Birthday Honours, Grace was awarded the Commander of the Order of the British Empire (CBE) for services to Law and Order.
Grace has been included in the 2017, 2018, 2019 and 2020 Powerlist, which features 100 of the UK's most influential men and women of African, African Caribbean and African American heritage.
Lionel Idan, Deputy Chief Crown Prosecutor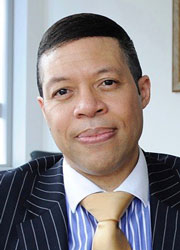 Lionel was called to the Bar in 1996 and defended and prosecuted in crime and immigration law until joining the CPS in 2005 as a rape and domestic violence specialist.
In 2007, Lionel was appointed a District Crown Prosecutor with responsibility for one of the boroughs in London and in 2009 he was appointed a Senior District Crown Prosecutor with responsibility for one of the six London districts. During this period Lionel was the Strategic lead in London for Domestic Violence and for the Olympics in 2012.  Lionel has also acted as the Deputy Chief Crown Prosecutor for CPS London's Complex Casework Unit, which included the RASSO and Homicide specialist teams, as well as the Deputy Chief Crown Prosecutor for the CPS London Crown Court South Unit encompassing the London Crown Advocacy team. Lionel has a passion for championing the rights and justice for victims and witnesses, and has written and delivered a CPD approved training course on victimless prosecutions for CPS London.
In 2014, Lionel was recognised in the CPS London Awards for his outstanding contribution to the Area in his role as Legal and Stakeholder Manager. Lionel was also appointed a Disclosure Gateway Reviewer and has conducted disclosure reviews on some of London's most complex and high profile cases. Lionel has also spent time as the Deputy Head of Division for the Specialist Fraud Division which handles the largest and most complex economic crime cases across the country.
Between 2016 and 2018, Lionel led the only cross government agency project on Domestic Abuse and developed and implemented the DA Best Practice Framework across the country which has since been adopted as part of the government's strategy on VAWG.
Lionel took up his current post with CPS West Midlands in June 2015 and successfully rolled out the Transforming Summary Justice programme across the region's magistrates' courts. Lionel has overall responsibility for the Area's Complex Casework Unit, which handles the most complex and sensitive cases across the region's crown courts, as well as responsibility for the Area's RASSO unit which handles the most complex rape and serious sexual offences across the region. Lionel is also the Area's thematic lead for Hate crime, Modern Slavery, Gangs and Serious violence.
Sarah Hammond, Deputy Chief Crown Prosecutor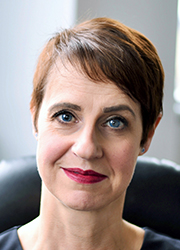 Sarah is the Deputy Chief Crown Prosecutor with strategic responsibility for our Magistrates' Court Unit. She is the lead for all British Transport Police prosecutions nationally.
Sarah qualified as a solicitor in 1996 and joined CPS in 1998 having previously worked as a Magistrates' Legal Adviser. During her time at CPS, she obtained her higher rights, and has undertaken advocacy in both Magistrates' and Crown Courts across the region.
She is the Area's Violence against Women and Girls (VAWG) lead and has enjoyed being involved in this area of work for many years representing the CPS at conferences and community forums to share the work of CPS in tackling these offences. Sarah was involved in implementing the Violence Against Women and Girls Scrutiny Panel and Specialist Domestic Abuse Courts locally and is currently chair of the VAWG Local Scrutiny and Improvement Panel.
Sarah became a District Crown Prosecutor in 2013, initially managing a Crown Court team before moving to lead the Rape and Serious Sexual Offences team. In 2016, Sarah became a Senior District Crown Prosecutor with responsibility for Crown Court work before being promoted to Deputy Chief Crown Prosecutor in 2019.
Suzanne Llewellyn, Deputy Chief Crown Prosecutor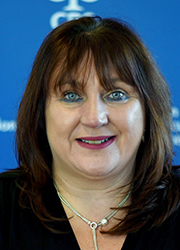 Suzanne started her career in law by studying the undergraduate LLB (Hons) degree at Wolverhampton University in 1987, followed by the postgraduate Law Society finals course, qualifying as a solicitor in 1991. She started at the Crown Prosecution Service in the same year.
In that time, she has developed a passion for practising criminal law, securing justice and serving communities. Suzanne says it is really important to her to provide an excellent service to victims and witnesses and provide a safe society.
In 2003, Suzanne qualified as a Crown Advocate, gaining Higher Court Rights to practice at Crown Court.
Suzanne has been a Deputy Chief Crown Prosecutor serving the West Midlands CPS Area - the largest CPS Area in the country - since August 2014. Suzanne has responsibility for the Crown Court team. The team serves a population of over five million and deals with over 10,000 of the most serious cases each year, including murder, fraud, firearms, drug supply, robbery and rape. These fall into the Area's nine Crown Court centres in West Midlands, West Mercia, Warwickshire and Staffordshire, which sit a total of 44 courts daily. The team also serves all courts in England and Wales in respect of work generated by the British Transport Police.
Suzanne has responsibility for 270 staff made up of lawyers, paralegal officers, court casework assistants and administrators, with a budget of £15.3m.
Since 2010, Suzanne has been the thematic lead for violence against women and girls, modern day slavery and human trafficking. In this role, Suzanne works collaboratively with other criminal justice partners, the local authority and voluntary sector victim support agencies. Suzanne is very proud of this responsibility as it offers the opportunity to protect some of the most vulnerable people in our society.
Since 2019, Suzanne has also been the thematic lead for Improving the Service to Victims and Witnesses in CPS West Midlands as well as improving the service to victims of abuse and sexual violence. Suzanne is undertaking significant work with families affected by homicide and fatal road traffic collisions to improve service delivery. She is keen to promote public confidence and has ensured that witness contribution to public duty is recognised by the Crown Prosecution Service.
Suzanne has a passion for development and ensuring an excellent inclusive and diverse legal profession. Suzanne is privileged to work in partnership with schools and universities to provide support, lectures and mentoring to inspire the legal profession of the future.
Tristan Bradshaw, Area Business Manager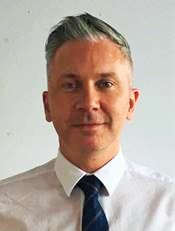 Tristan has worked for the CPS for most of his career across a range of Operational Delivery Roles.
In 2009 he was part of a national project team working across the service to standardise systems and deliver new ways of working through the Optimum Business Model. In 2011 as the service progressed towards digital working he was the CPS North East lead on a cross Criminal Justice System project to implement streamlined digital working across the area.
In 2013 Tristan played a major role in the development and deployment of resource and efficiency measures across the Service. Tristan moved to CPS London in 2015 as a Senior Business Manager for the Complex Casework Unit, a unit which dealt with Specialist Casework, Homicide and RASSO work for London. In 2016 he returned to the North East as Head of Business Centre leading a unit which provides business support services for the Area including Finance, Performance, Change, Facilities, Communications, Inclusion and Community Engagement and HR.
In June 2017 he was appointed as Area Business Manager for CPS West Midlands taking responsibility for the Operational Delivery and Business Operations for the West Midlands Area.
Magistrates' Court Unit
Toggle accordion
Our Magistrates' Court Unit prosecute offences of domestic violence, assaults, criminal damage, minor public disorder incidents, minor traffic offences (excluding those dealt with by the police as police-led prosecutions), possession of drugs, dangerous dog offences, offences of dishonesty and commercial burglaries.
The list is not exhaustive but generally comprises of any offence where the maximum permitted sentence for each offence does not exceed six months' imprisonment or one year if two or more relevant offences are to be considered.
Crown Court Unit
Toggle accordion
The Crown Court Unit deals with cases such as murder, robberies, serious assaults, dwelling house burglaries, complex fraud, the supply and trafficking of drugs, and the most serious road traffic offences especially those that result in a fatality.
Complex Casework Unit
Toggle accordion
The Complex Casework Unit houses a team work in collaboration with the police to tackle organised and serious cross border crime, and to robustly tackle and disrupt criminal enterprises.
The bulk of their casework arises from serious and organised crime, particularly drugs importation and distribution, money laundering, organised crime group multi defendant homicide and serious fraud, usually involving a value of over £1million plus at least one element of complexity such as multiple defendants/companies/victims and/or complex financial/restraint issues.
Rape and Serious Sexual Offences Unit
Toggle accordion
The Rape and Serious Sexual Offences Unit is a dedicated and specialised team who prosecutes cases such as rape, serious sexual offences, child abuse, child sexual exploitation, honour based violence and Female Genital Mutilation.
The staff on the unit all have a great deal of understanding of the sensitivities of prosecuting cases of this nature and how difficult and harrowing it can be for a victim from the first step of making a complaint to the police, through to giving evidence in a trial.