West Midlands
CPS West Midlands is currently maintaining core business functions, while doing all we can to minimise in-person contact.
Please communicate with us by email, telephone and secure digital media wherever possible. Royal Mail and other post delivered to our offices will be checked periodically, but normal mail response times cannot be guaranteed. Any hand deliveries must be made by appointment and between 10am to 3pm only.
Our main contact number is 0121 262 1300 with options for the various units.
Email addresses
If you are a member of public, you can use the following email addresses without including .cjsm.net, which will work only for members of the criminal justice secure mail system. DO NOT use these addresses to send sensitive information unless via .cjsm.net.
Crown Court unit:  WestMids.CrownCourt@cps.gov.uk.cjsm.net
Magistrates' Court unit:  Bham.CaseProgression@cps.gov.uk.cjsm.net (General enquiries)
IDPC Requests for Magistrates' Cases:WestMids.IDPC@cps.gov.uk.cjsm.net
Rape and Serious Sexual Offences (RASSO) unit:  PPUWest.MidsCC@cps.gov.uk.cjsm.net
Complex Casework unit:  CCUWestMidlandsGroup@cps.gov.uk.cjsm.net
---
The Crown Prosecution Service (CPS) is the main prosecuting authority in England and Wales. In our daily operations we work in partnership with all agencies in the criminal justice system. We work especially closely with the police, although we are independent of them.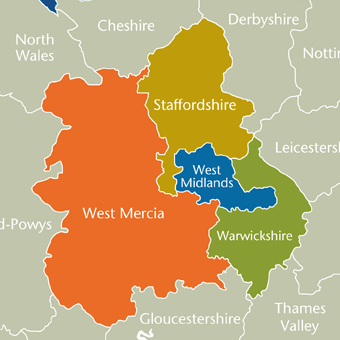 The CPS has 14 Areas across England and Wales - the CPS West Midlands Area consists of the counties of Warwickshire, Shropshire, Hereford, Worcester, Staffordshire and the metropolitan area of West Midlands, which includes the cities of Birmingham, Wolverhampton and Coventry. This CPS Area also handles the prosecution of all cases which arise from British Transport Police investigations in England and Wales.
Chief Crown Prosecutor Siobhan Blake is the head of the CPS West Midlands Region. She is supported by Deputy Chief Crown Prosecutor Sarah Hammond, who has responsibility for the Crown Court Unit, Deputy Chief Crown Prosecutor Suzanne Llewellyn, who has responsibility for the Rape and Serious Sexual Offences Unit and the Complex Casework Unit and Deputy Chief Crown Prosecutor, Douglas Mackay who has responsibility for the Magistrates' Court Unit. Tristan Bradshaw is the Area Business Manager and has responsibility for Business and Operational Delivery functions across the region.
We currently employ 452 members of staff which consists of lawyers, paralegals and administrators. The majority of our staff are based at our regional headquarters in Birmingham, but we also have staff based in our Stoke office.
The Area is supported by a Business Centre which houses a team of specialists in the fields of performance, finance, human resources, communications, engagement and inclusion.
Executive Team
Toggle accordion
Siobhan Blake, Chief Crown Prosecutor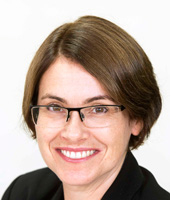 Siobhan Blake was appointed Chief Crown Prosecutor (CCP) of CPS West Midlands in March 2021, having previously been the Chief Crown Prosecutor of Mersey-Cheshire since 2016. Before this, she was Deputy Chief Crown Prosecutor for Cymru-Wales Area for four years.
Siobhan qualified as a solicitor having studied law at Southampton and joined the CPS in 1994 as a trainee solicitor. After qualification Siobhan worked in private practice for a period before returning to the CPS.
Siobhan is an experienced prosecutor who has advised upon and prosecuted many high-profile cases, becoming a specialist in the prosecution of rape and serious sexual offences. She obtained her Higher Rights of Audience in 2004 and became a frontline manager in 2005.
Siobhan has been at the forefront of the work undertaken by the CPS to tackle Violence Against Women and Girls (VAWG) - domestic violence, rape and other violent offences in which the victims are predominantly women. She is now the National CCP Lead for the CPS on rape and serious sexual offence prosecutions.
Sarah Hammond, Deputy Chief Crown Prosecutor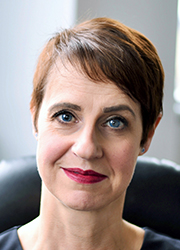 Sarah is the Deputy Chief Crown Prosecutor with strategic responsibility for Crown Court casework dealt with in the West Midlands region and by the British Transport police nationally.
Sarah qualified as a solicitor in 1996 and joined CPS in 1998 having previously worked as a Magistrates' Legal Adviser. During her time at CPS, she obtained her higher rights, and has undertaken advocacy in both Magistrates' and Crown Courts across the region.
She is the Area's Violence against Women and Girls (VAWG) lead and has enjoyed being involved in this area of work for many years representing the CPS at conferences and community forums to share the work of CPS in tackling these offences. Sarah was involved in implementing the Violence Against Women and Girls Scrutiny Panel and Specialist Domestic Abuse Courts locally and is currently chair of the VAWG Local Scrutiny and Improvement Panel.
Sarah became a District Crown Prosecutor in 2013, initially managing a Crown Court team before moving to lead the Rape and Serious Sexual Offences team. In 2016, Sarah became a Senior District Crown Prosecutor with responsibility for Crown Court work before being promoted to Deputy Chief Crown Prosecutor in 2018.
Douglas Mackay, Deputy Chief Crown Prosecutor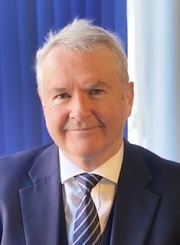 Douglas studied history at the University of East Anglia to BA (hons) standard before taking his common professional examination and Law Society Finals at what is now Birmingham City University. He qualified as a solicitor in 1992 and worked in private practice before joining the CPS in Norwich 18 months later. He qualified as a Crown Court advocate in 2003. 
Douglas became the District Crown Prosecutor for the Norfolk Magistrates' Court team in 2012, and subsequently led the Essex Crown Courts unit as District Crown Prosecutor. In 2016 he became the Senior District Crown Prosecutor for the Complex Casework and RASSO units in the East of England.
Between June 2018 and February 2021, Douglas was the Deputy Chief Crown Prosecutor in the East of England with responsibility for the Crown Court and RASSO units. He has returned to Birmingham as Deputy Chief Crown Prosecutor with responsibility for the Magistrates' Courts unit from February 2021.
Tristan Bradshaw, Area Business Manager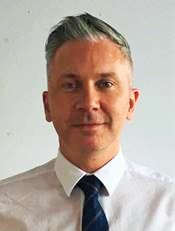 Tristan has worked for the CPS for most of his career across a range of Operational Delivery Roles.
In 2009 he was part of a national project team working across the service to standardise systems and deliver new ways of working through the Optimum Business Model. In 2011 as the service progressed towards digital working he was the CPS North East lead on a cross Criminal Justice System project to implement streamlined digital working across the area.
In 2013 Tristan played a major role in the development and deployment of resource and efficiency measures across the Service. Tristan moved to CPS London in 2015 as a Senior Business Manager for the Complex Casework Unit, a unit which dealt with Specialist Casework, Homicide and RASSO work for London. In 2016 he returned to the North East as Head of Business Centre leading a unit which provides business support services for the Area including Finance, Performance, Change, Facilities, Communications, Inclusion and Community Engagement and HR.
In June 2017 he was appointed as Area Business Manager for CPS West Midlands taking responsibility for the Operational Delivery and Business Operations for the West Midlands Area.
Magistrates' Court Unit
Toggle accordion
Our Magistrates' Court Unit prosecute offences of domestic violence, assaults, criminal damage, minor public disorder incidents, minor traffic offences (excluding those dealt with by the police as police-led prosecutions), possession of drugs, dangerous dog offences, offences of dishonesty and commercial burglaries.
The list is not exhaustive but generally comprises of any offence where the maximum permitted sentence for each offence does not exceed six months' imprisonment or one year if two or more relevant offences are to be considered.
Crown Court Unit
Toggle accordion
The Crown Court Unit deals with cases such as murder, robberies, serious assaults, dwelling house burglaries, complex fraud, the supply and trafficking of drugs, and the most serious road traffic offences especially those that result in a fatality.
Complex Casework Unit
Toggle accordion
The Complex Casework Unit houses a team work in collaboration with the police to tackle organised and serious cross border crime, and to robustly tackle and disrupt criminal enterprises.
The bulk of their casework arises from serious and organised crime, particularly drugs importation and distribution, money laundering, organised crime group multi defendant homicide and serious fraud, usually involving a value of over £1million plus at least one element of complexity such as multiple defendants/companies/victims and/or complex financial/restraint issues.
Rape and Serious Sexual Offences Unit
Toggle accordion
The Rape and Serious Sexual Offences Unit is a dedicated and specialised team who prosecutes cases such as rape, serious sexual offences, child abuse, child sexual exploitation, honour based violence and Female Genital Mutilation.
The staff on the unit all have a great deal of understanding of the sensitivities of prosecuting cases of this nature and how difficult and harrowing it can be for a victim from the first step of making a complaint to the police, through to giving evidence in a trial.