Three jailed following murder of Keith Green – Banbury
Three people have been sentenced today to a total of 48 years in prison following the murder of Banbury resident Keith Green who was stabbed to death in his back garden.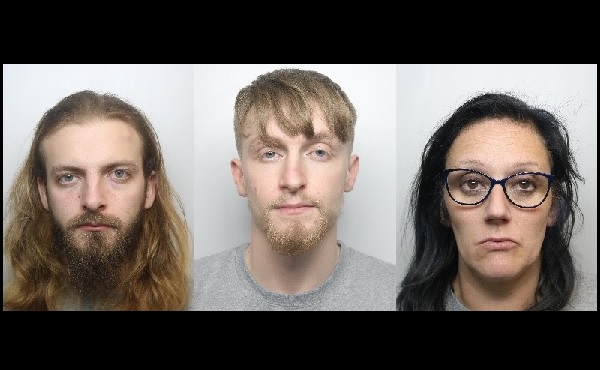 In December 2022, 25-year-old Mark Meadows and 20-year-old Travis Gorton were found guilty of murdering Mr Green, while two others, 38-year-old Louise Grieve and a 15-year-old youth were convicted of manslaughter. The jury's verdict came after a two-month trial at Oxford Crown Court. 
Meadows, who had an on-off romantic relationship with Louise Grieve, Mr Green's partner, became increasingly resentful of his love rival to the point that he wanted rid of him. On 13 February 2022, Meadows and his half-brother, Gorton, were let into the garden of the house Mr Green shared with Louise Grieve before launching a violent and fatal attack on him.
The Crown Prosecution Service (CPS) presented evidence in court of multiple text exchanges between the various offenders during the months leading up to the attack, showing Meadows' intentions of wanting Mr Green out of the way, as well as Gorton's agreement to help him. 
Evidence from a vehicle tracker showed that a van used solely by Meadows on the night of the murder arrived at Mr Green's house shortly before he was killed and left shortly afterwards. And the jury heard that knives found in and near Meadows' flat after the attack had traces of Mr Green's blood on them, as did the trainers of Meadows and Gorton and the latter's trousers.
While Meadows and Gorton were the ones who physically murdered Mr Green, the Crown made the case that Grieve and the youth played a part in enabling it to happen by acting unlawfully. 
District Crown Prosecutor Phillip Mansfield for the CPS said: "Fuelled by hatred towards Mr Green who stood in the way of him being with Louise Grieve, Mark Meadows gathered accomplices and, together, he and Travis Gorton plotted a premediated attack on him.
"The collaborative effort to kill Mr Green is chilling, particularly as his murderers were aided by the woman who claimed to love him. 
"Grieve claimed she had no part to play in Mr Green's murder, but the strength of the evidence the Crown Prosecution Service presented meant the jury was sure she was also responsible for his death. I hope today's sentence brings a sense of justice to Keith Green's family."
 
Notes to editors
Mark Meadows (D.O.B. 30 April 1997) and Travis Gorton (D.O.B. 12 April 2002) were both found guilty of murder and of having an article with a blade or a point on 8 December 2022 at Oxford Crown Court. 
Louise Grieve (D.O.B. 13 May 1984) and a 15-year-old youth whose identity is protected were both convicted of manslaughter at the same court on the same date.
A fifth defendant, Callum Johnson, was acquitted of murder at the same court on the same date. 
The following were sentenced on 6 January 2023 at Oxford Crown Court: 

Mark Meadows was sentenced to life in prison with a minimum term of 23 years.
Travis Gorton was sentenced to life in prison with a minimum term of 17 years.
Louise Grieve was sentenced to eight years imprisonment. 

The youth will be sentenced on 20 January 2023.
Phillip Mansfield is a District Crown Prosecutor for CPS Thames and Chiltern.