Rogue trader who left victims with chaos is jailed
A serial rogue trader who stole thousands of pounds from people who called him in to do work on their homes has been jailed.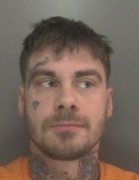 The Crown Prosecution Service (CPS) said that James Lawson, 30, of Shaw Street in the Everton area of Liverpool, responded to several advertisements asking for a plumber and a roofer on the website Bark.com between March 2021 and September 2022.
Most of the adverts he responded to were for plumbing work. Many of the victims asked Lawson to replace their bathrooms, although some advertised for smaller jobs such as replacing tiling or radiator valves.
Some of the victims wanted substantial work done on the roofs of their homes. Lawson would immediately respond to the adverts and say he was available as he'd had a cancellation, often saying this was due to Covid.
He would turn up at the victim's home claiming to be from a legitimate plumbing company, giving the address as Pall Mall in Liverpool. Some of his victims searched the address and found no evidence of Lawson's company and the industrial unit he claimed to working from didn't exist.
But, by the time the victims became suspicious, many had parted with thousands of pounds.
Lawson would give his victims a quote and then change it on several occasions, asking for more money for materials and for further work that they hadn't realised needed doing. On his invoices, Lawson would often use a logo from a legitimate plumbing company.
Lawson would arrive to start the work with other men. He often used aliases and gave various stories about his ability to carry out the work. But he left the properties in a much worse state then when he started.
Many victims were left without water and heating after he'd botched their jobs and then disappeared. One woman was left with a gaping hole in her roof that then led to water entering into her home causing both an upstairs ceiling and a kitchen ceiling to collapse.
The victims came from across Yorkshire, Greater Manchester, North Wales and Merseyside. The amounts that they lost went from £1,817 to £43,000.
When police began to investigate, Lawson was found to be operating five separate bank accounts under different names to receive money from the people he was deceiving.
He was discovered to be spending a lot of the money on online gambling sites and had previous convictions for fraud and theft.
He was eventually arrested and charged with 20 counts of fraud. He initially pleaded Not Guilty but finally entered guilty pleas to all counts on 21 December 2022. On 27 January 2023, at Liverpool Crown Court, he was sentenced to four years and eight months in jail.
District Crown Prosecutor Laura Tipping, of CPS Mersey Cheshire said: "James Lawson is a serial fraudster who wreaked havoc on the homes and finances of the people he conned.
"His victims thought they were dealing with a genuine tradesman but there is no evidence that Lawson knew what he was doing on any of the work that he undertook.
"His victims were left with live wires exposed, leaking pipes and bathrooms, smashed tiles and floorboards, exposed roofs and chaos.
"They not only lost money to Lawson but then had to pay more money to get in reputable tradesmen to make good his work. Most workmen are decent and reliable but characters like Lawson undermine that trust. Lawson showed no remorse or regard for the people he cheated or the stress and problems he caused. Now he is behind bars."