Landowning company fined in ground-breaking case
A landowning company in Yorkshire has been fined for allowing vegetation to be burnt without a licence in an area of Special Scientific Interest.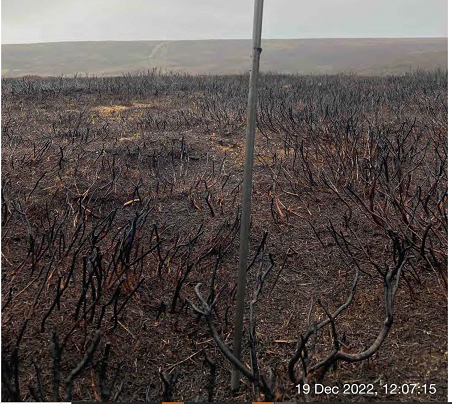 The Crown Prosecution Service (CPS) said that areas of land owned by Dunlin Ltd on Midhope Moors in Upper Midhope, Stocksbridge, near Sheffield, were burned illegally in October 2022.
The Midhope Estate is within a Dark Peak Site of Special Scientific Interest (SSI), the South Pennie Moors Special Area of Conservation (SAC) and the Peak District Moors Site of Protection Area (SPA).
Peatland areas store vast quantities of carbon and, if they are damaged, emit this carbon into the atmosphere. It also damages the habitat for birds, flora and fauna.
Landowners sometimes burn vegetation on peatland as part of land management and they can apply for a licence that allows them to burn limited areas.
Land agents acting for Dunlin, JM Osbourne Rural and Sporting, applied for a licence to the Peatland Protection Policy Team of the Department of the Environment, Food and Rural Affairs on 30 March 2022.
However, it was refused as they hadn't given enough detail about the amount of land to be burned. Detailed feedback was given to help with any future applications. No further application was made.
On 18 October 2022, a conservation officer from the Royal Society for the Protection of Birds was visiting the area and noticed plumes of smoke coming from the land.
He took photographs and video footage and sent this and a report to the Peatland Protection Policy Team. Inspectors visited the land a few weeks later and found evidence of the offences.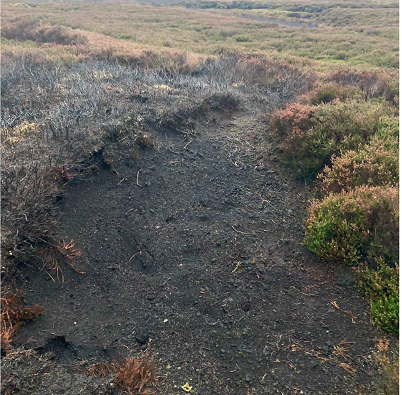 On 10 March 2023, one of the company directors, Julian Richmond-Watson was interviewed. He said he assumed the activity was allowed and apologised on behalf of his gamekeepers who carried it out. He said he didn't realise that an application had been made for a licence for his company.
On 10 May 2023, at Sheffield Magistrates' Court, guilty pleas were entered on behalf of the company to six offences in contravention of the Heather and Grass etc Burning Regulations 2021 and a fine of £1,800 was imposed on Dunlin Ltd. Costs of £125 and a surcharge of £720 were also imposed. 
Sentencing, Judge Gould said the offending had a significant environmental impact and there was a reckless failure by the company.
Senior Crown Prosecutor Maqsood Khan, of CPS Mersey Cheshire's Fraud and Rural Crime Unit said: "This is the first case of its kind to come to come to this unit of the Crown Prosecution Service. The legislation around this offending is relatively new.
"The company was clearly reckless as to the impact of their actions in burning this land.
"Land agents acting for them made an application to legally burn areas of vegetation so they were clearly aware that they needed one. When the licence was refused, they simply went ahead and did it anyway.
"The actions damaged an area of land that is already at risk and undermined the regulatory system in place to protect areas of special scientific interest.
"The company is now paying the price."