A benefits swindler who claimed money under two identities has been sentenced
Hossein Ali Najafi, 57, has today been sentenced to 29 months' imprisonment at Manchester Crown Square after he falsely claimed £349,000 worth of benefits he was not entitled to.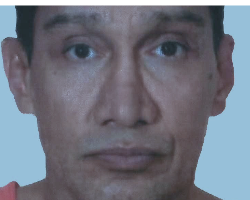 He applied for a passport in August 2011, in the name of Hossein Ali Najafi, which stated his birthplace as Tehran. However, on 1 June 2010, he received a letter addressed to Hussein Ali Nagrafi from the UK Border Agency granting him indefinite leave to remain in the UK.
Najafi saw an opportunity and used that letter to create another identity to claim further benefits. He obtained a Home Office Identity card, a second National Insurance and a provisional driving licence. 
Using the false identity of Hussein Ali Nagrafi, he claimed benefit from two addresses. He claimed to have extensive physical disabilities which surveillance disproved, and he also failed to disclose an income he had in addition to his benefits. These included Employment Support Allowance, Disability Living Allowance, Personal Independence Payment, Housing and Council Tax benefit. 
On some occasions he gave the same telephone numbers when claiming in his two names. Photographs on the identification documents he submitted in support of his claims further proved he was the same person.
His ground floor flat in London and his home in Artillery Court Manchester were searched, and the officers found Home Office identity cards and a provisional driving licence in the name of Hussein Ali Nagrafi.
The defendant was also found to have a total of twenty-six bank accounts in his two identities and had received a total of £349,487 to which he was not entitled.
He was arrested and pleaded guilty to 21 offences ranging from fraud, furnishing documents to facilitate some of those frauds and possession of identity documents that were used commit some of those frauds.
Today at Manchester Crown Square, Najafi was sentenced to 29 months' imprisonment. 
Maqsood Khan, Senior Crown Prosecutor of Mersey Cheshire Fraud Unit, said: 
"Fraudsters like Hossein Ali Najafi abuse the benefits system, which exists to support people who are in genuine need. 
"The Crown Prosecution Service works with other Government agencies and the police to protect the benefits system from abuse."
 
Notes to editors
Maqsood Khan is a Senior Crown Prosecutor for the Mersey Cheshire Fraud Unit. 
Hossein Ali Najafi (DOB: 05/11/1965) was sentenced on 24/10/2023 to 29 months' imprisonment for 21 counts, including fraud, acquiring/using/possessing criminal property, possession of an identity document with improper intention and furnishing false information to obtain a benefit.