Parents jailed for death of five-month-old baby
The parents of a five-month-old baby girl who died after sustaining traumatic injuries over a prolonged period have been jailed for a combined total of 19 years.
Following a five-week trial at Stafford Crown Court, Joshua Collard, 30, of Stafford, and Rebecca Grocott, 27, of Stone, were found guilty on 18 July 2023 of causing or allowing the death of Ava Mae Collard, causing or allowing serious physical harm to her and two counts of child cruelty. They were sentenced at the same court today (27 July 2023).
Joshua Collard was sentenced to 11 years imprisonment while Rebecca Grocott was sentenced to eight years imprisonment.
Ava Mae died in hospital on 1 March 2020 after suffering cardiac arrest at her home in Stone on 27 February 2020.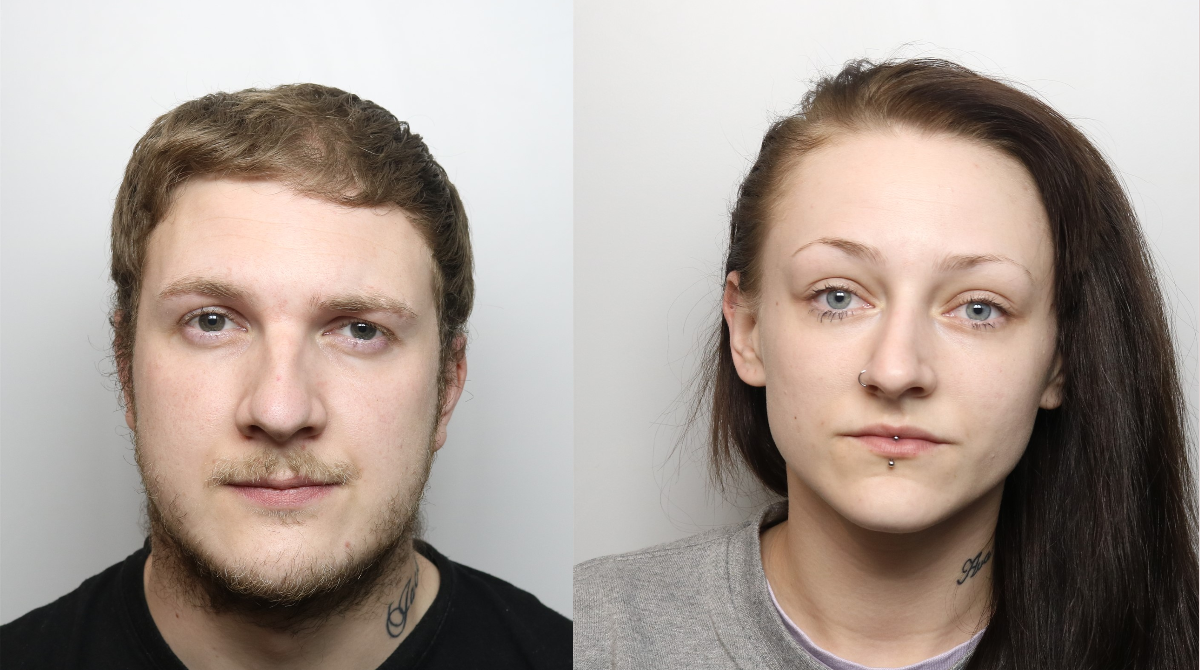 A post-mortem was conducted which found that she had suffered multiple fractures to her ribs, collarbone and thigh bone. Additionally, there was bruising under her scalp and an injury to her ear caused by trauma or violence.
Her parents denied causing any injury to her but could offer no plausible explanation about what had happened to her.
Peter Grice of the CPS said: "Ava Mae did not die a natural death and suffered such heinous injuries over time including repeated exposure to cannabis. Joshua Collard and Rebecca Grocott should have loved and nurtured their baby and neither of them took steps to protect her.
"While there is no sentencing outcome that can bring Ava Mae back to her loved ones, I hope today's sentencing brings her wider family some closure. My deepest sympathy to them all."
Notes to editors
Peter Grice is Crown Advocate at CPS West Midlands.
Joshua Collard was sentenced as below:

Count 2 - Causing or allowing the death of a child, contrary to section 5 of the Domestic Violence, Crime and Victims Act 2004 – 11 years
Count 4 - Causing or allowing serious physical harm to a child, contrary to section 5 of the Domestic Violence, Crime and Victims Act 2004 - 3 years concurrent
Count 8 - Cruelty to a person under 16 years contrary to section 1(1) of the Children and Young Persons Act 1933 - 1 year concurrent
Count 9 - Cultivating a plant of the genus cannabis, contrary to section 6(2) of the Misuse of Drugs Act 1971 - No separate penalty.

Total sentence: 11 years
Rebecca Grocott was sentenced as below:

Count 1 -Causing or allowing the death of a child, contrary to section 5 of the Domestic Violence, Crime and Victims Act 2004 -  8 years
Count 3 - Causing or allowing serious physical harm to a child, contrary to section 5 of the Domestic Violence, Crime and Victims Act 2004 - 2 years concurrent
Count 7 - Cruelty to a person under 16 years contrary to section 1(1) of the Children and Young Persons Act 1933 – 1 month concurrent.

Total sentence: 8 years