CPS statement on the sentencing of driver who killed a woman 
A dangerous driver who dragged a woman trapped under his car for around 900 metres before leaving her body on a roadside, has been jailed for 14 years.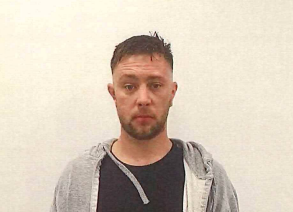 Pierce Whelan, 35, of Nuneaton, Warwickshire, was sentenced today (3 March 2023) at Warwick Crown Court to 14 years' custody for manslaughter and 3 years' custody for causing serious injury by dangerous driving to be served concurrently. He was also disqualified from driving for life.
In December 2022 at the same court, he admitted to killing Nawelle Tina Ormerod who was trapped under his car and also to causing serious injury to a 28-year-old male pedestrian who was thrown over his car in the same incident.
From December: Driver pleads guilty to manslaughter of woman
Emily Clewer of the CPS said: "Pierce Whelan showed complete disregard for public safety when he got behind the wheels of his car knowing fully well that he was intoxicated and killed an innocent woman, Nawelle Tina Ormerod, in the process. Dangerous drivers like Pierce Whelan do not belong on our roads.
"Driving dangerously endangers other road users and pedestrians, ruins lives and causes immeasurable pain to families and the CPS is committed to ensuring that those who engage in such behaviour are brought before the courts to face the consequences of their actions. I hope the sentencing today serves as a reminder to other drivers of the potentially fatal consequences of driving dangerously. Our thoughts are with the victim's family."
Notes to editors
Emily Clewer is a Senior Crown Prosecutor for CPS West Midlands.