CPS Hate Crime Newsletter, Issue 25
Contents
Welcome to the hate crime newsletter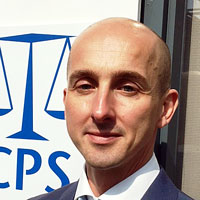 When we published the last Hate Crime Newsletter in February 2020, none of us had any idea how our lives were about to be changed by Covid-19. The pandemic has turned the world upside down leaving expectations for our lives and our loved ones in a very different place.
Over recent months, we have witnessed incredible bravery and compassion and experienced the boundless dedication of health and other emergency services in the face of unprecedented need. I have also been massively impressed with the absolute commitment and dedication of CPS staff in ensuring justice continues to be delivered.
Sadly, the polar opposite has also been unleashed, with opportunities being taken to spread fear, distrust, prejudice and hatred. The UN's Secretary General recently described online hatred as a tsunami.
In the wake of such crises comes the search for scapegoats, the targeting of those deemed as being either responsible for or spreading the virus. The targeting builds on existing patterns of hostility and prejudice and, despite the restrictions of lockdown, finds expression both on and offline.
The work of the CPS has also been greatly affected; from the obvious impact of social distancing in courts, to the need for guidance on new legislation and introducing new ways of working. We have put on hold some of the proactive work which had been identified in our new hate crime action programme, whilst we consider how we can continue to progress the important work around hate crime in, perhaps, new and innovative ways. We will return to this topic in the next edition when our way forward is hopefully a lot clearer.
The focus of this edition is the current pandemic. We've asked members of our Hate Crime External Consultative Group to give us their personal views on the impact on individuals and communities; on the response to date and on lessons arising.
Finally, June is Gypsy, Roma and Traveller History Month. It should never be forgotten that an estimated 220,000-500,000 died in the Romani Holocaust. These communities continue to face mistrust and misrepresentation as well as prejudice and hostility. We feature three perspectives reflecting a range of current experience.
To shape the September edition of the newsletter, please send comments, contributions and examples of best practice to: HateCrime.policy@cps.gov.uk
Chris Long, Hate Crime Champion and Chief Crown Prosecutor
Positive Outcomes and Engagement from CPS Areas
Hate Crime Coordinators
Prosecutors and Hate Crime Coordinators are working hard across the country to prosecute hate crimes. Here we celebrate some of our recent successes:   
CPS Counter Terrorism Division prosecuted four people for membership of National Action, a proscribed organisation.
Three men and one woman were found guilty of membership of National Action, a neo-Nazi group that was proscribed in 2016 following the murder of Jo Cox. All four were convicted at Birmingham Crown Court and remanded in custody.
The evidence included their membership of common chat groups, common ideology and mindset, common violent and racist imagery, and an obsession with weapons and paraphernalia found in searches. The only possible conclusion from all of these pieces of evidence combined was that they had continued their membership of the banned organisation. All four were remanded in custody pending a sentencing hearing.
This is the last in a series of cases involving alleged membership of National Action after the ban. Eleven people have so far been convicted with jails terms ranging from 3 to 8 years.
CPS West Midlands prosecuted a man over a coronavirus-related hate crime. The 27-year-old was sentenced at Walsall Magistrates' Court for racially aggravated harassment, assault by beating and theft from a shop.
The defendant was arrested at the B&M store in West Bromwich for stealing £100 worth of aftershave. He became aggressive towards the officers and in the presence of members of the public, shouted out a series of racist abuse while referring to the coronavirus.
At his first hearing at Wolverhampton Magistrates' Court on 7 March 2020, he pleaded guilty to all counts and was jailed for 16 weeks extended by one month to reflect the racially aggravated element of his offending.
Nathan Miebai of the CPS said, "This sentencing sends an important message to those who choose to commit hate crime; we will not tolerate any form of prejudice in our community and we will prosecute all who commit these types of offences."
CPS Thames & Chiltern prosecuted a case on two counts of robbery aggravated by transphobic hostility.
The two victims in this case are sex workers who had received a client in a room. The client went away to get some cash and returned with two other males. One of the men assaulted one of the victims and all three men then demanded money and stole cash, electronics and jewellery.
The victims were able to trace the defendants via online sites and reported the incident to the police. The transphobic hostility demonstrated during the offence was presented to the court as an aggravating factor. The sentence of seven years' imprisonment was uplifted by 2 years to reflect the transphobic aggravation.
CPS Yorkshire & Humberside prosecuted case of arson which was transphobically aggravated.
The defendant and two friends had been openly hostile to their neighbour who is a Trans woman. Amongst abusive remarks, the defendant repeatedly referred to her by a male name by which further insult was intended. The victim's car was vandalised and a sofa put out for collection, set on fire. The defendant set fire to the front door of the victim's flat and whilst the victim was not at home but her flatmate and the occupants of the downstairs flat were. A neighbour was able to put out the fire as the fumes were beginning to overcome the downstairs neighbour.
In sentencing, the Judge said: "the aggravating features in your case as considerable. You were under the influence of alcohol, you used accelerant, there was a significant degree of planning, three people's lives were endangered, and this was a targeted attack similar in character to a revenge attack. Most seriously, this was an offence motivated by hostility towards the victim's transgender identity, which is a very significant aggravating feature."
For the offence of arson being reckless as to the endangerment of life, the sentence was five years and 10 months. A restraining order was made for a period of 10 years.
CPS South West prosecuted a case involving racially aggravated intentional harassment, alarm or distress; and common assault of an emergency worker.
The defendant had racially abused a police officer and deliberately coughed in the face of the victim in the police car saying he had coronavirus. The abuse focused on the officer's mistaken ethnicity and on the perception that he was a "foreigner".
The defendant pleaded guilty and was sentenced to 16 weeks for the assault on an emergency worker and six weeks for the racially aggravated intentional harassment alarm or distress to run concurrently.
CPS Wessex prosecuted a case involving charges of theft from a shop, common assault and racially aggravated intentional harassment, alarm or distress.
The defendant was seen by shop security staff tampering with a security lock on produce and then taking a bottle of cider. When approached he spat at one of the security staff saying that he had Coronavirus. He then made comments to one member of the security team of Chinese appearance that he and his country were responsible for Coronavirus.
The defendant pleaded guilty to all charges and was sentenced to six weeks' imprisonment for the assault and six weeks for the racially aggravated harassment, alarm and distress, to run concurrently. The imprisonment for harassment would have been four weeks, but for the evidence of racial aggravation.
The Rise of Online Hatred
Antonio Guterres - UN Secretary General
"COVID-19 does not care who we are, where we live, what we believe or about any other distinction. We need every ounce of solidarity to tackle it together. Yet the pandemic continues to unleash a tsunami of hate and xenophobia, scapegoating and scare-mongering", he said.
Mr. Guterres listed examples of hate speech that have surfaced during the crisis, ranging from anti-foreigner sentiment, to antisemitic conspiracy theories and attacks against Muslims.
Migrants and refugees also have been "vilified" as a source of the virus and subsequently denied access to treatment, he continued, while "contemptible memes" suggest that older persons are the most expendable in the pandemic. Meanwhile, journalists, health professionals, aid workers, human rights defenders and others have been targeted simply for doing their jobs.
"We must act now to strengthen the immunity of our societies against the virus of hate", the Secretary-General said, adding "that's why I'm appealing today for an all-out effort to end hate speech globally".
Mr. Guterres called on political leaders to build and reinforce social cohesion, while educational institutions were urged to focus on digital literacy at a time when billions of young people are online, where extremists are also lurking. He said the media, and particularly social media companies, can also do more to flag and remove racist, misogynist and other harmful content.
"I call on civil society to strengthen outreach to vulnerable people, and religious actors to serve as models of mutual respect. And I ask everyone, everywhere, to stand up against hate, treat each other with dignity and take every opportunity to spread kindness".
The United Nations has been mobilizing against what has been described as a "groundswell" of xenophobia, racism and intolerance.
Last year, the Secretary-General launched the UN Strategy and Plan of Action on Hate Speech (PDF document) to enhance these efforts, which outlines commitments that include supporting countries in policy development.
Online Antisemitism
Dr Dave Rich, Director of Policy for the Community Security Trust
Antisemitism has been an unwelcome side-effect of many crises throughout history. People with racist attitudes towards Jews, and conspiracy theorists who believe that Jews are behind any suffering in the world, will always find ways to spread their hatred and encourage others to follow. Sadly the COVID-19 pandemic is no exception.
This has become apparent in CST's work recording antisemitic incidents and supporting victims of antisemitic hate crimes. One example is the phenomenon of coordinated antisemitic 'zoombombing'. CST has received several reports of virtual synagogue services or online Jewish learning events that have been disrupted by racist trolls, posting antisemitic material or shouting antisemitic slogans. CST has seen examples of people posted material celebrating the fact that the Jewish community has suffered a disproportionately high number of Covid-19 related fatalities, while one image circulating in far right online groups encourages people with symptoms to "Spread the Flu to every Jew".
Another aspect is the emergence of antisemitic conspiracy theories on social media in response to the news about a dangerous new virus spreading across the world. CST has recorded antisemitic conspiracy posts on mainstream sites like Facebook and Twitter, and in more obscure corners of the internet where extremists gather, like 4Chan and Gab, all related to the pandemic.
Some antisemitic conspiracy theories either claim that Covid-19 is a hoax dreamt up by "Zionists", or that it is real but was started by Jews - calling it the "Jew Flu". Others claim that Jews either invented the virus or are deliberately spreading it so they can profit from a vaccine - with the 'proof' that Israeli scientists, like their colleagues all over the world, are working to find a vaccine for this deadly virus.
Even conspiracy theories that are not initially about Jews can adapt to incorporate antisemitism. For example, when the notion spread that 5G towers and networks were causing or spreading the new coronavirus, some conspiracy theorists were quick to suggest that Jews either owned the telecommunication industry or were deliberately building towers in 'non-Jewish' areas.
The emergence of these awful, racist ideas is particularly chilling because the overwhelming response of people in Britain to this crisis has been to pull together across all communities.
CST's report into antisemitic narratives related to Covid-19 (PDF document) is available on the CST website.
Online Anti-LGBT+ hate and the lockdown
Galop is the UK's leading LGBT+ anti-violence charity
Despite progress on LGBT+ rights, online platforms remain hostile environments for many LGBT+ people. Many marginalised groups are facing increased hate crime during lockdown, including LGBT+ communities who are being targeted with covid-19 related abuse both online and offline, and facing escalation in violence caused by current conditions.
Galop's Online Hate Crime Report 2020 (PDF document) shows that pre-lockdown, LGBT+ communities were facing high levels of abuse online, with 8 in 10 LGBT+ people reporting that they have experienced online hate. The findings of this report, drawn from a survey of 700 LGBT+ people in the UK, show that:
8 in 10 LGBT+ people had experienced online hate;
Among those targeted, 5 in 10 had experienced online hate more than 20 times. 1 in 5 had experienced more than 100 incidents;
6 in 10 were threatened with physical violence, and 4 in 10 received death threats or threats of sexual violence;
As a result, 4 in 10 people used their online accounts less, while 2 in 10 removed LGBT+ information from their profiles or left social media sites altogether;
Less than half reported their experiences to social media platforms, and less than 1 in 10 reported to the police.
Since the publication of this research and entering lockdown, we have seen a further increase in online hate. Social media is being used by perpetrators to target those they dislike or blame for the pandemic. This has included both narratives that Covid-19 is connected to the AIDS epidemic and the fault of LGBT+ people, and that Covid-19 is a 'punishment' from God. This hate speech may be especially damaging to LGBT+ people of faith, and older members of the community who lost partners and friends in AIDS epidemic.
LGBT+ groups are being targeted by homophobic, biphobic, and transphobic attacks via 'Zoom-bombings'. Reports to Galop and partner agencies indicate that these are intentional and targeted actions, sometimes by organised hate groups. Homophobic, transphobic and often racist slurs are used by the perpetrators, and who sometimes perform unwanted sexual acts. This is especially distressing to LGBT+ survivors as they take place in what is meant to be a safe space, and in their own home, and represents a threat to their privacy, for example when screenshots of the call are taken by perpetrators and distributed online.
This online hostility reduces LGBT+ people's vital access to online spaces, including support groups which have moved to digital platforms. The impact of increasing online hate on the well-being of LGBT+ people is compounded further by increased social isolation and loss of access to community networks during lockdown.
At Galop we value free speech. It is a cornerstone of our society that allows oppressed groups to speak up for our rights, even when we are considered dangerous, immoral or illegal. However, in the UK free speech is a qualified right, that must be balanced against the rights of others. It is unacceptable that it is increasingly used to legitimise hatred and inhibit LGBT+ people from living open and fulfilled lives.
We call for urgent action to create practical, legal, regulatory frameworks to tackle online hate and support those targeted.
For more information visit GALOP's website.
The Impact of Covid-19
Mark Walters, University of Sussex
The novel coronavirus is posing new social problems well beyond the obvious risks to health and the economy. Social media is replete with examples of individuals being verbally and physically abused for looking Asian. In many cases the word "corona" has been turned into an expression of hate itself, with perpetrators using it as a form of targeted abuse. Racist behaviour of this type not only affects those on the receiving end but can have damaging psychological and behavioural impacts on entire communities of people who fear they too could become the targets of such hostilities.
The lockdown has also created new micro-environments at home where incidents of hate and hostility are likely to go unchallenged. Although people of all identities can experience domestic violence, women, disabled people and young LGBT people are disproportionately affected. These and various other forms of hate and identity-based hostility will pose a challenge to the CPS at a time when investigations and the collation of evidence remain challenging. Finding new means of reaching out to those being affected will be crucial to combatting any upsurge in identity-based hostility during this time. Engagement with affected communities and encouraging reporting, whether online or by telephone, is as important as ever.
Hate Crime and COVID 19
Mike Ainsworth: Chair of the Independent Advisory Group on Hate Crime
It has been a strange period to work through. We have seen a marked increase in South East Asian victims of Hate Crimes - specifically the Chinese community. Targeting of this group intensified when Donald Trump rebranded the Corona Virus as the Chinese Virus. We are concerned that a number of front line staff (Nurses and Police Officers) have been targeted. Discussing the issue with Chinese communities they expressed intense disappointment that these attacks received no condemnation from Government.
The crisis has produced a number of online conspiracy theories targeting Muslim and Jewish communities. This focus has been co-ordinated by far right groups. Fake news is in abundance with old video clips being used to demonstrate that certain communities are not obeying social distancing guidelines.
We know that victims are reluctant to report Hate Crimes and Hate Incidents in the current crisis believing they will be seen as trivial. The NPCC, MPS and PCC's have gone to significant lengths to say that Hate Crimes remain a priority.
John Grieve's mantra "You don't make friends when the bullets are flying" has resonated with us. Chinese community groups have rarely featured as a priority in my outreach work into communities. Establishing those links and providing the information to them has proven difficult. Going forward I think we need to take debates and training to groups that we do not normally engage with in recognition of the fact that we can all become victims. Personally I believe that informed debates about free speech/Hate speech is the way to progress this.
There are two old lessons to draw from all of this. Moral leadership is critical and long-term plans to tackle hate crime are useless unless they recognises that the world can change in a split second.
Going forward, the use of webinars etc to combat online Hate is an interesting development and a potential way forward. We will need to reassess the landscape of support as a number of organisations/networks will not re-remerge. The route forward is to focus on community confidence:
Challenge the "normality" of Hate that has taken hold online;
Encourage minority groups to feel safe;
Encourage victims to report; and
Focus on community cohesion.
Keeping Hate Crime on the agenda
Joanna Perry, independent consultant
I work with Facing Facts which, among many other things, provides online learning on hate crime and hate speech for anyone in Europe and beyond. As reports about corona virus-related hate increased, we decided to offer a course specifically designed to support learners to develop their hate crime knowledge and monitoring skills during this unprecedented time. We were oversubscribed within days and our discussion forums were packed full of ideas and questions from participants from a range of countries and backgrounds about what this crisis means for their practice. Representatives from victim support organisations, public policy leads, and researchers from over ten countries shared how the crisis both presents new challenges while exacerbating old ones, including:
how to ensure that victims can still access services that have had to shift online overnight?
what does this crisis mean for research projects that were designed before everything changed?
how can policy makers keep hate crime high on the agenda when they are being pulled in all directions?
Participants also agreed that longstanding issues, such as how to reach victims who might not be aware of their rights to report and to get support have been exacerbated by the intense current challenges.
Techniques to identify and capture the initial clues and indications that might later form evidence of 'hate' motivation were taught and practiced. It was agreed that documenting, understanding and addressing how 'hate' is expressed and acted on in the context of the pandemic is essential. For example, with the rise of reported incidents against key workers, which are rightly being specifically recorded and dealt with by the police and CPS, can we also ensure that evidence that an incident might also be a hate crime is captured? As new policy and practice is developed to design the right response to changing patterns of offending, working with those on the ground to integrate a hate crime perspective is more important than ever.
For more information about Facing Facts, see their website.
Traveller Pride
Chelsea McDonagh & Sarah Maguire - Traveller Pride Members
People have many preconceived notions and ideas of what it means to be a Traveller and what it means to be LGBT+. Traveller Pride is about recognising, celebrating and providing a space for the amalgamation of diversity within. Traveller Pride formed in 2019 to bring a group of LGBT+ people from all travelling backgrounds together to walk at London Pride.
Many people assume that all LGBT+ Travellers face adversity and negative reactions upon coming out but this could not be further from the truth. There is no one Traveller coming out story, there are many. The cultural background of our members has less of an impact on their coming out stories and journeys than one would assume and that is because we are not a homogeneous community but incredibly diverse. Individual families set the tone for how an LGBT+ person is received, much like in the mainstream population. Often the issues experienced by LGBT+ Travellers are received as much from outside the community as within. In response, we are in process of setting up an information, advice and guidance service for individuals who self-identify as LGBT+ Travellers.
Those who work in the Crown Prosecution Service do important work and it is important that in their daily interactions they are mindful of the dangers of presumptions and the importance of treating everyone as a unique individual with their own story. This is especially pressing when we consider the discrimination faced by Travellers and the homophobia faced by those who are LGBT+, and for LGBT+ Travellers this can often be a double edged sword. We welcome recent diversity initiatives within the Crown Prosecution Service and are grateful to be featured in this newsletter, a true celebration of Gypsy, Roma and Traveller (GRT) people.
The Truth about Hate Speech - The Traveller Movement
On Thursday 16 April we watched Channel 4's 'Dispatches: The Truth about Traveller Crime'. We were very worried about how this programme might impact GRT communities and reinforce stereotypes about Irish Travellers and English Romany Gypsies.
GRT communities already face high levels of racism and are often left outside discussions of community cohesion and multiculturalism.
Since the programme aired we have received messages from hundreds of distressed GRT who were worried about their safety after neighbours and local shop keepers started to accuse them of stealing. After placing a call out on our Facebook page, asking people to send us screenshots of hate speech, we were flooded with messages about 'forced sterilisation' or 'burning' of Gypsies and Travellers, or for the 'final solution and gassing' of the 'feral scum'.
The progress we have made in recent years in bringing GRT into these discussions seemed to be undone.
A few weeks after contacting Moonshot for an analysis of hate speech against GRT in social media, they provided us with this preliminary statement:
'From this preliminary review we have found that hate speech against the GRT community tends to spike in the aftermath of stories related to the GRT community or allegedly related to the GRT community. Over a two-month period of analysis, the largest spike in hate speech against the GRT community occurred in the 24 hours following the airing of Channel 4's Dispatches documentary, "Dispatches: The Truth About Traveller Crime".'
Ofcom received a total of 891 complaints about the programme and has launched a related investigation. The whole GRT sector in the UK and in Ireland has unified in challenging hateful rhetoric.  We are encouraged to have received statements of support from outside our sector. Together we are stronger in challenging hate crime.
GRT History Month
Isaac Blake, Director the Romani Cultural and Arts Company
The annual GRT History month is an opportunity to challenge opinions, indulge in the culture and share in the activities that demonstrate a rich cultural heritage within Wales/UK.
Films, live performances, art, and exhibitions showcase the cultural diversity of the Gypsy, Roma and Traveller community in Wales/UK.
Children and families are engaged by the amazing skills, heritage, stories, history, art, theatre and dance that will be displayed throughout the annual event.
Children from across Wales come together to display their contribution along with an engaging day of interactive activities and workshops that provide fun for all the family.
Dr Adrian Marsh, researcher in Romani Studies at the Swedish Research Institute in Istanbul, says: "Gypsy, Roma, Traveller History Month is the opportunity to acknowledge the extraordinary genius of the Romani and Traveller communities in all their rich diversity and their contribution to Welsh and more broadly, British society, in the face of almost overwhelming prejudice and intolerance. The Romani language has influenced popular English, with words such as 'dad', 'pal', 'kushti' and others that even appear in Shakespeare's 'As You Like It' (dukka me, or 'I fortell'); Romani culture has brought the fairy-tale from its Indian origins to Britain, herbal lore and medicines, puppets, plays and mummery - all these owe their origins to, or were profoundly influenced by, Romani culture from the East. Metal-working and complex smithying were trades that were carried by Travellers and Romani communities through the British Isles, along with horses and trading in dogs, birds and rabbits. Fortune-telling and entertainment of all kinds were widely considered to be the prerogative of Romani people from the mediaeval period to the early twentieth century, especially in rural Britain. Much of what is considered English, Scottish or Welsh 'folk' music and dance owes its existence to Romani traditions and Irish 'traditional' music is almost entirely based in the heritage of the Travelling people. The History Month is a chance to rediscover the contribution to the past and the present that Romani and Traveller people have made and to recognise that our history has been hidden."
Useful updates and info
CPS quarterly data release
In the CPS Hate Crime Annual Report, published in October 2019, it was confirmed that the CPS would be moving to quarterly data releases rather than annual reports. This will provide more regular opportunities for discussions with stakeholders that are informed by the most up-to-date data evidence, while helping us all to be agile in responding to shifting trends and new challenges.
The data release for Quarter 3 2019/20 can be found elsewhere on this site. A more detailed Q4 report is being planned for publication in July 2020.
INHS Newsletter
The International Network for Hate Studies produces a monthly bulletin updating on online library research reports and relevant events. Links to all previous newsletters including the most recent one from June 2020 can be found here, including a blog by Mark Walters: 'Hating the coronavirus is pointless. But no good will come from turning anxieties and anger against Chinese people'.
Homophobic, Biphobic and Transphobic Hate Crime Training for Justice Professionals
Galop has produced a multimedia toolkit aimed at justice professionals. In March 2020 Galop published a Training Toolkit on Anti-LGBT + Hate Crime, part of the #SafeToBe project. This multimedia training toolkit provides assistance in planning training sessions to criminal justice professionals about hate crime and LGBT+ communities. It can be used in conjunction with the two videos, showing good and bad practice examples of working with LGBT+ victims of hate crime.
Gypsy, Roma and Traveller News Bulletin
Friends, Families and Travellers publishes a regular bulletin covering a range of social issues including hate crime. For more information about what's happening and to sign up to receive the Bulletin, go to the Friends. Families and Travellers website.
Chartered Institute of Housing - supporting the victims of hate crime
How to Support Hate Crime Victims (May 2020) (PDF document), Chartered Institute of Housing.
Each CPS Area has a dedicated webpage on the CPS website. To find out more about the work of the CPS in your area, please visit the appropriate pages on our website.
We welcome your input, so if you would like to contribute to the Hate Crime Newsletter or have comments on this or any other issue, please email: HateCrime.Policy@cps.gov.uk