Man who fled the court while being sentenced is jailed
A man who ran away from Liverpool Crown Court as he was being sentenced for an assault has been jailed.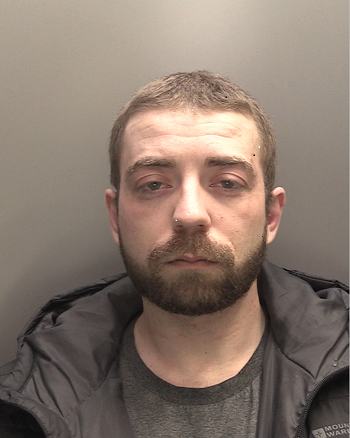 The Crown Prosecution Service said that Nicholas Bunclark, 30, of St Oswald's Lane in Netherton, escaped from the dock at Liverpool Crown Court on 3 January 2023.
He had pleaded guilty with another defendant to assaulting a man in Southport on 19 November 2022 and was sentenced to 16 months imprisonment for the offence.
But, as he was being sentenced, he fled the court. As he left the building, he took off his glasses and put a coat on, to try and change his appearance. 
He got on a train and checked into a hotel but later told officers that he had spent the entire night worrying about what he had done.
The following afternoon, he handed himself in at Copy Lane Police Station in Liverpool. He was apologetic and said he'd fled because he hadn't expected a custodial sentence and needed to tell his family. He said he had acted on impulse and hadn't planned it.
He was rearrested and appeared at Liverpool Magistrates' court a few hours later, charged with escaping from custody.
He was then committed to the Crown Court to enter a plea. He appeared before His Honour Judge Byrne, the same Judge whose court he had fled from two days earlier.
He pleaded guilty to the single charge of Escape and was sentenced to 4 months' imprisonment. This was in addition to the 16 months' he received for his original offence. His total jail term is 20 months. 
District Crown Prosecutor Victoria Colvin, of CPS Mersey Cheshire, said: "Nicholas Bunclark's actions on 3 January were shocking. He had admitted his part in the assault in November and was being sentenced.
"He then chose to leave the court room and abscond.  By making that decision, he has been sentenced to a further four months in jail.
"He has since handed himself in, but that doesn't alter what he did and the distress which was caused to the victim of the assault. 
"The work of the Crown Prosecution Service to bring this case to its rightful conclusion was speedy and effective. The charge on the Escape was authorised at 00:57am on Thursday morning and the defendant was sentenced by 12:30pm on the same day.
"I would like to thank the prosecutors who made the charging decision and those in both the Magistrates' Court and the Crown Court for making this possible."