Man jailed for raping a 13-year-old girl
A man has been jailed for twelve years for raping a vulnerable 13-year-old girl in a park in Southport.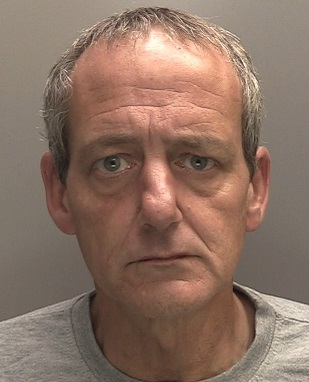 The Crown Prosecution Service (CPS) said that Christopher Wade, 53, of Jacksmere Lane, Scarsbrick in Lancashire,  approached the girl when she was sitting on a bench in Chapel Street in Southport around 9.30pm on 12 August 2022.
He plied her with alcohol and drugs and took the victim into Marine Park where he sexually assaulted and raped her. He then left her there.
A taxi driver spotted her when he was driving past the park. He thought it was strange as she looked so young and she was alone and it was so late.
He dropped off the customer he had in his cab and then drove back to see if the girl was OK. She walked into the road and he slowed down and spoke to her. He said she was crying and looked shocked and distressed.
She asked if he could help her and said she'd been raped.
He called the police. He said she was so distressed that she was struggling to speak even to the operator on the phone.  

The police came and took her into the police car and took the taxi driver's details.  Wade was identified from DNA on swabs taken from the victim. He was arrested on 22 August 2022 and charged with rape, assault by penetration and sexual assault but he denied everything.
He was convicted after a trial in Liverpool Crown Court in February. On 14 March 2023 at Liverpool Crown Court he was jailed for 12 years, a Sexual Harm Prevention Order was agreed by the court to prevent him ever contacting the victim and he has been placed on the Sexual Offenders Register until further notice. The Judge ordered that the taxi driver be given a reward for his part in helping the victim.
In a Victim Personal statement the girl spoke of how the incident led to a severe deterioration in her physical and mental health. She said she felt ashamed and dirty.
She said:  "Every day I blame myself for what happened, could I have done something; could I have got off the bench; could I have just walked back home? All the time I question "Why me?"  My sleeping has become even worse despite the fact I could not sleep properly before this event took place. 
"School is all right at the moment. I just want to crack on with my learning to get good grades, I want to be a paramedic because I want to help people. When I am learning I can manage to put what happened to me to the side. I hope this man gets what he deserves. I have had many cries alone in my room but most of the time I just feel numb. It has been a struggle for me, and it still is.   Some days I just want to make all the pain go away. What happened has haunted me and it is a trauma I will never forget. I feel suicidal and I want to hurt myself, but I have promised that I will not, and I don't like to break promises."
Senior Crown Prosecutor Mairead Neeson, a specialist lawyer with CPS Mersey-Cheshire's Rape and Serious Sexual Offences (RASSO) unit,  said: "What Christopher Wade did to this young girl is despicable. He saw she was alone, very young and vulnerable and took full advantage of that. He could have tried to help her, but instead he used her for his own warped sexual gratification.
"His actions have left her deeply traumatised and struggling to cope. She is receiving help and trying to move forward but this will be difficult.
"The actions of the taxi driver on the night have been commended by the Judge and the Crown Prosecution Service would like to echo that.
"He showed this young girl kindness and helped her when she was so in need. A glimmer of hope in a very sad case. We wish this young girl well in her future life and hope she can at least try and put the events of that night behind her."