Man jailed for life for murdering an associate who wouldn't answer the door
A man who beat an associate to death after he refused to answer the door to him has been jailed for life.

The Crown Prosecution Service (CPS) said that Kevin Spaine, 43, murdered Learoy Venner, 53, in a flat in Belmont Drive in Liverpool on 27 July 2022.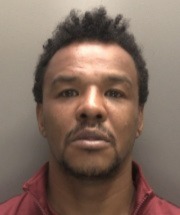 Spaine had spent much of the day up until that point with Mark Kelly, who was the tenant of the flat. All of the men are drug-dependent and its thought drugs were often taken by them at the flat.
 
Spaine and Mr Kelly had parted company around 12.15pm and Spaine went back to the flat in Belmont Drive. He rang the bell but it was clear that Mr Venner did not want him in the flat and ignored the doorbell. Mr Venner texted Mark Kelly that Spaine was trying to get into the property and said he didn't want him in there.
 
Mr Venner told Mark to stay away, hoping that Spaine would leave. But Mr Kelly decided that he was not going to avoid going back to his own flat and made his way there.
 
When he arrived, Spaine was still hanging around outside and told Kelly that he needed a quick wash.  Kelly let him in, but the electric had run out so Mr Kelly left to get a top up. Mr Venner and Spaine were left alone – during that time he was murdered. Its thought Spaine may have been angry that Mr Venner had been in the flat all the time that he had been hanging around, trying to get in.
 
Spaine bumped into Mr Kelly after he had left the flat and told him that Mr Venner had gone out. However, Mr Kelly found Mr Venner's body on the floor when he went in and he had clearly been badly beaten. Mr Kelly called the emergency services.

The medical team did everything they could to save Mr Venner's life and worked on him for more than an hour. But he died later in hospital.

Mr Kelly was initially arrested but it became clear that he was not responsible for the murder. Spaine had gone from the property to his mother's house and asked her to give him a change of clothing. She refused to let him in but passed out some clothing. Mr Venner's blood was later found on Spaine's discarded clothes.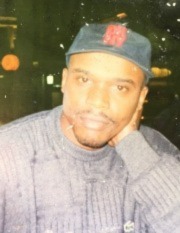 He was arrested near Edge Lane in the evening of the day of the murder. He eventually admitted that he had hit Mr Venner but said it was in self-defence. He pleaded guilty to manslaughter but the Crown Prosecution Service pursued a case for murder.
 
Spaine denied that but was found guilty by a jury at Liverpool Crown Court on 21 February and today (22 February 2023) he was sentenced to life Imprisonment and must serve a minimum of 18 years in jail before he can be considered for release.
 
Senior Crown Prosecutor Angie Rowan, of CPS Mersey Cheshire, said: "Kevin Spaine admitted his actions had killed Mr Venner and, indeed, said he had gone over the top, but he said he hadn't intended to do him serious harm.
 
"The Crown Prosecution Service couldn't accept that. He had rained blows and kicks on Mr Venner who was not a well man. He left him for dead and did nothing to raise the alarm. We said that he did mean to cause really serious harm and indeed was reckless to what the outcome of his vicious assault was.
 
"The cause of this extreme violence seems to have been that Mr Venner would not let him into the flat. Now Spaine has been jailed for life for murder. The  Crown Prosecution Service would like to extend condolences to the family of Learoy Venner."