Derbyshire house breaker convicted of murder for attack on older couple
A 34-year-old man has been convicted of murder and grievous bodily harm for an attack on an older couple in their home in Langwith Junction, Derbyshire.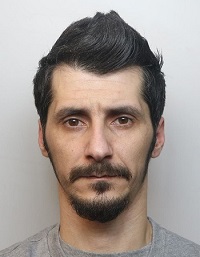 Vasile Culea, from Church Warsop in Nottinghamshire, forced his way into the home of Freda Walker (86) and her husband Kenneth (88), a former councillor, in January 2022, with the intention of stealing a sum of money he believed was in the house.
Culea planned the offence carefully, familiarising himself with the local neighbourhood and to plan his escape afterwards. He broke into the property during the evening of 14 January and in his efforts to get his hands on their money, he subjected the couple to a violent, sustained attack, inflicting significant and serious injuries to both of them. When he failed to find the cash he made good his escape, leaving them both for dead.
The couple were found by neighbours, bound, gagged and beaten, the morning after the attack. Mrs Walker had died of her injuries, and Mr Walker was critically injured.
Culea was identified as a suspect from DNA recovered from a hat he left at the house.
Following an investigation by Derbyshire police, Culea was arrested and charged with murder and attempted murder. Mr Walker also sadly passed away in August. We could not show that his death was as a result of the attack, so the charge in relation to him remained one of attempted murder, with an alternative charge of S18 Wounding with Intent. Culea was today convicted following a two-week trial at Derby Crown Court of murder in respect of Freda Walker and wounding with intent in respect of Kenneth Walker.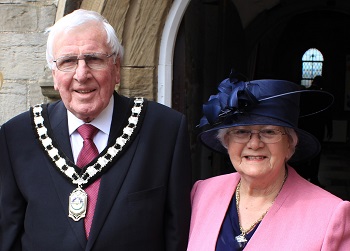 Andrew Baxter, Deputy Chief Crown Prosecutor from the CPS said: "Mr and Mrs Walker were targeted by Culea as he had found out they had a significant amount of cash in their home. His attack was savage, sustained and beyond any justification. He showed no mercy, subjecting them to a terrifying ordeal.
"Culea deliberately targeted an elderly couple. Mr and Mrs Walker were well-liked and respected in their community. They were attacked in their own home, a place where they should have been safe, for no other reason than financial gain.
"During the trial we demonstrated to the jury that Culea knew exactly what he was doing when he attacked Ken and Freda Walker. The level of violence he used and his treatment of the couple left the jury in no doubt that he intended to stop at nothing to get his hands on their money.
"This crime left a family grieving and a community in shock. I would like to offer my deepest sympathy to the Walkers' loved ones, friends and neighbours and to thank everyone who gave evidence to help ensure Culea was brought to justice."
Vasile Culea will be sentenced on Friday 28 October 2022.
Building the Case
Vasile Culea was identified as a suspect and arrested a week after the couple being discovered. He eventually admitted that he was responsible for the attack but maintained that he had not intended to kill or do serious harm.
To prove a charge of murder, the prosecution must satisfy the jury that the defendant acted with intent to kill or do really serious harm to the victim. To prove a charge of attempted murder, the jury must be satisfied that the defendant intended to kill. An alternative count of S18 wounding with intent was added to the indictment to allow the jury to find that Culea had intended to cause serious harm to Mr Walker.
The prosecution's case was that the violence was intended and not, as the defendant claimed, a burglary gone wrong. The CPS presented CCTV footage and mobile phone records that showed Culea's movements in the hours leading up to the attack and placed him at the Walkers' house for over three hours on the evening of the attack. This showed that it was a planned attack, which the prosecution linked to Culea's discovery that there was a large quantity of cash in the house.
Culea's intent was demonstrated by the severity of the violence inflicted on Mr and Mrs Walker. They were both bound. Mr Walker had been gagged and Mrs Walker had her whole head covered. Both had suffered multiple blunt force injuries, some of which had been inflicted while the victims were on the floor. The prosecution's case was that these injuries were too severe, particularly when inflicted on older people, to have been inflicted with any other intent than to kill or do serious harm. The number of injuries indicated strongly that Culea had tortured them by assaulting them repeatedly to find out where the cash was concealed and had then decided to kill them to prevent them from identifying him.
Finally, the prosecution showed the jury that Culea left the couple tied up, critically injured and unable to call for help. The CPS presented this as evidence that he left them to die.