UPDATED WITH SENTENCE: Man convicted of murdering man because he thought he had scared his daughter
UPDATE: At Liverpool Crown Court on Thursday 10 August, James Ireland was sentenced to life imprisonment for murder. He must serve a minimum of 19 years.
Originally published on 21 July 2023.
A man who stabbed an acquaintance to death because he thought he had scared his daughter has been convicted of murder.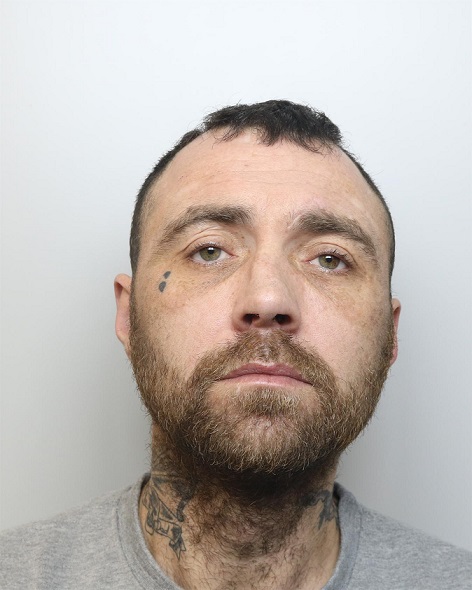 James Ireland, 41, of Lodge Lane, Bewsey, Warrington, stabbed Billy Moore, 31, at his home in Yardley Avenue, Warrington on 22 December 2022.
Ireland knocked on Mr Moore's door in anger after Mr Moore had approached Mr Ireland's daughter and another relative and shouted at them shortly before.
Ireland's daughter told her dad that Mr Moore had approached her in Bagot Street around 10.27pm and shouted something like, "Oi, oi, what, what?" and he had made them feel uncomfortable.
They didn't know him, but thought they had seen him before and thought that he was under the influence of either drink or drugs. 
They moved away and told an elderly man who was passing and he said he would accompany them on their way home.
But James Ireland approached them, heard the story and marched the girls to Mr Moore's home in Yardley Avenue.
Within minutes of Mr Moore coming to the door, Ireland had stabbed him several times, to his chest his face and his throat. When he stopped, he simply left the scene and left Mr Moore to die.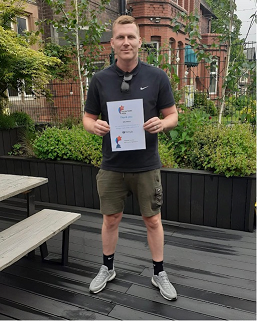 Mr Moore's partner called the emergency services but he was pronounced dead at the scene.
Ireland by this time had disposed of the knife, cleaned himself up and laid low for a few days. However, on Christmas Eve, his father contacted the police and Ireland was arrested at his father's house.
He admitted he had stabbed Mr Moore but said it was in self-defence. However, no injuries were found on his body.
He was charged with murder but pleaded not guilty. However, a jury at Liverpool Crown Court today (21 July 2023) found him guilty.
Senior Crown Prosecutor Mikayla Kitchen of CPS Mersey Cheshire said: "Billy Moore's life was taken in a brutal way for such a meaningless reason - that James Ireland was angry he had 'frightened' his daughter. So he stabbed him to death.
"James Ireland claimed that he was acting in self-defence but he had no injuries suggesting this was untrue. He and Billy Moore knew each other, they lived only a few streets away from one another. Less than an hour before the killing, they had bumped into one another near a local shop and hugged as they parted.
"The only reason Billy Moore opened the door to James Ireland was because he trusted him, which makes this such a tragedy.
"The Crown Prosecution Service would like to extend condolences to the family and partner of Billy Moore."
James Ireland will be sentenced at Liverpool Crown Court on 10 August 2023.