Three men jailed after biggest seizure of drugs on Merseyside 
Three men from an organised crime gang in Merseyside have been sentenced following the biggest single seizure of Heroin on Merseyside.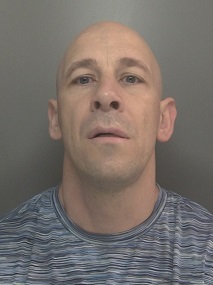 On 11 February 2022 Merseyside Police stopped two men from the gang near Liverpool's waterfront. They were carrying bags containing 84 kgs of heroin with a street value of between £4 to £ 5 million pounds.
The Crown Prosecution Service (CPS) said John McTigue, 41, of no fixed abode, played a leading role in this huge drugs conspiracy.  McTigue was the user of the Encrochat handle MAROONROSE.
Encrochat phones are encrypted and many criminals thought their messages on these devices were safe. But international law enforcers cracked the system and numerous prosecutions have followed.
McTigue was involved in the couriering of drugs throughout the country, the identification and purchase of hide vehicles, the adulteration of drugs, the collection of large amounts of cash and the brokering of kilo amounts of Class A drugs.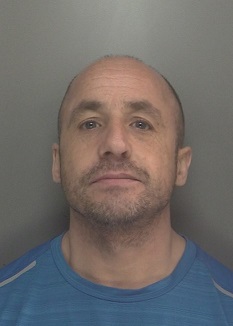 He was said to be in love with money and was known by other gang members as 'Johnny Cash'. He thrived off the ability to earn significant amounts of money from criminality. 
 
Leroy Kassim, 50, of South Hill Street, in Toxteth, Liverpool,  had a significant role in the conspiracy. He doesn't appear to have used an encrochat phone but was mentioned several times by McTigue in his messages, in a manner which indicates that he was  a trusted and close associate.
He also enjoyed a lavish lifestyle, holidaying and spending time socialising with McTigue and others in bars on a regular basis.
Terence Shields, 37, of Upper Park Street in Toxteth, also had a significant role in the conspiracy, as a courier and close and trusted associate of key members of the gang.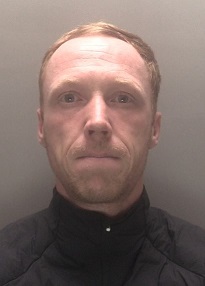 The men regularly couriered drugs to the Southwest of England. They adulterated commercial amounts of Class A drugs, often with paracetamol and caffeine to make the most profit.
Shields was eventually arrested in March 2021 in Devon and Cornwall following a police chase. A "hide" was located within his car which contained half a kilogram of Cocaine and twenty-two kilograms of amphetamine.
On 11 February 2022 Kassim and McTigue were stopped by police on Jesse Hartley Way, Liverpool and millions of pounds worth of heroin were discovered in bags they were carrying.
On 26 August 2022 at Liverpool Crown Court all three men pleaded guilty to drugs offences. On 9 December they were sentenced: 
John McTigue was jailed for 14 years and 8 months for Conspiracy to supply Heroin, Cocaine and Amphetamine.
Leroy Kassim was jailed for jailed for 10 years and 8 months for Conspiracy to supply Heroin.
Terence Shields was jailed for 7 years and 8 months for conspiracy to supply Cocaine and Amphetamine.
Senior Crown Prosecutor Maria Corr, of CPS Mersey Cheshire's Complex Casework Unit, said: "These men were heavily involved in a conspiracy to supply millions of pounds of drugs.
"McTigue and Kassim were known to love the high life and revelled in the money they were able to make from the dangerous and illegal world of drug dealing.
"Shields was a trusted associate and all three men worked together to distribute drugs that can devastate lives and communities.
"But the career span of a drug dealer is notoriously short and the authorities caught up with them. The drugs that McTigue and Kassim were found with on 11 February were worth a staggering amount of money – the largest single haul seized by police on Merseyside.
"Now they are all in jail – a long way from the lavish lifestyle that they pursued. This has been a complicated case and the Crown Prosecution Service would like to thank Merseyside Police for their help in bringing these three men to justice."