Man jailed for life for murdering girlfriend of five years
A man who strangled his girlfriend of five years has been jailed for life for her murder.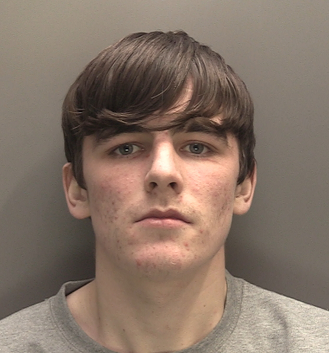 Liam Cain, who was just 19 at the time of the killing, of Skipton Road in Walton, Liverpool, murdered Courtney Boorne, 20,  on 23 December 2022.
The couple had been in a relationship for five years but it was known to be turbulent.
Around 4.40pm on 23 December, neighbours reported seeing Courtney hanging onto the balcony on the 14th floor of a block of flats in Quarry Green in Kirkby, screaming and calling for help.
She said that she had been locked in her flat and that her boyfriend, Liam Cain, was trying to strangle her.
Police were called to the scene and forced the door. They found Courtney lying lifeless on the bed in the flat. She had been strangled.
Paramedics tried to resuscitate her but she was taken to hospital and pronounced dead.
Cain was spoken to at the scene but said he had acted to protect himself and had been under attack from Courtney; he also started to cry and said, "Me head's not right, I'm mental".
Courtney's mother told the police that Cain appeared to have become very argumentative lately and that her daughter had stopped taking his calls. Courtney had told her mother that she didn't want to be in a relationship with Cain any longer.
On the day that her daughter was murdered, Courtney's mother received a call from Courtney, asking her to ring the police if she hadn't heard from her as she feared Cain was going to strangle her.
Cain was arrested and charged with murder and pleaded not guilty. However, a jury at Liverpool Crown Court on 19th July 2023 took just an hour to convict him.
Today (21 July 2023) at Liverpool Crown Court, he was sentenced to life imprisonment and he must serve a minimum of 17 years before he can be considered for release.
Senior District Crown Prosecutor Victoria Colvin of CPS Mersey Cheshire, said: " This is a tragic case where a teenager has murdered his girlfriend in the most dreadful of circumstances.
"Courtney was terrified and was pleading for help from the 14th floor of a block of flats. Concerned neighbours called the police, whilst Courtney was dragged back into the flat by Cain and killed.
"Cain is now a convicted killer, but Courtney Boorne was just 20 years old and had her whole life ahead of her. The Crown Prosecution Service welcomes the verdict and sends our sincere condolences to Courtney's family."