Tackling femicide the theme of CPS London South event
The CPS London South team have been supporting 16 Days of Activism, a global campaign which aims to end gender-based violence against women and girls. The annual campaign began this year on 25 November and runs until 10 December, Human Rights Day. 
This year's theme is 'femicide' and as part of a series of awareness raising sessions involving academics and legal experts, CPS London South hosted an in-person event for staff with Prof Clive Ruggles, whose daughter Alice was stalked and tragically killed by a former partner. Prof Ruggles highlighted the learning from Alice's case and the importance of early intervention by criminal justice agencies which can save lives.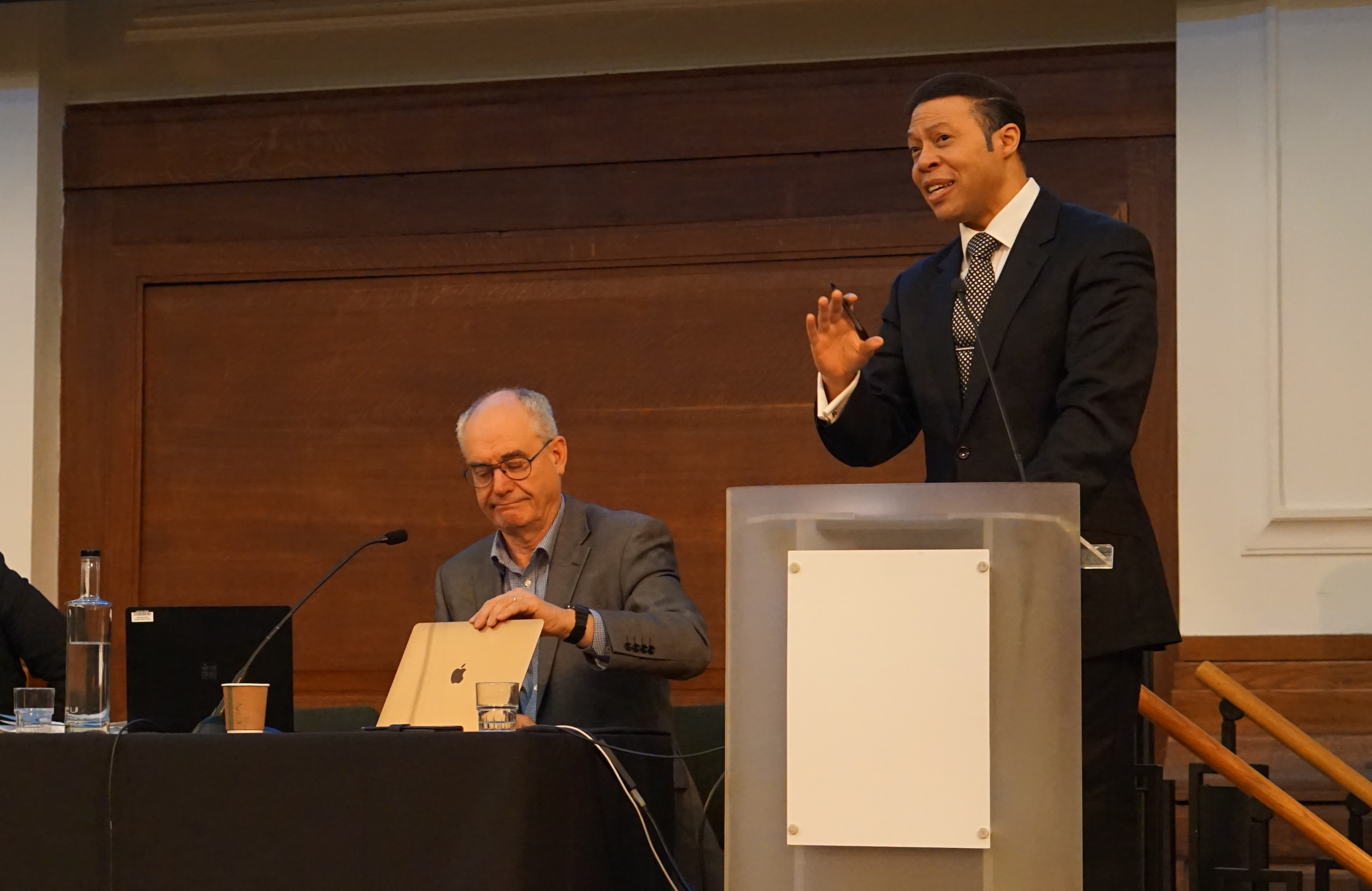 The event also heard from Detective Inspector Martin Murphy, the lead Met officer on stalking, who talked about the work of the MPS Stalking Threat Assessment Centre (STAC) and his collaboration with prosecutors from CPS London South in tackling all forms of Stalking. Sherry Peck, the CEO of 'Safer London' also spoke at the event about young people and took part in a panel discussion and Q&A with Prof Ruggles and DI Murphy.
Lionel Idan, the Chief Crown Prosecutor for London South said: "In a very powerful and moving presentation, Prof Ruggles brought to life the realities of stalking and femicide. The dignity and determination of Prof Ruggles and the lessons he shared from Alice's story, served to remind us of the importance of early identification and intervention in cases of coercive and controlling behaviour and stalking, before these escalate into femicide. The rich panel discussion that took place with the speakers was illuminating for all in attendance. In marking this 16-day campaign, our commitment to ending violence against women and girls is constant and unwavering."