Derbyshire parents sentenced for baby death
A stepfather from southern Derbyshire has been sentenced to life imprisonment, with a minimum term of 28 years, and a mother to ten years' imprisonment, following the death of a baby.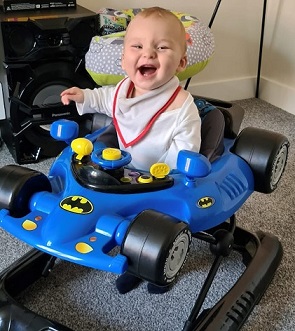 Jacob Crouch died in his cot on 30 December 2020. He was only ten months old.
The prosecution's case was that his death was caused by an assault whilst in the care of his stepfather, Craig Crouch, and his mother, Gemma Barton. Crouch (39) was convicted of his murder and Barton (33) was convicted of causing or allowing a child to suffer serious harm.
He died from an injury that was most likely caused by a kick, stamp or punch. In previous days, weeks and months his ribs had been broken in 41 places on at least four separate occasions.
The case was that both had been active or complicit in the inflicting of these injuries. Neither had done anything to prevent the violence and had done nothing to seek medical help for Jacob, despite visible bruising and his obvious pain and discomfort. Instead they sent each other messages complaining about Jacob's crying. The jury found that Crouch was responsible for the fatal assault, while Barton did not take measures to prevent Jacob from being harmed by him.
Investigations into Jacob's death revealed a culture of physical and psychological abuse in the household, which Crouch openly claimed was necessary to maintain discipline.
Both defendants were charged with murder in relation to Jacob's death, with alternative counts of causing or allowing the death of a child, and causing or allowing a child to suffer serious harm. On Wednesday 2 August, after an eight-week trial at Derby Crown Court, Crouch was convicted of murder and Barton was found not guilty of murder, but convicted of causing or allowing a child to suffer serious harm and child cruelty.
On Friday 4 August 2023, Crouch was sentenced to life imprisonment with a minimum term of 28 years and Barton was sentenced to ten years' imprisonment.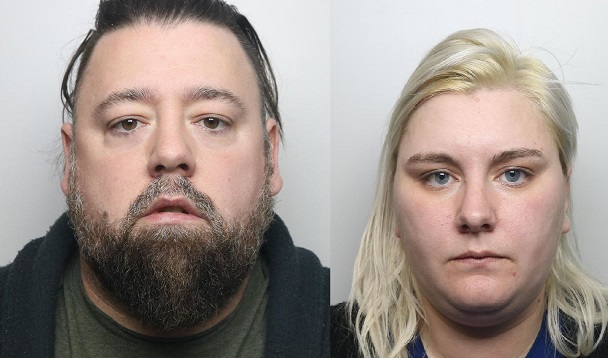 Andrew Baxter from the CPS said: "Gemma Barton and Craig Crouch were Jacob's parents. Their role was to keep him safe and care for him. Tragically his life was cut short by violence and abuse. Jacob's short life was one of pain and suffering, all the result of these defendants' intolerance of his basic needs and Craig Crouch's inexplicable desire for 'discipline'.
"Both of them completely neglected their legal and moral duty to protect a child in their care. Instead of nurturing Jacob, Crouch murdered him and Barton knew what was happening but did nothing to protect him from harm. The fact they behaved in this way towards a child so young makes their conduct all the more horrifying.
"Today's sentences are a reflection on that violent behaviour and their callous disregard for the well-being of anyone other than themselves.
"Everyone who has been involved in this case has been deeply moved by the tragic circumstances of Jacob's death and his home life leading up to it. Our thoughts and sympathies are with Jacob's remaining family and loved ones and everyone affected by Barton and Crouch's actions."
Building the case
To prosecute an allegation of murder, the CPS must be satisfied that there is sufficient evidence that the defendant or defendants were responsible for the death and that they intended to kill or do very serious harm. A charge of causing or allowing a child to suffer serious harm requires evidence that the defendant was aware of the risk of harm, but failed to take reasonable steps to protect the child.
Although Barton and Crouch both maintained that they had done nothing wrong, the CPS presented evidence that the injuries inflicted on Jacob could only have been inflicted by severe and sustained force by one or both of the defendants.
The CPS presented evidence that they had encouraged and supported each other in the inflicting of violence on Jacob. Neither sought medical attention for Jacob's bruising and both denied that he had been showing signs of distress.
The prosecution made submissions that their accounts of how Jacob came by his injuries, such as falling in his toy box, were untrue because it contradicted the medical evidence and the accounts of other witnesses.
Many medical experts were instructed to outline to the jury the nature and age of the various injuries and the amount of force needed to inflict the rib fractures and the fatal abdominal injury. This showed that Jacob had been subjected to violent assaults for around six months – since he was four months old.
Both defendants denied any knowledge of his injuries and sought to play down his bruising to others.
The CPS also presented evidence of Barton and Crouch's interactions with each other about their family life. These included messages and voice notes outlining intolerance of Jacob's needs, derogatory remarks about him when crying and outlining extreme punishments for him if he cried. In one instance Crouch advocated bathing him in hot water and bleach.
The CPS also presented evidence from voice note messages of Crouch's attitude to parenting, where he outlined that he should have ultimate control as the father and should therefore use any means to ensure others did his will.
The evidence presented to the jury presented a picture of a family life consisting of physical and psychological abuse, with both defendants encouraging and applauding each other for what they saw as punishments for Jacob's behaviour. This culture resulted in the inflicting of serious and ultimately fatal injuries on a vulnerable 10-month-old baby.