SENTENCE UPDATE: Man jailed for role in running website involved in multi-million-pound fraud
A man responsible for running a website used by fraudsters across the world has been imprisoned for being involved in a multi-million-pound fraud.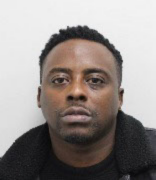 Tejay Fletcher, 35, of Western Gateway, London, appeared in Southwark Crown Court today (19 May 2023) where he was jailed for 13 years and four months after pleading guilty early to the charges of making or supplying articles for use in fraud, encouraging or assisting the commission of an offence, possessing criminal property and transferring criminal property.
The CPS authorised the charges against Fletcher following the largest fraud investigation that has ever taken place in the UK led by the Metropolitan Police and supported by international law enforcement partners.
The defendant was a leading administrator of ispoof.cc, an online shop from which fraudsters could buy the tools to carry out their criminal trade by paying for a subscription.
In exchange for monthly subscriptions, iSpoof provided its users with services, which included the ability for its subscribers to use a caller ID 'spoof' to appear as if they were calling victims from a bank or other trusted organisation.
Using iSpoof services, criminal users could call unsuspecting bank customers pretending to be genuine employees, and – with the assistance of other iSpoof tools – obtain passwords, PIN codes, and then access customers' bank accounts and empty them.
The total losses to victims of frauds enabled by iSpoof in the UK exceeds £43 million, with the total global losses estimated to be at least £100 million.  
In the UK there were more than 200,000 victims targeted by users of iSpoof. Many of these iSpoof users have been identified by the police and are being investigated and 70,000 victims have been contacted by the police as part of these investigations.
The amount received from users in iSpoof subscriptions and then paid out to Fletcher and others linked to iSpoof was 112.6 Bitcoin (BTC), or approximately £3.2 million.
Fletcher played the leading role as the website administrator for the majority of time iSpoof was operating and received by far the largest share of the profits of iSpoof, receiving at least £1.3 million from the fraudulent site. The CPS intends to use confiscation proceedings to prevent Fletcher from profiting from his crimes.
Kate Anderson for the CPS, said: "This case is an excellent example of how we are prosecuting sophisticated criminals who attempt to hide behind anonymity online. 
"Tejay Fletcher was a founder and administrator of iSpoof, a website which sold other fraudsters tools to deceive and scam thousands of victims in the UK and across the world.
"Through the website, criminals bought the services provided by Fletcher to commit fraud on an industrial scale, resulting in total losses of more than £43 million to victims in the UK alone.
"Fraud is not a victimless crime and the cost to the many victims in this case has not just been financial; it has also had a huge emotional impact, causing extreme distress and devastation to those affected – many of whom had their life savings stolen from them.
"This was a complex and challenging case, and I would like to thank the Metropolitan Police and the many national and international law enforcement partners who worked with the CPS to secure the evidence for us to present. We were able to show how Fletcher was instrumental in the setting up of the website, which gave people the tools to defraud others.
"We will continue to work with investigators to prosecute the fraudsters who used the website and we will be pursuing confiscation proceedings against Fletcher to recover the money he made from his criminality.
"We hope this case will encourage all those who think they've been a victim of fraud to come forward and report it to the police. Every report can help prevent another person becoming a victim and enable us to prosecute offenders."
If you think you have been a victim of fraud, contact your bank immediately and report it to Action Fraud on 0300 123 2040 or online.
 
 
Notes to editors
Kate Anderson is the Deputy Chief Crown Prosecutor in the CPS Serious Economic Organised Crime and International Directorate (SEOCID)
 
Tejay Fletcher (DOB: 13/12/87) pleaded guilty to making or supplying articles for use in fraud, encouraging or assisting the commission of an offence, possessing criminal property and transferring criminal property at Southwark Crown Court on 20 April 2023 and was sentenced to 13 years and four months on 19 May 2023