New Year's Honours List 2019
Five members of CPS staff have been recognised in the New Year's Honours List 2019 for their hard work and service to the organisation.
Sue Hemming, Director of Legal Services, has been made a CBE for services to law and order, particularly in counter terrorism.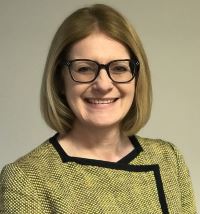 Sue Hemming headed up the CPS's Special Crime and Counter Terrorism Division between 2011-2018. The unit is responsible for prosecuting people who are the greatest risk to public safety and national security.
In that time she developed a highly effective and respected team of prosecutors, working alongside the police and security services, managing complex cases nationally and internationally.
In 2017 she led the CPS's response to the Manchester Arena bombing, the attacks at Westminster, Parsons Green and London Bridge. She supported law enforcement and intelligence colleagues during the investigations to ensure prosecution support from the outset.
The impact of Sue's leadership resulted in a significant number of successful convictions.
During this time Sue was also responsible for the decision to bring charges in relation to the Hillsborough disaster and announced her decision in June 2017. She was commended by colleagues for showing exemplary professionalism in ensuring the decision making in the case was fair and objective.
Sue Hemming said: "I am delighted to have been awarded a CBE. This is due in large part to the hard work and dedication of the people that I had around me. I am very proud of the excellent work done by the Division with our law enforcement and intelligence partners to keep the country safe and of their commitment to deliver justice to the communities that we serve. I am particularly honoured to be recognised for doing a role that I enjoyed immensely and working for an organisation that I am extremely proud of."
In August this year, Sue Hemming took up her new role as Director of Legal Services at the CPS. She started working for the CPS in 1988.
Eran Cutliffe, a specialist prosecutor, has been awarded an OBE for services to law and order.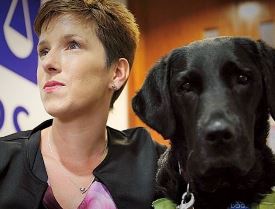 Eran has been responsible for prosecuting a number of high profile and complex cases. This included a modern slavery case that led to the conviction of three defendants for trafficking and modern slavery offences against four young Vietnamese females.
Due to the nature of the case she worked with five police forces and advised them on what evidence would be needed to support a successful prosecution.
Eran also prosecuted an organised crime gang who used drones to smuggle contraband into prisons. The case against 10 defendants focused on linking prisoners with a drone gang outside. The case was the first in which drone data was extracted and used as evidence in court, enabling not just individual incidents to be prosecuted but an entire criminal network.
In August she featured in the first episode of BBC Two's documentary "The Prosecutors" working alongside the police. The programme gave the public a greater understanding how prosecutors work and how prosecutions are shaped.
Eran Cutliffe said: "I am really pleased and honoured to receive this award. However, it is just as much for my colleagues, in and out of the CPS, as it is for me. I am very fortunate that the CPS has given me the opportunity to work with some fantastic people and also make a positive contribution to society."
Eran took up her current role as a specialist prosecutor in the Central Casework Division of the CPS in January 2018. She started working for the CPS in 2006. Photo: Eran and Lexy.
Mike Grist, the Area Business Manager for CPS Cymru-Wales, has been made appointed an OBE for his services to law and order.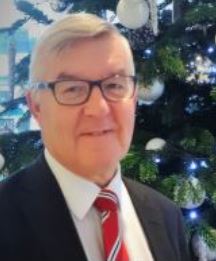 Mike has been recognised for his work helping to transform the service into a more efficient and effective organisation. 
He was instrumental in establishing business centres across the service as part of a national initiative and also delivered a new charging model in Wales which has subsequently become the standard. 
His visible leadership locally has ensured CPS Cymru-Wales delivered on its priorities and maintained excellent performance in all key measures during his tenure. His skills in relation to financial management have been fundamental to the delivery of excellent performance in the Area's financial position, particularly during the Spending Review. He is an ambassador for the Welsh language having led on the service's response to both the Welsh Language Standards investigation and to the Welsh Government's call for evidence from the Commission for Justice in Wales in relation to devolution of justice.
Mike Grist said: "I feel privileged to have worked for the Prosecuting Solicitors and then the CPS for nearly all my career, and I am proud of what the organisation stands for, and the service we provide. Over the years I have worked with many wonderful and committed colleagues, both within the CPS and in the wider CJS, and I am fortunate to continue to do so.  I am extremely grateful to those who contributed to my nomination. My father would have been truly proud that any of his children had been recognised in this way. Dad, this is for you."
Mike has been with the CPS since its inception in 1986. He has been Area Business Manager for CPS Cymru-Wales since 2011.
Diane Spence, a senior crown prosecutor in the North East of England, has been made an OBE for her services to law and order.
Diane specialises in child sexual exploitation cases and her honour recognises her handling of four linked trials where she was the reviewing lawyer. The trials lasted two years and involved gangs of men who groomed and sexually abused vulnerable young girls in the Newcastle area.
Diane gave pre-charge advice to police and then oversaw the prosecutions. Overall 25 suspects were charged with offences including rape, conspiracy to incite prostitution for gain and drug offences.
There were more than 20 complainants, some as young as 13 when the offences were committed.
Ultimately, 18 defendants were convicted and the cases received widespread media coverage. Her colleagues described her handling as exemplary and an inspiration to others.
Diane Spence said: "This was a hugely challenging prosecution. I was extremely fortunate in that we had a strong and dedicated prosecution team of police officers and counsel. I also cannot overstate the contribution of my caseworker Sharon Phillips who managed to keep us all organised. I have to commend the fortitude of the complainants who continued to support the prosecution despite the huge pressures put upon them. Some had to give evidence more than once and many also had serious issues in their personal lives. When I found out I had been nominated I was absolutely delighted. We are all so busy, one case ends and we are straight into the next one but it is reassuring to know that the efforts of the lawyers and caseworkers are understood and recognised."  
Diane joined the CPS in 1987 and has been in her current role since 2014.
Andrea Armstrong, a senior district business manager, has been made an MBE for services to law and order and in particular to digital transformation.
The award recognises her work with five police forces over the last 12 months on better digital working