Prolific sex offender jailed for 88 child abuse offences
A 27-year-old prolific sex offender has been given a 38-year sentence for contacting children in Britain and America on the internet and persuading them to perform sexual acts which he then recorded.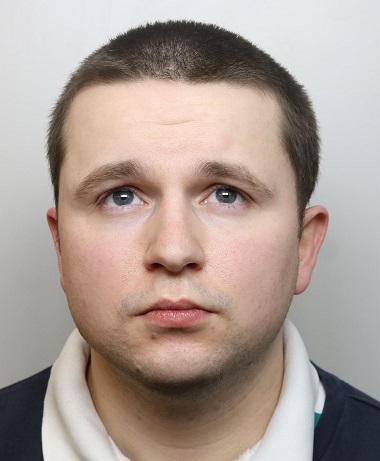 The Crown Prosecution Service (CPS) said that David Harmes, of Wharton Gardens in Winsford, contacted over 300 children, 158 of them female, online in both Britain and America.
Thousands of Indecent images and recordings of more than 300 different children were found on his computer, many of whom remain unidentified.
Harmes used around 30 different identities to make contact with children over social media game and chat applications such as Instagram, Snapchat and TikTok.
He was extremely prolific in his attempts to contact young female children, often contacting many at the same time. He would often persuade the child to download an app that meant they could video call each other. But he would invariably keep his camera switched off and would use screen capture software to record and retain what appeared on his screen.
He often initiated contact by pretending to be either a female modelling agent, working for a fashion company or a teenage boy.
A script was found on his computer that he would use during his initial interaction with the children.
Having contacted one victim, Harmes would often then target their friends or siblings or people from the same school.
His offending came to light on 4 January 2020, when a report was made to the police about a man grooming an 11-year-old girl over the internet. Harmes was identified via his computer's IP address and Instagram username.
He was arrested and on 24 July 2023, at Chester Crown Court, he pleaded guilty to 88 counts. Most of the offences related to him grooming female children online and then causing or inciting them to engage in sexual activity, as well as the possession and production of indecent images of children. The counts related to 45 named child victims - 39 from the UK and 6 from the USA. The youngest of his victims being just six years old.
At the time of his offending, he was on licence after being released from a jail term for similar offences.
Today, 6 September 2023, at Cheshire Crown Court, Harmes was sentenced to 30 years in jail and eight years on licence.
Jiro Asafa, a lawyer with CPS Mersey Cheshire, specialising in Rape and Serious Sexual Offences (RASSO)  said: "Harmes is a prolific and dangerous sex offender who played on the hopes and aspirations of children to gratify his warped sexual desires.
"The feelings of the children involved meant nothing to him. If any of them protested, he would threaten to show the videos he had made about them to people they knew.
"As is common with online child sexual abuse, Harmes pretended to be a whole host of other people to get the children to do what he wanted. They were dragged into an adult world that they didn't understand and without comprehending what they were being asked to do.
"Thankfully, Harmes pleaded guilty which meant the victims of his horrific crimes did not have to go through the process of giving evidence at a trial, but the extent of his crimes is truly shocking.
"The Crown Prosecution Service, working with Cheshire Police, built a strong case against him and he admitted his guilt.
"We hope that this case sends a message out to children and parents that caution is required at all times when engaging with people on the internet as they may not be what they seem. We also hope it shows potential online abusers that they will be caught and brought to justice."