Reflecting on Stephen Lawrence's life
The CPS in London held an event at Petty France on Thursday, 20 April to commemorate the 30th anniversary of the racist murder of Stephen Lawrence on the streets of south London on 22 April 1993. 
The Chief Crown Prosecutor (CCP) for London South, Lionel Idan, hosted an in-person conversation with Stephen's father, Dr Neville Lawrence OBE, in the presence of more than 700 staff in London.
Dr Lawrence reflected on the tragic events of the night of Stephen's murder and the key events that followed, including the Macpherson inquiry which marked a seminal moment in race relations in the UK, and the legacy of Stephen Lawrence for generations to come.
Stephen Lawrence Day takes place every 22 April in the UK, and is aimed at honouring his life and memory, while raising awareness of the importance of tackling hate crime of all forms and striving for equality for all.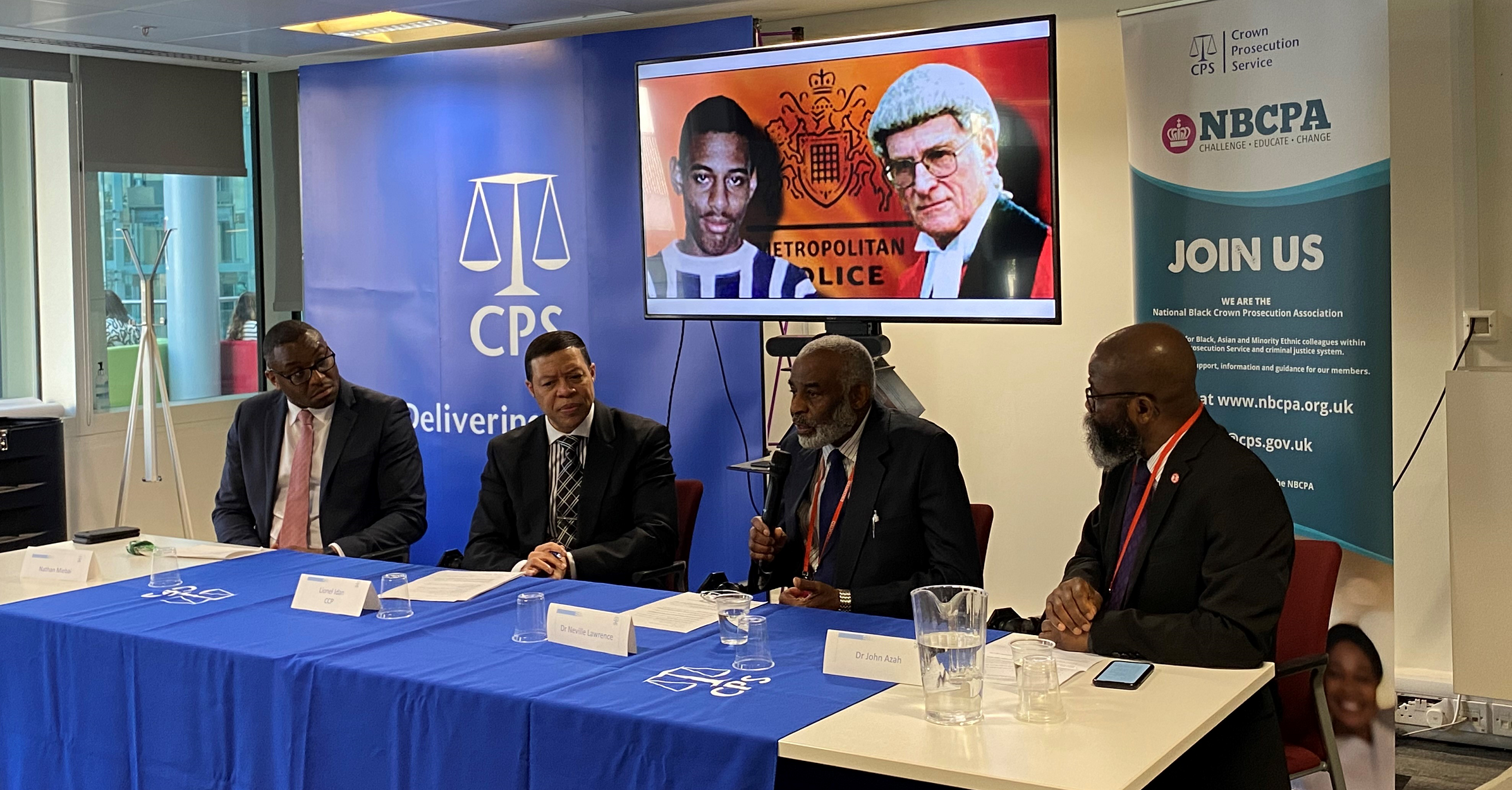 Speaking of the significance of the event, Mr Idan said: "30 years ago, Stephen's racist murder marked a watershed moment in race relations in Britain and led to widespread change across criminal justice institutions. 
"Today, the way in which hate crimes across the strands are investigated and prosecuted including the change to the law of double jeopardy, are amongst many changes brought about as part of the legacy of Stephen. 
"We cannot wait for yet another defining moment in our society, to answer the call for urgent action. We must strive to work together now, to tackle these issues and the quiet dignity and strength of Dr Lawrence serves to remind us of the need to keep Stephen's legacy alive for generations to come."
During the event, Dr Neville Lawrence OBE spoke of the legacy of Stephen and his reflections of the past 30 years and the changes that had occurred since. 
Dr Lawrence said: "No matter what colour of your skin is, everyone is a human being. We are equal and should be treated with respect.
"Every individual in society should acknowledge the existence of inequality and injustice before we can make fundamental changes. We must keep alive, the lessons that the events of 30 years ago have taught us and actively work towards a more tolerant society where diversity is seen and embraced, for generations to come."
Nothing can compensate for the loss that Stephen's family have suffered. Stephen's legacy teaches us that we must have the courage and the will to confront prejudice and hatred in all its forms, wherever it exists. 
Notes to editors
Lionel Idan is the Chief Crown Prosecutor for CPS London South and the national CPS hate crime lead.