£2million home and large pensions sold to repay fraudsters' court order
Asset Recovery prosecution specialists have recovered a further £2.7million from two defendants following one of the largest multi-million-pound VAT fraud operations brought to justice by CPS and HMRC.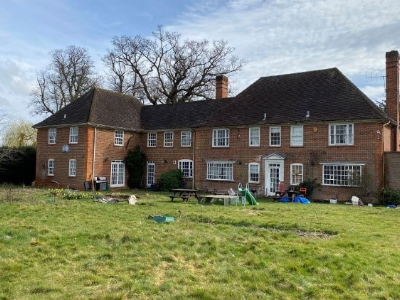 The case involved 21 defendants, including Syed Mubarak Ahmed and Shakeel Ahmad, who were convicted on 28 March 2007 for their involvement in a £12.6m Conspiracy to cheat HMRC and on 30 March 2007 were sentenced to seven years' imprisonment. 
CPS Proceeds of Crime Division (CPS POCD) recovered £2million from the sale of a mansion in Iver Heath, Buckinghamshire and over £685,000 from pensions they both held. This now makes a total of over £10m recovered from ill-gotten gains from these defendants alone. 
Adrian Foster, Chief Crown Prosecutor, CPS Proceeds of Crime Division, said:
"These defendants have tried to hide their assets in several different ways to avoid paying back the taxpayers' money that they stole.
"We have overcome a number of challenges to enforce the orders against them and reclaim the money the men defrauded from the HMRC so they cannot benefit from it now, or in their retirement. Instead, it can now be used to pay for the fight against economic crime."
"This case demonstrates we will pursue criminals for money they benefitted from their illegal activity, and we will continue to do so, no matter how many obstacles we face."
Notes to editors
•    Adrian Foster is a Chief Crown Prosecutor for the CPS Proceeds of Crime Division, which is part of the Serious, Economic Organised Crime and International Directorate of the Crown Prosecution Service
•    Following a trial at Northampton Crown Court Syed Murabak Ahmed (DOB 25/09/1972) and Shakeel Ahmad (DOB 07/01/1972) were found guilty of one count of Conspiracy to cheat the revenue on 28 March 2007. 
•    CPS POCD ensured that an Enforcement Receiver was appointed to sell the assets owned by the defendants, who recovered over £2,041,504.96 from the sale of the house, and £686, 934.51 from pensions they both held.