International Strategy
Introduction 
CPS 2025 Aims and Outcomes
For the overarching CPS 2025 Aims and Outcomes, please see the CPS 2025 Strategy.
Introduction
The changing nature of crime presents challenges to all those involved in the delivery of criminal justice. International work is no longer a niche subject and CPS casework increasingly involves a significant international element. Whether it is assisting the police to gather evidence from other jurisdictions, locating suspects who have fled abroad or recovering assets, understanding how the CPS operates internationally and what resources we have is a key part of casework. It is also key to ensuring that witnesses and victims based overseas can engage effectively in the UK criminal justice processes and that we can deliver justice across borders.
In addition, Government (HMG) strategies to tackle crime domestically, including strategies on counter-terrorism, cybercrime, economic crime (including fraud), modern slavery, illicit finance and corruption, often include an international component and identify a role for the CPS to play.
A CPS-wide response, with all Areas and Central Casework Divisions (CCDs) of the CPS playing a role to support these objectives and deliver this International Strategy, is essential.
This revised International Strategy is a framework to guide our decision making when approaching CPS activities with an international element. This International Strategy is focused at ensuring that CPS international resources are primarily directed at delivering improved criminal justice outcomes domestically. 
There are four strands to the delivery of this objective.
Prioritise CPS casework though our international engagement.
Influence and inform government policy development on domestic and international cooperation.
Work with and influence international partners to improve international cooperation.
Enhance and maintain our reputation as a global leader in international criminal justice.
Prioritise CPS casework through our international engagement
Where domestic casework requires evidence, assets or the return of individuals located overseas, effective judicial cooperation is essential. Our specialist Extradition and International teams support our prosecutors to develop bespoke international casework strategies through the provision of expert advice and assistance. Our international strategy sets out how we support prosecutors to ensure they are well equipped to navigate international aspects in domestic casework. Our Proceeds of Crime Division deals with all asset recovery cases with an international dimension, including freezing, confiscation and evidence to support those powers.
The CPS has a network of Liaison Prosecutors, deployed around the world, who work closely with our international partners to assure our judicial cooperation abilities and aim to assist in the delivery of successful outcomes for our international requests. The CPS also has a network of International Casework Leads located in all CPS Areas and Central Casework Divisions who provide frontline support for prosecutors handling international aspects of casework. The CPS is committed to ensuring our international engagement supports us in our duty to make sure that the right person is prosecuted for the right offence, and to bring offenders to justice wherever possible. 
Influence and inform government policy development on domestic and international cooperation matters
The CPS is committed to working closely with partners across Government and CJS agencies at strategic, policy and operation levels. The CPS worked, and continues to work, closely with partners to assist with the changes brought about by the UK's exit from the EU and to further enhancing our judicial cooperation abilities with countries around the world.
The CPS is a member of a number of cross Whitehall groups concerned with the development of international law enforcement and judicial cooperation, including the International Criminality Cooperation Board ("ICCB"), chaired by the Home Office, which is tasked with setting Home Office criminal justice and law enforcement priorities on international cooperation matters. The CPS is represented on this Board at a senior level.
The CPS is a key member of Government working groups, including the multi-agency International Proceeds of Crime group ("IPOC"), the Cross Agency Group on Extradition ("CAGE") and the Mutual Legal Assistance working group which report into the ICCB. We use our policy and operational expertise to identify ways to enhance the UK's law enforcement and judicial cooperation abilities and play an active role in influencing policy and legislation in this area. 
Work with and influence international partners to improve international cooperation
The CPS is committed to building and maintaining strong, effective relationships with international partners to ensure borders are not barriers to justice. The CPS's network of Liaison Prosecutors forges close relationships with overseas authorities, focusing on reciprocal casework, to overcome operational challenges and enhance our cooperation abilities to improve justice outcomes.
The CPS has a specialist Proceeds of Crime Division (POCD) who also assist overseas authorities recover assets located in the UK to assist in their criminal proceedings. POCD are responsible for all international asset recovery request to the CPS and work to ensure the fullest possible cooperation is provided to our international partners.
The CPS is an active member of a number of international agencies focused on improving international co-operation, including Council of Europe working groups and the European Judicial Network. The CPS also supports Government led engagement with the United Nations and other international initiatives through the provision of expert advice and support to help shape and develop international Conventions and Treaties.
Enhance and maintain our reputation as a global leader in international criminal justice
The CPS is an active member of many expert groups concerned with the development of international law, legal principles and establishment of best practice, including the International Associations of Prosecutions (IAP), the Network of Prosecutors General and Equivalent Institutions in Supreme Courts of the European Union (NADAL), Heads of Prosecution Authorities Conference (HoPAC) and the Camden Asset Recover Inter-agency Network (CARIN) Steering Group, where the CPS provides international asset recovery leadership and expertise to prosecutorial, judicial and law enforcement contacts in an informal network of 171 jurisdictions.
The CPS leads and attends a number of conferences each year to share our expertise and learn from our international colleagues to strengthen the international community's response to international crime. The CPS hosts a range of workshops on a variety of criminal matters such as organised immigration crime, cybercrime and child sexual abuse, and hosting visits from countries around the world seeking to learn more about our work. The CPS values these arenas as opportunities to collaborate with our international partners to stay ahead of evolving criminal networks, combat crime, and address common but complex challenges across our global community.
Our strategic approach and aims
Our people are at the heart of everything we do.
Our digital capability enables our success.
Through our strategic partnerships, we shape a legal, policy and operating framework that facilitates our core role: independent and fair prosecutions.
High standards of casework quality are essential to delivering justice. We work with partners across the criminal justice system to make the public safer.
Everyone at the CPS plays their part in delivering every strategic aim. Everything we do contributes to our ultimate goal of building public confidence through delivering services that are fair and understood by all communities.

Our People
Aim:
To equip our people with the knowledge and skills to develop robust prosecution strategies and obtain effective international co-operation. 
Outcomes:
The level of expertise and knowledge of international work is increased across the CPS, with prosecutors empowered and supported to make effective decisions on casework with an international nexus. 
We ensure prosecutors have access to up-to-date guidance and information regarding international co-operation tools and a network of International Casework Leads support to unblock casework specific issues to enhance outcomes. 
There is enhanced collaboration across CPS to identify opportunities for improvement and share best practice to promote and increase operational efficiency in casework.
We maintain a specialised network of liaison prosecutors overseas to collaborate effectively with partners to progress domestic investigations and prosecutions.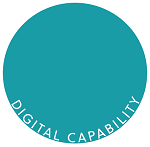 Digital Capability
Aim:
To use digital methods to record, support, monitor and deliver effective international co-operation.
Outcomes:
We champion the development and use of new technology to improve the quality and efficiency of outgoing requests and engagement with international partners.
Our casework systems record, and support decision making on international co-operation and ensure disclosure obligations are fulfilled. 
We use data to monitor and analyse our use of international co-operation tools to develop future policy and support engagement with partners to improve mechanisms for effective Mutual Legal Assistance (MLA), extradition and asset recovery.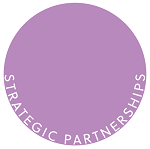 Strategic Partnerships
Aim:
To proactively engage with partners, using our knowledge and expertise, to drive CPS agenda in domestic and international fora
Outcomes:
We work across government to ensure that the practical casework consequences of initiatives are fully reflected in HMG policy and legislative developments.
We strengthen and improve our relationships with domestic and overseas partners to enhance international cooperation.
We seek opportunities to engage with partners and international organisations, to enhance our understanding of criminal justice developments and the operational impact on UK interests.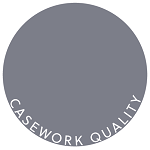 Casework Quality
Aim:
To proactively support prosecutors to develop casework strategies that consider the international aspect of their case and incorporate planning for international cooperation.
Outcomes:
We set high performance standards for prosecutors making outgoing requests for international co-operation, with an emphasis on early consideration of international matters as part of a case strategy.
We provide timely advice and support on individual cases involving international cooperation with particular emphasis on helping develop casework strategies.
Prosecutors are deployed overseas in priority countries with the specific aim to improve the delivery of UK criminal investigations and prosecutions. 
We promptly and effectively execute incoming requests for restraint and confiscation, represent overseas authorities in extradition proceedings, and provide advice and support to partners seeking assistance from the UK.
We align our international resources to support the strategic objectives of other parts of the CPS.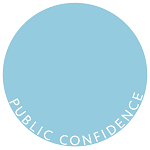 Public Confidence
To improve public understanding of the CPS' role in international co-operation and the local, national, and international impact of cross-border criminality.
Outcomes:
We promote, where appropriate, examples of successful cases involving international cooperation. 
We demonstrate how our overseas activity delivers criminal justice outcomes in the UK and overseas and upstream interventions with an impact on the UK.
We maintain external CPS webpages on international cooperation to ensure that the public understands our overseas work to facilitate casework successes.