Queen's Birthday Honours List
Two members of CPS staff have been recognised in the 2019 Queen's Birthday Honours list for their hard work and years of service to the organisation.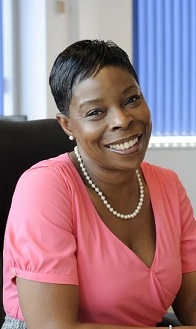 Grace Ononiwu, Chief Crown Prosecutor for CPS West Midlands, has been appointed a CBE for services to law and order.
Grace became CCP of West Midlands in 2013 and the CBE recognises her determination and commitment to improve staff morale, performance and partnership working. She has worked tirelessly with the police, judiciary, defence community and others to develop an agreed vision and strategy for the West Midlands that is focused on delivery of justice. She is an inspirational and passionate leader who quickly won the support and respect of staff, senior police officers and the judiciary. Through this renewed partnership she successfully led, both nationally and locally, the implementation of Better Case Management, a judicial initiative, which delivered improvements in performance. She has been unstinting in her work with the to improve file quality and this has been recognised by Her Majesty's Crown Prosecution Service Inspectorate (HMCPSI).
Grace said: "I am delighted to receive this honour. It is a privilege to work for the CPS and to lead such highly dedicated and committed staff in the West Midlands Region."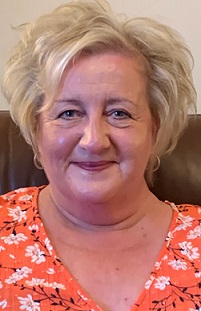 Sarah Bailey, the former Head  of Resourcing and Workforce Planning in the CPS, has been appointed an OBE for services to law and order.
The honour recognises Sarah's role in developing a highly achieving, respected business team. She fulfilled an important CPS role and faced challenges in helping the organisation recruit a significant amount of staff, particularly from the legal profession. Sarah has gone the extra mile to make sure targets were met and maintained her enthusiasm, professionalism, drive and determination to get things done. She is well regarded for her leadership qualities and in the Civil Service People Survey 2018, Sarah's team reported the highest employment engagement index across the CPS. After dedicating 32 years to the Civil Service, Sarah retired earlier this year and was described by a colleague as a fantastic ambassador for the CPS.
Sarah said: "I am thrilled to receive this award. I started working for the CPS in 1986 and enjoyed every year there. I am very pleased to have worked in the Human Resources directorate and proud to have led and managed the Strategic Resourcing Team for the last three years of my service. Throughout my career I have worked with many hardworking and professional people and I am very fortunate to have such great memories to cherish. I would like to say a big thank you to everyone."