South West
The Crown Prosecution Service (CPS) is the main prosecuting authority in England and Wales. We work in partnership with all agencies in the criminal justice system, especially closely with the police, although we are independent of them. The police investigate crime and our role is to prepare and present cases to the courts.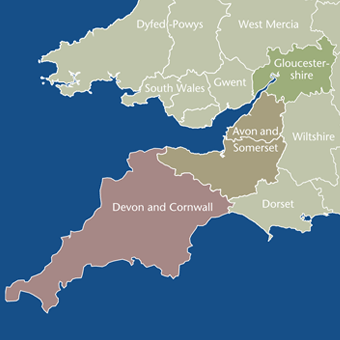 The CPS has 14 Areas across England and Wales. CPS South West is our Area and serves a population of over four million people. Our local teams work alongside partner organisations in the three police force areas in the South West: Avon and Somerset, Devon and Cornwall and Gloucestershire.
CPS South West employs around 220 members of staff, consisting of lawyers, paralegals and administrators. We work across a wide range of locations in the South West but our three main offices are in Bristol, Exeter and Truro.
Our duty is to prosecute the right people for the right offences. We aim to act professionally and strive for excellence, continually looking to improve our service and the way we work.
CPS South West is headed by Chief Crown Prosecutor (CCP) Victoria Cook, whose responsibilities include carrying out prosecutions; setting and maintaining professional and ethical standards; representing the CPS locally; contributing to national policy and strategy and ensuring effective employee relations.
The CCP is supported by a team of senior managers with expertise in legal and business management matters. On the legal side, support is provided by two Deputy Chief Crown Prosecutors, Emma Davies and Sean Kyne. Sarah Marchant is the Area Business Manager and has responsibility for the business and operational delivery functions.
Executive Team
Toggle accordion
Victoria Cook, Chief Crown Prosecutor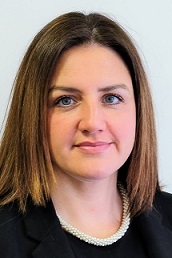 Victoria qualified as a solicitor in 2002 and worked as a criminal defence advocate in Hampshire, becoming the youngest associate partner in a 16 partner firm.
Victoria joined the CPS in 2005 as a Senior Crown Prosecutor, was promoted to District Crown Prosecutor in 2007, managing the Magistrates' Court Unit in Portsmouth before taking responsibility for the Crown Court Unit in Dorset in 2009. In 2010 she gained temporary promotion to the role of Chief Crown Prosecutor for Gloucestershire.
Following a CPS restructure in April 2011, Victoria was appointed acting Deputy Chief Crown Prosecutor for the South West with responsibility for Gloucestershire and the former Avon area, a post she secured permanently in October 2011.
In December 2018 Victoria was appointed to the post of Chief Crown Prosecutor, CPS South West.
---
Emma Davies, Deputy Chief Crown Prosecutor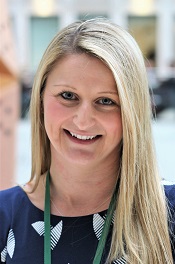 Emma studied law at Sheffield Hallam University before undertaking her Postgraduate Diploma in Legal Practice at the University of West of England. She qualified as a solicitor in 2007.
Emma was previously the Head of the Solicitor Team at the Public Defender Service and prior to joining the Civil Service was a partner in a national criminal law firm with responsibility for both crime and prison law work.
Emma joined CPS South West in September 2019 as Deputy Chief Crown Prosecutor. She is responsible for the Crown Court and Complex Casework Units.
---
Sean Kyne, Deputy Chief Crown Prosecutor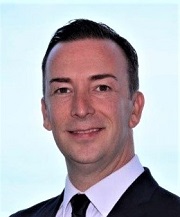 Sean qualified as a solicitor in 2002 and joined the Civil Service in 2003. He previously worked in private commercial and criminal practice.
Sean was appointed as District Crown Prosecutor in 2012, Senior District Crown Prosecutor in 2018 and Deputy Chief Crown Prosecutor at CPS West Midlands in 2021 with responsibility for Magistrates' and Crown Court work.
Sean joined the CPS South-West Area as Deputy Chief Crown Prosecutor in May 2023 and holds responsibility for all Magistrates' Court and Rape and Serious Sexual Offences (RASSO) prosecutions.
He is regional lead for Hate Crime, Violence Against Women and Girls, Victims and Witnesses and Charging.
---
Sarah Marchant, Area Business Manager
Sarah joined the CPS in 2002 as the Area Business Manager for Avon and Somerset.
In August 2007 Sarah was promoted to Senior Area Business Manager for the South West, still retaining responsibility for Avon and Somerset. Following a CPS restructure in April 2011, Sarah became Area Business Manager for CPS South West.
Prior to joining the CPS, Sarah worked in the private sector in financial services for over 13 years as a senior leader for a large international insurance company with responsibility for technical services, pension schemes and complaints.
Magistrates' Court Unit
Toggle accordion
The Magistrates' Court Unit prosecutes a wide range of offences where the maximum sentence for each offence does not exceed six months' imprisonment or one year if two or more relevant offences are to be considered. All cases commence in the Magistrates' Court.
Crown Court Unit
Toggle accordion
The Crown Court Unit deals with cases involving serious offences, which have to be tried before a jury or where the magistrates' courts do not have sufficient sentencing powers for the seriousness of the crime.
Complex Casework Unit
Toggle accordion
The Complex Casework Unit prosecutes the most complex and sensitive cases in the Area, including organised crime cases and cross-border crime.
Rape and Serious Sexual Offences (RASSO) Unit
Toggle accordion
The Rape and Serious Sexual Offences Unit is a specialist team who prosecute cases of rape and serious sexual offences from across the South West.