Letter from the DPP to the Attorney General on agreements made under Sections 71 to 74 of SOCPA 2005 and the Sentencing Act 2020, covering the period 1 May 2021 to 30 April 2022
Max Hill QC
Director of Public Prosecutions
Rt Hon Suella Braverman QC MP
Attorney General
July 2022
Dear Attorney,
Assisting Offender Agreements
I write further to my letter of 2 October 2021 to your predecessor, which related to the number of agreements made by the CPS under sections 71 to 74 of the Serious Organised Crime and Police Act 2005 (SOCPA). This year agreements have been made since changes to the legislation in December 2020, which resulted in sections of SOCPA being replaced by sections of the Sentencing Act 2020. The relevant legislation the most recent agreements were made under are set out in the table below.
In the interests of transparency, the CPS publishes the number of such agreements entered into on an annual basis. I am now writing to inform you of the latest numbers of agreements entered into between 1 May 2021 and 30 April 2022. These are set out in the table below:
SOCPA Agreements: 1 May 2021– 30 April 2022
| | |
| --- | --- |
| SOCPA Section | Number of Agreements |
| s.71 SOCPA | 0 |
| s.72 SOCPA | 0 |
| s.388 Sentencing Act | 1 |
| s.74 Sentencing Act | 4 |
| TOTAL | 5 |
Collation of these figures is reliant on manual reporting and whilst we have endeavoured to produce figures that are as accurate as possible, this data is subject to human error.
This letter will be published on the CPS website alongside those previously sent concerning the use of SOCPA agreements.
Yours sincerely,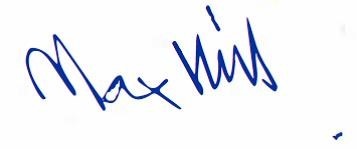 MAX HILL QC
DIRECTOR OF PUBLIC PROSECUTIONS