Diversity scheme launched in Liverpool to inspire next generation of lawyers
Dozens of legal hopefuls from Liverpool and Manchester have started a scheme relaunched today in Liverpool aimed at encouraging people of different walks of life into law.
The Anthony Walker Pathways initiative was launched by the Crown Prosecution Service with the Anthony Walker Foundation, National Black Crown Prosecution Association, Liverpool John Moores University and Salford University. It aims to continue the increase diversity in the CPS by inspiring and supporting students of minority backgrounds into a rewarding career as a prosecutor.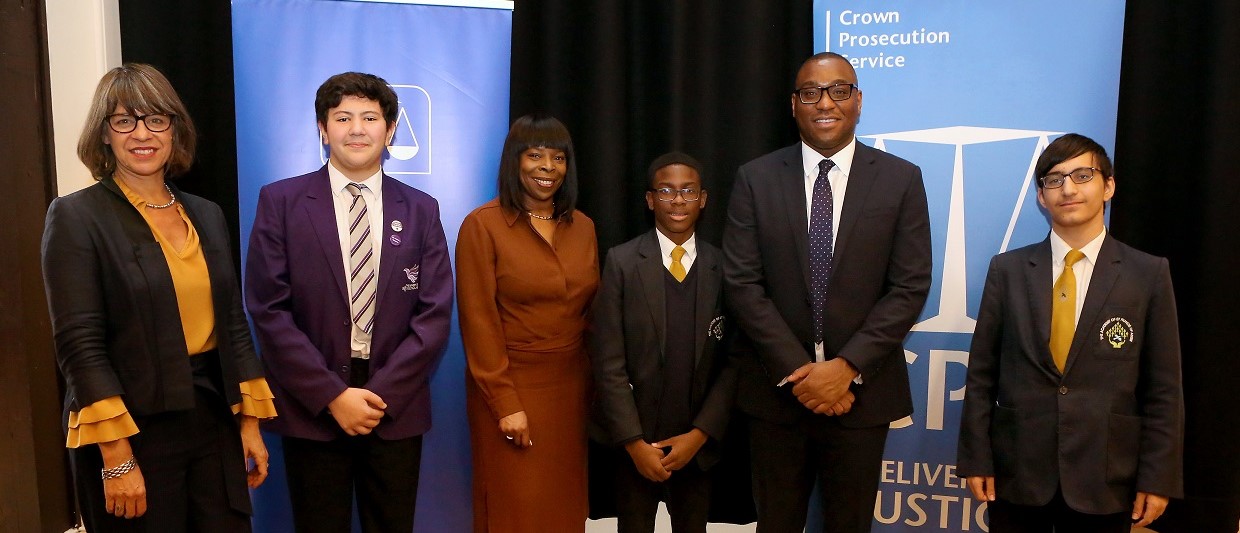 The CPS launched a scholarship scheme in memory of Anthony Walker who was murdered in an unprovoked, racially motivated attack in July 2005 on Merseyside. Anthony, 18, was a Black British student in the second year of his A-levels when he was killed and had wanted to go to University to study law.
Several legal trainees were taken on under the scheme and were mentored and supported by existing CPS lawyers.
To mark the 16th anniversary of Anthony Walker's death the CPS, the Anthony Walker Foundation, Liverpool John Moores University and Salford University are relaunching the scheme and extending it. Students from across Liverpool and Manchester in the first tranche attended the launch event at The Florrie in Liverpool.
Grace Ononiwu CBE, Director of Legal Services at the CPS, said: "You do not have to be white and wealthy to become a lawyer. The CPS and the wider Criminal Justice System need people of all backgrounds to have access to a career in law so that it is truly representative of the people we seek to achieve justice for.
"I am so very proud that we continue to honour Anthony Walker in this way, a young black man who had a great future ahead of him was prevented from studying law. By helping to inspire and support other people of minority backgrounds in his name into the sector and the CPS will continue to be a fitting tribute."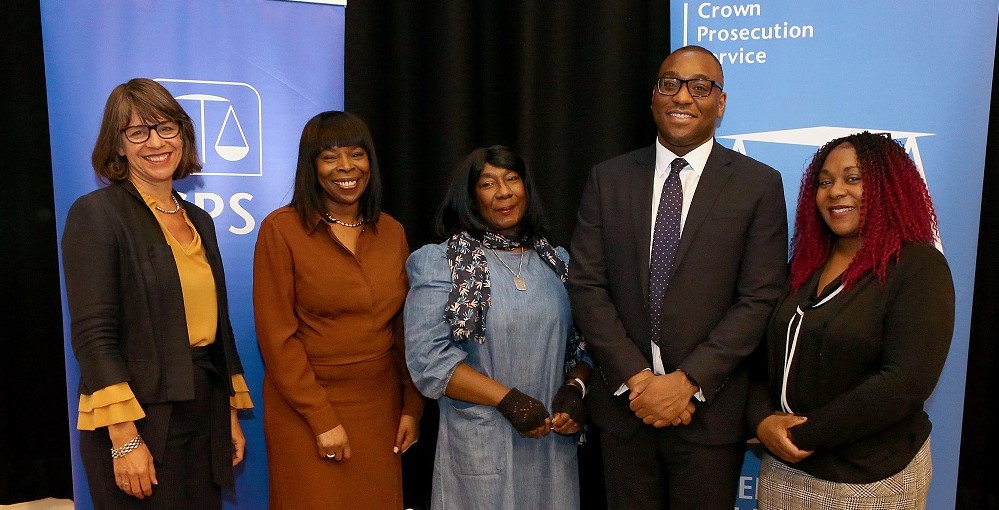 The initiative is being piloted in CPS Mersey-Cheshire and CPS North West and aims to bring more people from deprived and Black, Asian and Minority Ethnic (BAME) backgrounds into CPS careers.
It has four elements and the 46 students will start at one of the levels being offered:
Work experience – short placements aimed at school aged young people (14-21)
Apprenticeships aimed at school leavers (18-24) 
An Undergraduate Bursary Scheme
A Post-graduate Bursary Scheme.
Nathan Miebai, a senior District Crown Prosecutor at the CPS, was the first recipient of the original scheme in 2008. He said: "I am truly an honoured to be the first recipient of the Anthony Walker Scholarship and delighted that this initiative is being relaunched 13 years after its initial inception.
"It is extremely important that the CPS is representative of the communities that we serve and this scheme will provide an opportunity for talented individuals to build on their skills and experience.
"I am proud that I now have an opportunity to be very closely involved with the new scheme that has been extended to give other the opportunities that I have had."
The speakers included CPS Chief Executive Rebecca Lawrence, Anthony Walker's mother Dr Gee Walker and sister Dominique Walker, CPS Director of Legal Services Grace Ononiwu CBE and Nathan Miebai, who was one of the first recipients of the original scholarship scheme.