Sheffield: Trio jailed for over 27 years following car crash that killed four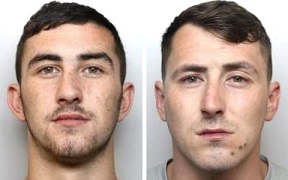 Elliott Bower has been sentenced to 11-and-a-half years in jail at Doncaster Crown Court today (28 January.) His brother Declan Bower was sentenced to seven years ten months and Mason Cartledge was also sentenced to seven years ten months.
On the evening of 9 November 2018, officers from South Yorkshire Police began to follow a VW Golf being driven through the centre of Sheffield by Elliott Bower. His passengers were Declan Bower and Mason Cartledge. The police were aware that the VW Golf was stolen and had false number plates.
When Elliott Bower saw he was being followed, he accelerated away with the police in pursuit, reaching speeds of up to 100 mph, at times driving on the wrong side of the road and  undertaking and overtaking vehicles in an attempt to escape.
The fatal collision occurred on the B6200 Main Road, Damall, Sheffield, approximately five minutes after the pursuit began, when the Golf smashed into a VW Touran people carrier travelling in the same direction and  turning right. It was  hit at a near 90-degree angle. Such was the force of the impact, the Touran was pushed 33 metres down the road colliding with three parked vehicles.
Inside the people carrier were five adults, a three-year-old girl and a 16-month-old baby boy.
The baby boy and three of the adults – his father Adnan Ashraf, and his father's friends Vlasta Dunova and her husband Miroslav Duna all died.
The two other adult passengers and the three year old girl survived but with life-changing injuries.
Catherine Ainsworth from the CPS said: "The reckless actions of Elliott Bower that night ended in a truly appalling tragedy which has devastated the surviving members of the two families involved.
"It was plain that the excessive speed and the reckless manoeuvres undertaken by Elliott Bower in heavy rain and reduced visibility put the lives of other road users at great risk. Four people tragically lost their lives as a consequence of his dangerous driving.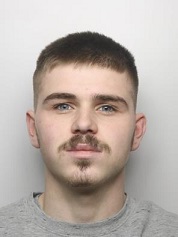 "Declan Bower and Mason Cartledge allowed themselves to be passengers in a vehicle they knew to be stolen which was being driven dangerously. They made no attempt to intervene.
"The length of the sentences imposed on all three defendants today reflects the severity of their criminality and its profoundly tragic consequences.
"Our thoughts remain with the survivors and their remaining families, as they have been throughout."
 
Notes to editors
Catherine Ainsworth is a Senior District Crown Prosecutor with CPS Yorkshire and Humberside