Fraudster sentenced to four years five months for defrauding cancer charity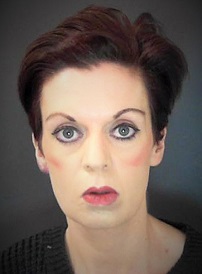 Patricia Robertshaw (d.o.b. 19/8/76) has today (14 March), at York Crown Court, been sentenced to four years and five months in prison for defrauding Yorkshire Cancer Research.
She was charged with four counts of fraud and one of forgery.
Robertshaw was employed as the Partnerships and Events Manager at Yorkshire Cancer Research and worked for the charity from September 2015 until the fraud was discovered in November 2017.
She lied to colleagues, telling them that she was suffering from cancer, and from April 2016 claimed sick pay of £15,166 for a string of entirely fictitious hospital appointments and treatments. Altogether Robertshaw was paid £86,833 whilst employed at the charity.
Additionally, Robertshaw lied about her academic qualifications, even claiming she had been awarded a doctorate by the University of Leeds - supplying fake certificates when asked to provide proof. She also forged a series of sick notes from her doctor.
Further investigation revealed that she had provided false qualifications certificates to her previous employers, Leeds Beckett University, and obtained fraudulent certificates for a group of students she had supervised whilst they were studying for a qualification in leadership and management.  As this invalidated the qualification, the students were recompensed by the University.
Arfaq Nabi from the CPS said: "This was a calculated and heartless fraud. Robertshaw elicited sympathy from her colleagues in an entirely heartless way, claiming to be suffering from the very disease the charity itself was campaigning for.
"Her fraudulent activities have now been exposed, and she is today beginning a prison sentence of over four years."
Notes to editors
Arfaq Nabi is a Senior Crown Prosecutor with CPS Yorkshire and Humberside.