Men convicted of murder and conspiracy to rob
Two men have today (25 February) been found guilty of the murder of Jaskaran Kang in the early hours of 6 January 2018.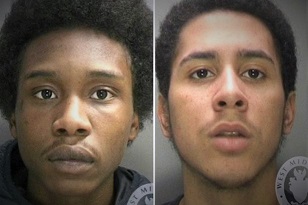 Dontay Ellis (19), James Peake (18), Michael Cunningham (18) and Joshua Campbell (18), went to the victim's address armed with bladed weapons intending to commit robbery. Knowing that the victim was in the business of selling cannabis, the defendants planned to rob him of a quantity of drugs. During the course of the robbery, Jaskaran Kang was stabbed and tragically died as a result of the injuries sustained.
All four defendants were found guilty following trial of conspiracy to rob. Ellis and Peake were found guilty of murder.
The sentence will take place on 27 February at Birmingham Crown Court.
James Gormley, from the CPS said: "This was a pre-planned attack as the offenders knew the victim and had previously purchased drugs from him.
"The CPS was able to present witness testimonies, phone evidence and CCTV footage to support the prosecution's case which resulted in guilty verdicts.
"This case involved a brutal attack where the victim was stabbed several times with the fatal wound being to his right thigh.
"Our thoughts are today with the family of the victim."
Notes to editors
James Gormley is a Senior Crown Prosecutor with the CPS West Midlands.
Michael Cunningham (25/07/2000), Dontay Ellis (03/12/1999), James Peake (09/07/2000) and Joshua Campbell (18/02/2000) were all convicted of conspiracy to rob. Dontay Ellis and James Peake were also convicted of murder.