Man jailed after taking staff hostage at bowling alley
A man who held two members of staff at bowling alley hostage at gun point has been jailed for 12 years today.
David Clarke, 54, admitted the offences at an earlier hearing at Warwick Crown Court following the incident in Nuneaton on 22 October last year.
He drove to the bowling alley at Bermuda Park, Nuneaton, armed with a sawn-off shotgun and a large knife concealed on his body, believing his ex-partner was on the premises.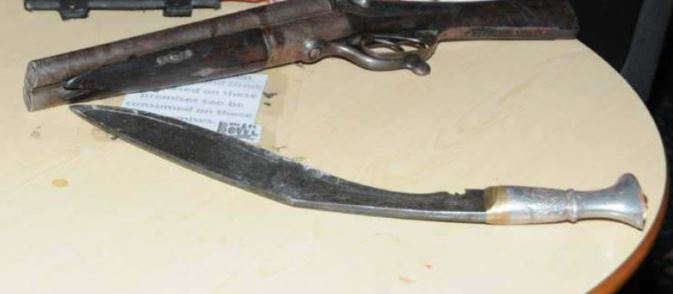 Clark began drinking in the bar area before brandishing the weapons and ordering members of the public to leave the premises.
During this time, Clarke falsely imprisoned and threatened two members of staff with the shotgun and caused damage to the venue.
Armed police attended the scene and a hostage situation was declared.
Clarke then ordered one of the hostages to go to his car in order to collect a samurai sword from it. He threatened to injure the other hostage if he did not comply with his instructions.
Police negotiators were in contact with Clarke throughout the incident but after hearing potential gunfire, officers entered the bowling alley, rescued both hostages and arrested Clarke.
Stephen Davies, of the CPS, said: "At the time of the offence there were many young children and families present within the bowling alley and surrounding areas. Clarke's actions were not only irresponsible, they left members of the public and emergency services to fear that their lives were in danger.
"The incident would have been traumatic for all those who were present, and especially the two staff members who were held against their will for four hours. Clarke must now face the consequences of his actions."
Notes to editors
David Clark (DOB 21/08/1964) pleaded guilty to the following offences on 12 January:

Possessing an imitation firearm, with intent to cause fear of violence contrary to section 16a of the firearms act 1968
False imprisonment
False imprisonment
Having an imitation firearm with intent, contrary to section 18(1) of the firearms act 1968
Having an article with a blade or point, contrary to section 139(1) of the criminal justice act 1988
Having an article with a blade or point, contrary to section 139(1) of the criminal justice act 1988
Damaging property, contrary to section 1(1) of the criminal damage act 1971

Stephen David is District Crown Prosecutor with West Midlands Crown Prosecution Service.