Man guilty of murdering ex-partner and her mother
A man has today (17 December) pleaded guilty to killing his former partner and her mother.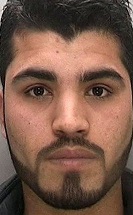 Janbaz Tarin, 21, stabbed Raneem Oudeh, 22, and her mother Khaola Saleem, 49, in a residential area of Solihull, Birmingham, on 27 August this year.
The court heard that the defendant's relationship with Raneem had recently broken down and she had moved out of the rented flat they shared in Birmingham to live with her mother.
Tarin fled the scene after attacking both women with a knife and was arrested by West Midlands Police four days later.
He will be sentenced in due course.
David Rouse, from the CPS, said: "Janbaz Tarin is a highly dangerous man who was angry at Raneem for moving out of the flat they shared. Raneem had attempted to cut ties with him, with the help of her mother, after learning he had a wife and three children in Pakistan.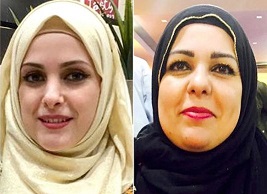 "On the day of the murder, Tarin followed his victims before launching a frenzied attack and stabbing them both to death. He fled the scene and was arrested by West Midlands Police four days later following an extensive manhunt.
"On the strength of the case built by the CPS and police he ultimately pleaded guilty and will now have to face the consequences.
"No sentence passed by the court can lessen the devastating impact of Tarin's actions on the family and friends of the victims and our thoughts remain with them."
Notes to editors
David Rouse is a Senior Crown Prosecutor with CPS West Midlands
Janbaz Tarin (18.04.97) pleaded guilty to two counts of murder on 17 December at Birmingham Crown Court