Father sentenced to life for shaking four-month-old baby to death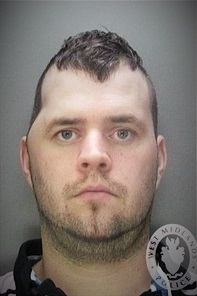 Neil Smith (33) has today (22 February) been found guilty of murder at Birmingham Crown Court following trial. He has been sentenced to life imprisonment with a minimum term of 13 years.
On the 4 August 2017, Smith was at home looking after his 4-month-old baby daughter, Hope, whilst her mother went out for the evening. Within 40 minutes of Hope's mother having left the home, she received a phone call from Smith stating that the baby was "limp and lifeless".
The emergency ambulance took Hope to hospital from where she was transferred to Birmingham Children's Hospital and kept alive on life support. Following investigations and tests, doctors concluded that the brain damage was so severe that Hope was brain-dead and could not survive. Life support was withdrawn with both parents' consent on 9 November 2017.
A police investigation concluded that her injuries were not accidental and consistent with having been shaken or thrown down with force on a soft surface.
Wendy Bounds from the CPS said: "This is a devastating case for the family in losing their much-loved baby daughter and sister.
"Smith denied any knowledge as to the cause of his daughter's sudden collapse and subsequent death.
"The CPS presented complex medical evidence demonstrating that the injuries suffered were so severe that they compared to injures seen in high-speed vehicle collisions. This contradicted the defendant's account of what happened.
"This has been a very difficult case for Hope's family and our thoughts are with them at this time."
Notes to editors
Wendy Bounds is a Senior Crown Prosecutor with CPS West Midlands.
Neil Smith (07/07/1985) was charged and found guilty of one count of murder. He was sentenced to life imprisonment with a minimum term of 13 years.