Arsonist jailed for setting fires including at Titanic exhibition
A man from Sheffield who admitted to deliberately setting fire to a museum, a university and a hospital, so he could steal from the evacuated buildings, has been jailed.
Thomas Ashcroft, 40, caused nearly half-a-million pounds worth of damage and was sentenced to life in prison, with a minimum of 15 years, at Stafford Crown Court.
On 6 June 2017 he visited the Sea City Museum in the civic centre in Southampton. A short time later, a fire was started in the Titanic Story Exhibition area which resulted in the museum being evacuated. Ashcroft remained inside the building and stole £199.95 from the museum's café till.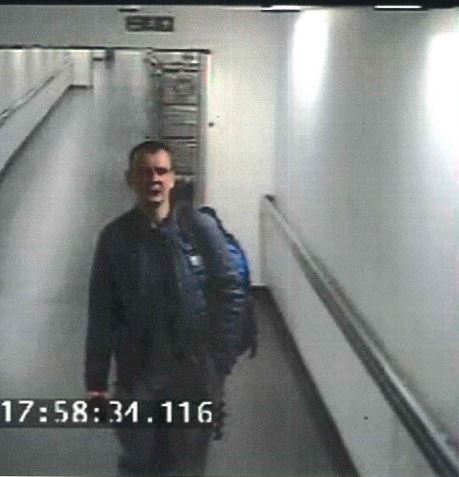 The following day, a fire was reported in a disabled toilet in the Beacon Building, Staffordshire University. The building was evacuated and it was later discovered that the fire had been started intentionally.
Two hours later, a large fire was reported on the ground floor at the Royal Stoke University Hospital.  A trolley of laundry had been set alight in the corridor next to operating theatres and the critical care unit.  A large number of patients, many of whom were seriously ill, had to be evacuated. Fire investigators located where the fire started, and it was soon identified as arson.
Ashcroft was identified from CCTV footage and still images. A pair of trainer prints found at the scene of the university fire matched the trainers worn by him.
He later pleaded guilty to three counts of arson and one count of burglary. He was sentenced on Friday 23 February.
David Parsons from the CPS said: "Over a two-day period, Thomas Ashcroft deliberately set fire to three buildings, causing nearly £500,000 worth of damage and putting the lives of members of the public in danger. In the case of the hospital, some of those people were already seriously ill.
"His motive behind the arson attacks was theft. Ashcroft would set fire to the building which would in turn result in an evacuation procedure, thereby allowing him to steal money from the premises.
"The CPS was able to present an overwhelming case against him and Ashcroft was left with little option but to plead guilty."
 
Notes to editors
David Parsons is Senior Crown Prosecutor in CPS West Midlands
Thomas Ashcroft (dob 06/01/1978) pleaded guilty to three counts of arson, contrary to section 1(2) and (3) of the Criminal Damage Act 1971 and one count of burglary, contrary to section 9(1)(b) of the Theft Act 1968.