UPDATE: Paedophile rapist sent to prison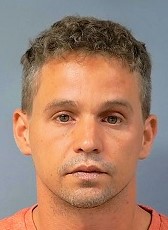 UPDATE: Following a referral under the Unduly Lenient Sentence scheme, the Court of Appeal increased the minimum term of Maertens' life sentence to 25 years.
Today (23 November 2020), Jonathan Maertens, a prolific child sex offender, was given a life sentence with a minimum term of 16 years for offences of raping and sexually assaulting children and creating images of the sexual abuse of children.
Maertens, aged 35, from the Isle of Wight, pleaded guilty to 34 separate offences. He abused nine children over a period of almost ten years.
The Crown Prosecution Service worked closely with Hampshire Constabulary to ensure that Maertens was brought to justice. This case relied solely on digital evidence obtained from Maertens' devices. Maertens had thousands of images of sexual assaults on children and had recorded his own offending. He had over 9,000 moving images and more than 200,000 still images on multiple devices.
The scale of this abuse is highly unusual, and the Crown Prosecution Service is committed to prosecuting the perpetrators of these horrendous crimes. CPS Wessex has a dedicated team of specialist lawyers for Rape and Serious Sexual Offences (RASSO), and these crimes are our highest priority. 
Joanne Jakymec, Chief Crown Prosecutor, CPS Wessex, says "Rape is one of the most traumatic crimes that anyone can survive. This prosecution focused on the digital evidence available so that the brave victims did not have to attend court or relive the trauma through giving evidence. We recognise that there will be a lasting impact on the victims and their families, but hope that the outcome of today's sentence will be some small comfort. I am extremely proud of the prosecution team, who worked diligently and tirelessly to deliver justice.
"The public should have confidence that people who have indecent images of children will be brought to justice. These abhorrent crimes will continue to be investigated by our partner police forces and prosecuted by our specialist RASSO teams across the CPS."
If you have been a victim of sexual assault, please contact your local police force, or contact Rape Crisis.