Driver jailed for causing death by dangerous driving
A driver who killed a man following a head-on collision with another vehicle has today (21 January) been sentenced to seven years' imprisonment for causing death by dangerous driving following a trial at Bournemouth Crown Court.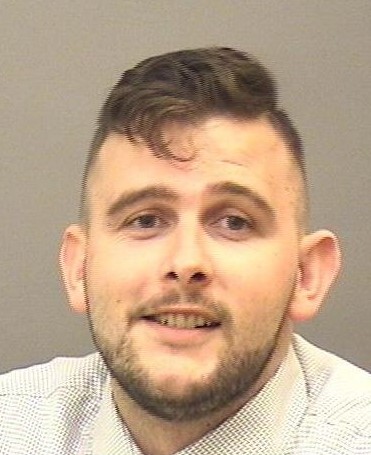 On 17 May 2017, John Darch, 25, was driving his BMW on the B3157 Bramdon Lane between Chickerell and Bridport where he overtook other vehicles travelling in the same direction at high speeds and in appalling weather conditions. The manner of Darch's driving caused him to drive into oncoming traffic, colliding head on with a Hyundai being driven by Darran Venn, 37. The collision pushed Mr Venn's car back some distance and the engine of the BMW became detached, leaving Darch trapped in his car. Paramedics attended but sadly Mr Venn was pronounced dead at the scene.
Darch denied causing death by dangerous driving but was convicted by a jury on 26 November 2017.
Kate Lewis, from the CPS said "The CPS worked closely with Dorset Police to establish what occurred on 17 May 2017 and build a strong case to put before the court."
"In addition to evidence from witnesses who had been overtaken at excessive speeds by Darch moments before the accident, the Court heard evidence from vehicle and accident investigators who carried out examinations of the vehicles and road. The results of these tests showed that there were no defects to the vehicles or surface of the road, taking into account the poor weather conditions, that would have caused Darch to be on the opposite side of the carriageway and crash into Mr Venn other than the dangerous manner of his driving.
"Darch denied the charge put before him but having heard all the evidence, the jury agreed that Darch's driving fell far below that which would be expected of a careful and competent driver and that it was undoubtedly his actions that resulted in the tragic death of Darran Venn."
"Our thoughts are with Mr Venn's family at this time."
Notes to editors
Kate Lewis is a District Crown Prosecutor from CPS Wessex
John Darch (DOB 23/05/1993) was charged with one count of causing death by dangerous driving and was found guilty after trial.