Truck driver jailed for fatal collision while using mobile phone
A truck driver who was using his mobile phone at the time  his vehicle was involved in a fatal collision has been jailed for three years.
Timothy Mason, 65, was sentenced at Aylesbury Crown Court on 26 January after admitting death by dangerous driving at an earlier hearing.
The collision happened on 10 May last year in Bourne End, Buckinghamshire, when Mason was driving a 32 tonne heavy goods vehicle.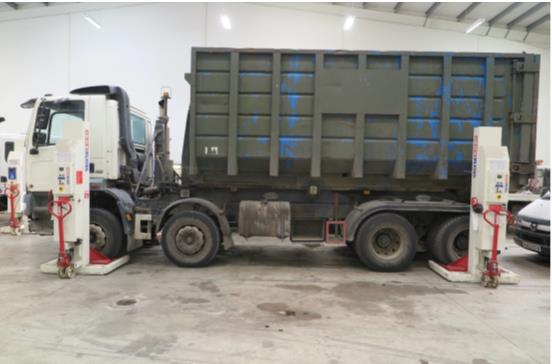 Mason's vehicle collided with Hilary Haines, 70, who was crossing the road. She was severely injured and pronounced dead at the scene by paramedics.
Mason failed to stop but was later located by police and subsequently charged.
A witness saw Mason in the seconds leading up the collision and said that he seemed pre-occupied.
Call records demonstrated that Mr Mason had been engaged in a call for the 12 minutes prior to the collision, only terminating the call 16 seconds after the point of impact.
Mason's defence initially indicated he would plead guilty to causing death by careless driving. The CPS was not prepared to accept this plea and pursued the more serious charge to which Mason eventually pleaded guilty. He was also banned from driving for five years from the date of his release.
Louise Atrill, for the CPS, said: "This case shows the dangers of using a mobile device while driving. It was an avoidable distraction and a woman has lost her life due to Mason not concentrating on the road.
"The wealth of evidence against him meant he had no choice but to plead guilty to the offence he was charged with. Our thoughts are with Hilary Haines' family."
Notes to editors
Timothy Mason (dob 05/02/1952) pleaded guilty to one count of death by dangerous driving.
Louise Atrill is Senior Crown Prosecutor for Thames and Chiltern.