Teenager jailed for life for the murder of Christopher Hewett
The teenager who stabbed 31-year-old father Christopher Hewett to death in Stevenage earlier this year has been jailed for life.
Byron Pollock, 18, was given a life sentence with a minimum term of 19 years for Mr Hewett's murder while a 15-year-old boy, who was convicted for manslaughter for his involvement in the killing, will be sentenced at a later date. Ryan Lee (20) was given a sentence of two years and eight months detention after facilitating the killers' getaway in the hours after the violent attack.
Mr Hewett was with his cousin on their way to visit Mr Hewett's sister on the evening on 12 February when the pair were set upon by the 15-year-old youth with a baseball bat. As Mr Hewett tried to defend himself, Byron Pollock attacked him from behind and stabbed him four times in the side.
Despite Mr Hewett's sister and cousin and the emergency services trying to help him, he died of his injuries shortly afterwards.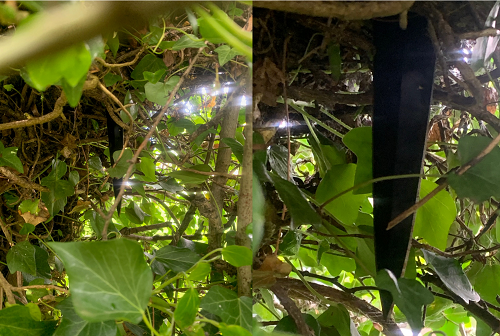 During a trial at Luton Crown Court in July, the jury heard how the two killers had deliberately armed themselves before seeking out Mr Hewett on the night of the attack. They then discarded their weapons nearby and attempted to flee to Wakefield in West Yorkshire, taking a taxi trip arranged by Ryan Lee.
The killers were arrested the following day in Cambridgeshire and denied any responsibility for Mr Hewett's death. Lee was arrested several days later.
To prove their guilt, the Crown Prosecution Service presented evidence including DNA from the weapons used, telephone and social media data, CCTV footage from a nearby property that identified the defendants at the time and place of the attack, and witness statements to the jury. One witness, who was sitting in her car nearby at the time of the attack, described how one of the teenagers approached her in a panic and asked if she had "any cameras" in her car, admitting that he had "just stabbed someone" and told her to drive away.
Senior Crown Advocate Michael Speak for the Crown Prosecution Service said: "While nothing can undo the terrible loss that Christopher Hewett's family and friends have suffered, I hope that the judge's decision today helps them to feel some sense of justice. This sentence reflects the severity of these actions and the terrible danger that carrying knives can bring."
Notes to editors
Byron Pollock (DOB 02.08.2003) was sentenced to life imprisonment with a minimum term of 19 years at St Albans Crown Court on 27 August. He was convicted of murder on 26 July at Luton Crown Court.
A 15-year-old boy was convicted of manslaughter on 26 July at Luton Crown Court. He will be sentenced on 6 September.
Ryan Lee (DOB 31.07.2011) was sentenced to two years and eight months detention at a young offender's institution at St Albans Crown Court on 27 August. He was convicted of assisting an offender on 26 July at Luton Crown Court.
Michael Speak is a Senior Crown Advocate for the Crown Prosecution Service.