Prolific paedophile convicted of raping and sexually abusing vulnerable children
A paedophile who preyed on vulnerable young people for 20 years, grooming them and then sexually abusing them, has been convicted of rape, indecent assault and indecency with children.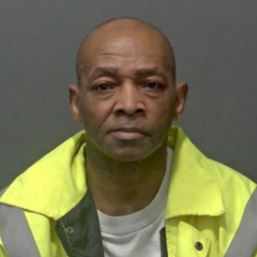 Carson Grimes, 65, targeted children aged between 5 and 15 from disadvantaged backgrounds, often luring them to his home in Luton with free drugs and alcohol, before abusing them.
Grimes gained his victims' trust by providing them with what they wanted - which sometimes included paid work - so that they would visit him regularly. He spiked their drinks with sedatives on some occasions before attacking them, and would threaten violence against them and their families to ensure they would not speak out.
The jury at Luton Crown Court heard first-hand statements from nine victims and several witnesses about the attacks, which took place between 1982 and 2002. Many of the victims, now adults, were in care or living with temporary foster guardians at the time.
Though Grimes denied all the charges, he was found guilty on 16 July of:
11 counts of rape;
8 counts of buggery, an offence which was re-classified as rape in 1994;
11 counts of indecent assault, and;
6 counts of indecency with a child.
Senior Crown Prosecutor for the Crown Prosecution Service, Rachael Rowley, said: "This is a truly shocking case in which a sexual predator systematically took advantage of vulnerable children who did not have strong support networks at home, or were often in trouble with the police themselves, so that he could abuse them without fearing that they would report his crimes. When he realised that this method worked, he targeted more victims, and his offences became more severe.
"Grimes' selfish and depraved actions have traumatised his victims. I commend and thank them for their bravery in coming forward and re-living difficult childhood memories to help the police and the CPS to bring their attacker to justice. I hope that today's verdict goes some way to helping those victims feel that justice has been delivered."
Notes to editors
Carson Grimes (16.2.1956) was convicted on 16 July at Luton Crown Court of:

11 counts of rape
8 counts of buggery, an offence which was re-classified as rape in 1994
11 counts of indecent assault
6 counts of indecency with a child

Grimes will be sentenced on 13 October at Luton Crown Court
Rachael Rowley is a Senior Crown Prosecutor at the Crown Prosecution Service (CPS)
The CPS is committed to closing the gap between the number of cases being reported and those going to court, to make sure more victims get justice
In January, the CPS and the National Police Chiefs' Council (NPCC) launched its Joint National Action Plan to address disparity between reported offences and cases reaching court
In June, the CPS and the NPCC launched the National ISVA framework which commits to new minimum standards of support for victims of rape and sexual violence
Victims can report sexual offences to their local police on 101 or call 999 if they are in immediate danger. For confidential support, victims can speak to Rape Crisis and Victim Support.