Man jailed for acid attack manslaughter
A man has been jailed for 17 years with a three-year extended licence after being convicted of the manslaughter of an innocent bystander who was hit with acid when a fight unfolded near her.
Joanne Rand, 47, sustained fatal injuries while a fight between others broke out in High Wycombe, Buckinghamshire, on 3 June last year.
She had been sitting on a nearby bench and struck by a bottle containing industrial strength corrosive sulphuric acid. The contents splashed over parts of her body, causing fatal injuries.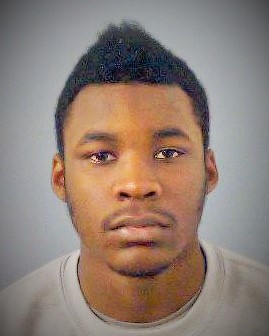 In April, Xeneral Webster, 19, pleaded guilty to the manslaughter of Mrs Rand at Reading Crown Court part-way through his murder trial.
The change of plea was accepted by the prosecution.
He was sentenced on 31 July at Reading Crown Court for this incident and a number of other offences.
The incident happened when Webster travelled from London to meet an associate. He then tried to steal a bicycle from a man he knew in High Wycombe but when that man resisted the theft, Webster pulled out the bottle of acid, removed the lid and threatened him with it.
The man knocked the bottle out of Webster's hand and it was kicked in Mrs Rand's direction in the struggle.
Mrs Rand suffered serious burns across her face, arms, upper body and lower legs after being doused with the fluid. She was taken to hospital but died of sepsis on 14 June.
Webster fled the scene but was later arrested and charged.
Adrian Foster, from the CPS, said: "Joanne Rand was not the intended victim of the attack but the prosecution was brought on the basis that by producing an open bottle of acid and raising it to the face of another man, Xeneral Webster intended to cause that individual really serious harm.
"Had Webster not planned to seriously hurt the intended victim, Joanne would still be alive today and he is responsible for her death.
"The consequences of Webster's actions serve as a tragic example. I hope his conviction and subsequent sentence will serve as a reminder that the full extent of the law will be used robustly against those who use acid as a weapon intending to maim, disfigure or cause the death of a victim.
"Nothing will bring Joanne back to her family and friends, but we hope today's sentence brings them, at least, a small sense that justice has been done."
Notes to editors
Adrian Foster is Chief Crown Prosecutor for CPS Thames and Chiltern
Xeneral Webster (DOB: 08/12/98) admitted the following charges:

19 April 2017 incident

Possession of an offensive weapon - bottle containing an ammonia solution in
Fulham Palace Road, London, SW6

3 June 2017 incident

Manslaughter
Possession of an offensive weapon - acid
Affray

12 June 2017 incident

Possession of an offensive weapon - samurai sword
Criminal damage
Threats to kill