Teenager convicted for researching mass shootings before trying to buy handgun
A teenager who researched mass shootings before trying to buy a handgun is facing prison after being convicted of firearms offences.

Kyle Davies, 19, was convicted today, 22 July 2019, at Gloucester Crown Court, of attempting to possess a firearm and ammunition with intent to endanger life.
Davies, from Wotton in Gloucester, was arrested in June 2018 after a parcel containing a hand gun and ammunition he bought online was intercepted by Homeland Security Investigations at Newark Airport, New Jersey.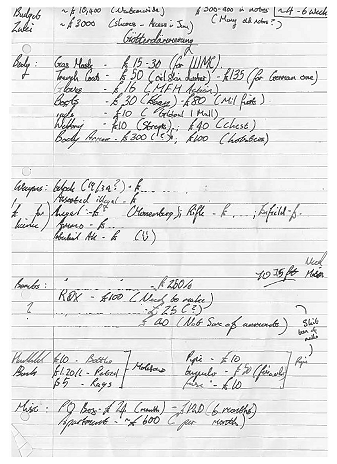 An investigation by South West Regional Organised Crime Unit, with advice from CPS Senior Crown Prosecutor Howard Phillips, revealed that Davies' laptop and other electronic devices contained extensive research into mass shootings including Columbine High School and the Norway attacks of 2011 by Anders Breivik.
A shopping list entitled 'Gotterdammerung' or 'the end of time' listed items including a gas mask, body armour and trench coat, as well as the ingredients needed to make explosives. Guides on how to build bombs and carry out attacks were also found in Davies' possession.
Howard Phillips of the CPS said: "Davies' notes did not identify a target and did not demonstrate an ideology or aim that would support a charge under terrorism legislation.
"The challenge for the CPS was therefore to prove that his intent when purchasing the hand gun was to endanger the lives of others, and not just to take his own life as he claimed. Thanks to the very thorough investigation by the South West Regional Organised Crime Unit we were able to do this.
"We will thankfully never know what the consequences would have been had the gun and ammunition Davies attempted to import actually made it into his hands".
Kyle Davies will be sentenced at Gloucester Crown Court at a later date.
Notes to editors
Howard Phillips is a Senior Crown Prosecutor for the CPS.
Kyle Davies was convicted by a jury at Gloucester Crown Court of two counts of:

Attempting to possess a firearm with intent to endanger life, contrary to section 1(1) of the Criminal Attempts Act 1981

Davies had previously pleaded guilty to:

two counts of evading the prohibition on the importation of firearms and ammunition, and
two counts of making indecent images of children.