Women jailed after policeman was struck with toilet roll holder at illegal lockdown party
Two women who attacked police attending reports of an illegal house party during the early period of the coronavirus lockdown have been sentenced.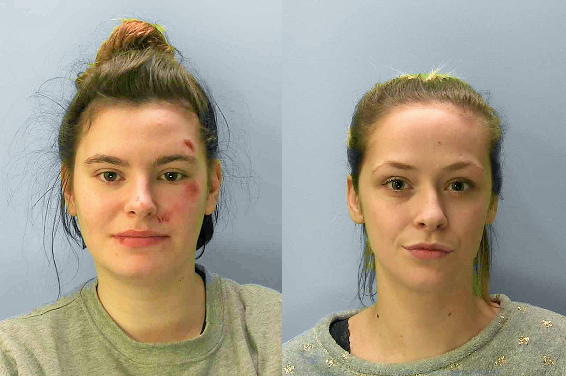 Bayleigh Meadows and Millie Robinson, both 21, were drinking and playing loud music at a friend's flat around 11pm on 8 April when the group were interrupted by two police officers encouraging them to return to their own homes.
The women quickly became abusive and denied officers entry to the address in Eastbourne, Sussex - with Robinson taunting a female PC repeatedly with threats such as: "I've got coronavirus, watch out".
When a male police sergeant tried to arrest Robinson for her aggression, the confrontation became violent as the intoxicated women punched and kicked at the officers.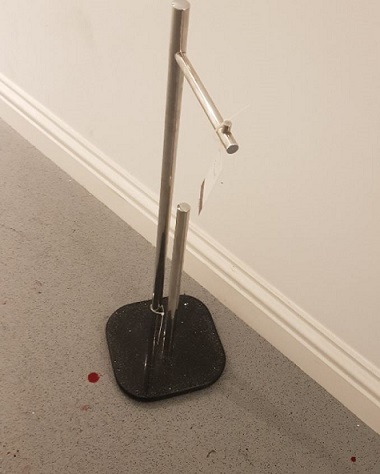 During the assault, Meadows swung a metal toilet roll holder with a heavy wooden base at the sergeant, leaving a cut on the left-hand side of his forehead that needed to be glued in hospital.
Sussex Police back-up units later arrived and detained the women, with body-worn footage capturing the attack.
Meadows, who has previous convictions for assaulting police officers, was jailed for 12 months for Actual Bodily Harm at Lewes Crown Court today. Robinson received a six-month sentence for assaulting an emergency worker.
Lorna Lee, Senior Crown Prosecutor, said: "The CPS has unfortunately had to prosecute many assaults on police during the coronavirus lockdown but this attack stands out as one of the most shameful.
"The two officers were performing an important public health duty in calmly and patiently explaining to the women why parties were not allowed at this time.
"In response they were met with a barrage of insults and sustained physical violence by the intoxicated and dangerously out-of-control defendants, which lasted several minutes.
"It was only luck that Bayleigh Meadows did not inflict a more serious injury when she struck one officer with a heavy object.
"The CPS will continue to treat assaults on police officers and other emergency workers with the utmost priority as the country tackles the coronavirus pandemic."
The CPS revealed in May that 313 prosecutions for assaults on emergency workers were completed in the first month of lockdown.
Max Hill QC, Director of Public Prosecutions, has repeatedly warned that anyone attacking emergency workers - including by coughing and spitting - faces up to 12 months in prison.
Notes to editors
Bayleigh Meadows (DOB: 5/11/98), of Eastbourne, was sentenced to 12 months' imprisonment after admitting Assault Occasioning Actual Bodily Harm at Lewes Crown Court on 11 May 2020
Millie Robinson (DOB: 1/3/99), of Eastbourne, was sentenced to six months' imprisonmant after admitting two counts of assaulting an emergency worker at Lewes Crown Court on 11 May 2020
A third defendant charged with assaulting an emergency worker is due to appear at Hastings magistrates' court on 26 June
Lorna Lee is a Senior Crown Prosecutor with CPS South East.