Gang convicted of cash point explosion robberies
Three men have been convicted for their roles in stealing £150,000 by using explosives to blow up cash machines across the south-east of England.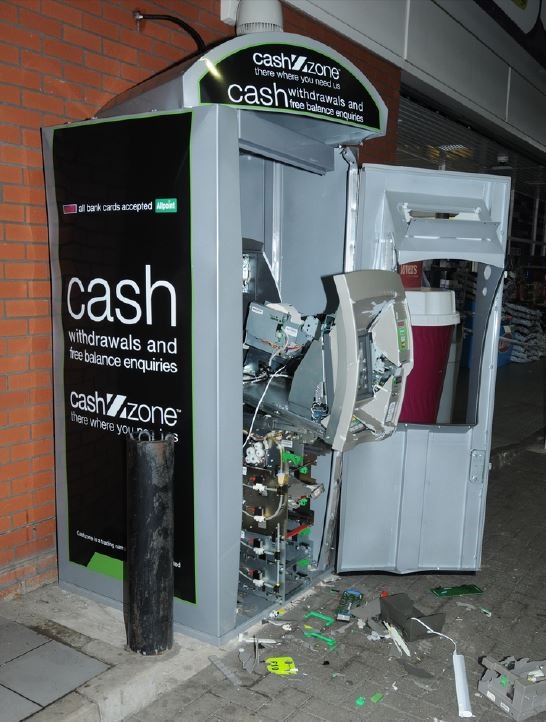 Ermias Fekade, Joel Spears and Stephen Fahri will face sentence next month for their parts in the raids, which took place in a three-month period between January and March 2017.
Fekade, of Hove, and Spears, of Wandsworth, had denied their involvement but were convicted by a jury following a trial at Croydon Crown Court which concluded yesterday (8 March). Fahri, of Greenwich, pleaded guilty at an earlier hearing.
The men targeted seven cash machines at sites including petrol stations, post offices and a train station. All the offences took place in the early hours of the morning. In the final incident, a device left by a machine at a post office in Southborough, Kent, on 20 April 2017 failed to explode and the thieves fled the scene. The defendants were arrested nearby following a car crash.
Katie Samways, from the CPS, said:
"These men committed a series of dangerous offences which put members of the public in clear danger.
"The CPS worked closely with the police to build a compelling case against these defendants with key evidence including forensics and mobile phone data.
"In total £150,000 worth of cash was stolen and the damage to property amounted to a similar figure."
Update: At Croydon Crown Court on April 18, Spears was sentenced to 20 years in prison, Fahri to 17 years in prison and Fekade to 16 years in prison.
Notes to editors
Katie Samways is a Senior Crown Prosecutor with CPS South-East.
Ermias Fekade, 36, was convicted of conspiracy to cause explosions and conspiracy to steal at trial.
Joel Spears, 31, was convicted of conspiracy to cause explosions and conspiracy to steal at trial.
Stephen Fahri, 36, pleaded guilty to conspiracy to steal and conspiracy to commit criminal damage.
Details of the offences as follows:
Outside Bexhill train station, East Sussex, on 31 January 2017 – around £5,300 was stolen
At an Esso garage in Bromley, Kent, on 2 February 2017 – around £23,000 was stolen
At an Esso garage in Burnham, Buckinghamshire, on 10 February 2017 – around £10,000 was stolen
At a Texaco garage in Reigate, Surrey, on 21 February 2017 – around £440 was stolen
At a post office in Saltdean, East Sussex, on 28 February 2017 – around £33,000 was stolen
At a post office in Shoreham, West Sussex, on 3 March 2017 – around £20,000 was stolen
At a post office in Hurstpierpoint, West Sussex, on 23 March 2017 – around £54,000 was stolen