Britain's most prolific rapist jailed for life following historic CPS prosecution

The most prolific rapist ever tried in a British court has today been jailed for life after drugging and assaulting 48 men, following the largest prosecution of its kind in CPS history.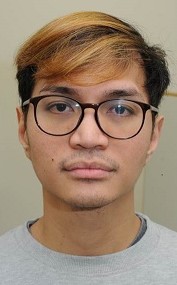 Reynhard Sinaga, 36, has now been found guilty of 159 offences across four separate trials - including 136 unprotected anal rapes he filmed on two mobile phones.
The Indonesian student, already serving a life sentence at HMP Manchester for convictions in the first two trials, today saw his minimum term increased to 30 years for crimes committed between January 2015 and June 2017.
Sinaga's modus operandi was constant throughout - to approach intoxicated young men in central Manchester and lure them back to his strategically located flat at 11 Montana House, Princess Street, near the city's nightspots.
There Sinaga spiked defenceless victims with sedatives, probably a GHB-laced shot, to render them unconscious - then filmed himself raping them, in many cases repeatedly for hours on end.
The serial rapist is suspected of attacking scores more men since moving to Britain in 2007 - making him the worst known sex offender in the country's history.
The vast majority did not know what had happened to them until one man woke up mid-rape and fought Sinaga off, sparking an investigation that alerted police to the truth about the slightly built human geography student.
He claimed all the mainly heterosexual victims were enjoying acting out his 'sexual fantasy' of playing dead during intercourse, but this defence was rejected by four trial juries at Manchester Crown Court.
Ian Rushton, CPS North West Deputy Chief Crown Prosecutor, said: "Reynhard Sinaga is the most prolific rapist in British legal history.
"His extreme sense of sexual entitlement almost defies belief and he would no doubt still be adding to his staggering tally had he not been caught.
"Sinaga's unthreatening demeanour duped these young men - many of whom thanked him for his kindness in offering them a place to stay - into thinking this monster was a Good Samaritan.
"But once back at his flat he used victims as objects purely for his own gratification – then appears to have derived further twisted pleasure from re-watching his films in court and putting victims through the trauma of giving evidence.
"I would like to pay tribute and express my gratitude to all of these men for their incredible resilience, bravery and strength in helping us bring these harrowing cases to court.
"They have suffered severe and life-changing psychological trauma but should feel very proud that thanks to them this highly dangerous predator may never walk our streets again.
"We hope this will at least bring them some comfort as they come to terms with what has happened and move on with their lives."
How the case was proved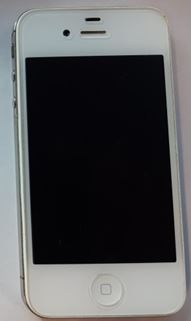 Sinaga's relentless rape campaign came to an end just before 6am on 2 June 2017, when an 18-year-old victim woke up mid-assault and managed to get away with his attacker's white iPhone 4.
When Greater Manchester Police examined Sinaga's multiple digital devices, they discovered 3.29 terabytes of extremely graphic material - equivalent to 250 DVDs or 300,000 photos - depicting sexual assaults lasting, in one case, for eight hours.
Whenever groggy victims were rousing, Sinaga could be seen pushing them back to the floor to continue the assault or snatching away his phone to avoid suspicion.
But the rapist maintained throughout that the acts depicted were consensual role plays, forcing the CPS to split the prosecution into four separate trials of 10-13 victims such were the numbers involved.
The juries were told how Sinaga kept men's belongings as 'trophies' and looked them up on Facebook. He texted a friend to boast about one comatose victim: "He was straight in 2014. 2015 is his breakthrough to the gay world hahaha."
Another chillingly adds: "Take a sip of my secret poison, I'll make you fall in love."
Mr Rushton added: "The issue for us as prosecutors was largely one of proving a lack of consent. Our case essentially rested on the evidence Sinaga himself had provided through his videos, photos and keeping of trophies. This involved analysing hours of distressing and graphic recordings.
"Despite the weight of evidence showing victims unresponsive, snoring and even vomiting, Sinaga tried to persuade four juries his actions amounted to consensual sex.
"I am pleased we have been able to overcome this ludicrous defence and achieve unanimous guilty verdicts on all 159 charges we have brought."
Will there be further charges?
Since Sinaga's offending first came to light, the CPS has been conscious of the fact it was dealing with a highly complex case unprecedented since the service was established in 1986.
Mr Rushton said: "Working closely with Greater Manchester Police from the outset, we have now charged every victim's case referred to us that met our evidential test and have set out the appropriate charges before four juries.
"Thanks to these efforts the offender has been handed one of the strongest ever sentences in a non-homicide case, concluding this prosecution phase.
"With a police investigation still ongoing, we will keep the matter under review. If any more files are referred to us we will consider them under the Code for Crown Prosecutors, as with all cases."
If you have been affected by this case or believe that you may have been a victim of Reynhard Sinaga, then please contact Greater Manchester Police or specialist support agencies using the contact details below. 
Support Line: 0800 056 0154 (calls made from within the UK) / +44 207 158 0011 (international calls)
Police Line: 0800 092 0410 (calls made from within the UK) / +44 207 158 0124 (international calls)
Notes to editors
Reynhard Sinaga (DOB: 19/02/83) was convicted of the following at Manchester Crown Court:

Trial 1 (12 victims). Heard between 1 June 2018 and 10 July 2018 saw Sinaga convicted of 31 counts of rape, three counts of attempted rape and six counts of sexual assault.
Trial 2 (13 victims). Heard between 1 April 2019 and 7 May 2019 saw Sinaga convicted of 49 counts of rape, five counts of attempted rape and one count of sexual assault.
Trial 3 (10 victims). Heard between 16 September 2019 and 4 October 2019 saw Sinaga convicted of 26 counts of rape, one count of assault by penetration and five counts of sexual assault.
Trial 4 (13 victims). Heard between 2 December 2019 and 20 December 2019 saw Sinaga convicted of 30 counts of rape and two counts of sexual assault.