National Apprentice campaign
Are you interested in kick-starting your career in law? The Crown Prosecution Service (CPS) are now recruiting apprentices to join our diverse workforce across England and Wales!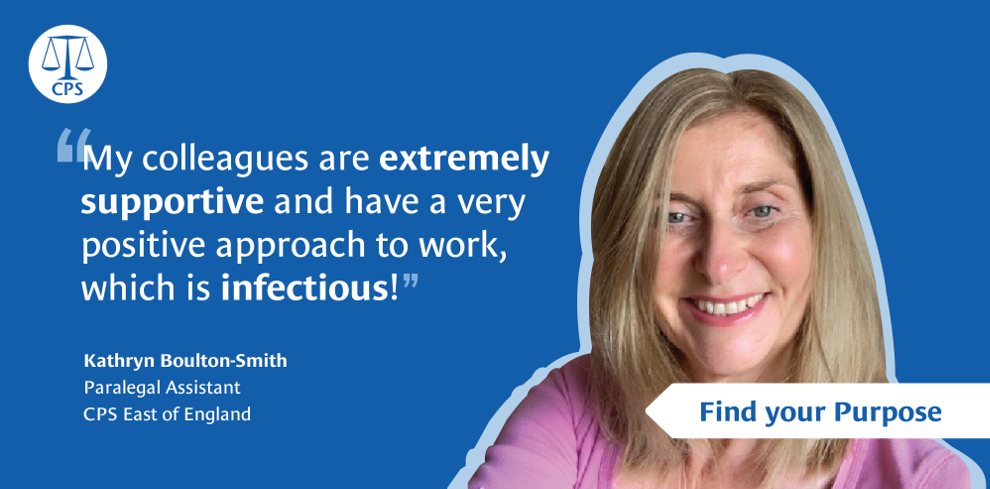 The National Apprentice Campaign is open from Monday 1st August until Friday 26th August, and we are looking for motivated, talented individuals who thrive working in a fast-paced environment. There are opportunities available across a variety of professions and teams within the CPS, so it's never been a better time to apply.
Being a CPS apprentice is a fantastic gateway into any role, whether you are starting your career, seeking professional development, or wanting to make a career move. Apprenticeships are an ideal way to develop your skills and knowledge in the workplace, whilst studying towards a qualification. The CPS is fully invested in you, providing a supportive environment to learn, and offering study time, flexible working and great benefits whilst earning a full salary.
As an apprentice you will be a key first point of contact for your team, providing administrative assistance and handling general enquiries in a professional and courteous manner. You will have to opportunity to build good working relationships with internal staff and external contacts across the Criminal Justice System, and other Government departments, and play an integral part of delivering justice.
It is extremely rewarding being an apprentice in the CPS. You will find that no two days are the same and you will face challenges which will test your knowledge and potential to the maximum. You will have the chance to make a real impact on society all in a supportive environment that focuses on professional growth.
If you are committed to public service and are looking for a role in which you can help to deliver justice, apply now.