Woman jailed for sexually abusing a 15-year-old boy
A forty-year-old woman has been jailed for nine years and six months for sexually abusing a 15-year-old boy.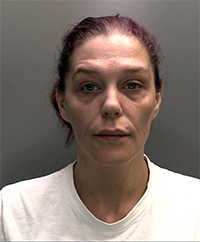 The Crown Prosecution Service (CPS) said that Sarah Campbell, from Bootle in Merseyside, pursued the child and introduced to him to extensive sexual activity including full sexual intercourse.
The boy eventually found the courage to tell an adult about what had been happening to him. But Campbell denied it all and even suggested that the boy had raped her. This had to be investigated by the police, subjecting him to further anguish.
Following an investigation, she was arrested and charged with nine offences of sexual activity with a child.
She continued to deny her part in the abuse. But, part way through the trial at Liverpool Crown Court, she was arrested on a warrant for failing to attend the hearing. She then pleaded guilty and today (14 June 2022) at Liverpool Crown Court, she was jailed for nine years and six months and put on the sex offenders register for life.
The Crown Prosecution Service also applied for a Sexual Harm Prevention Order to be imposed on her. The details of this will be decided at a further hearing on 30 June 2022.
Senior Crown Prosecutor Pauline Newrick, a specialist lawyer in CPS Mersey-Cheshire's Rape and Serious Sexual Offences (RASSO) unit, said: "Sarah Campbell abused a young boy of 15 years of age and manipulated him into having an ongoing sexual relationship with her.
"She dragged him into an adult world of drugs and sex when he was just a child. This will inevitably taint his future life and relationships.
"He was so young - she made him believe that what she was doing was right when it clearly was not. We know this is as harmful for young boys as it is for young girls despite some of the stereotypes that surround this type of offending.
"He eventually summoned up the courage to report her for the offences and has been stoic in his decision to proceed with the matter.
"These cases are always difficult and distressing. The Crown Prosecution Service welcomes the sentence Sarah Campbell has received and we would like to thank this victim. I cannot praise him highly enough for his courage in seeing this through."