Wealthy family who owned houses and drove luxury cars convicted of benefit fraud
A wealthy family who owned numerous properties and drove luxury cars have been sentenced for fraudulently claiming almost £52,000 in benefits.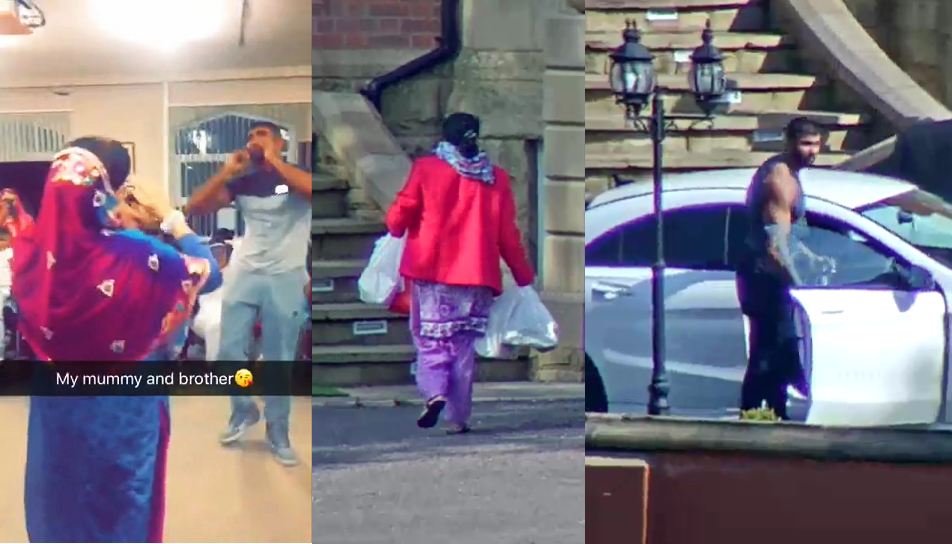 Four members of the Zarif family, who lived in Blackburn, were overpaid £51,514.34 in disability benefits and Carers' Allowance.
Today, 3 December 2020, at Preston Crown Court, the two key defendants in the fraud were given immediate jail terms.
The mother of the family, Khalida Zarif, was jailed for 12 months. Her son Sakib Zarif was jailed for 15 months.
Khalida Zarif, 51, said she had a complex series of disabilities that made it impossible for her to do anything for herself. She claimed to have severe depression, chronic asthma, severe back pain, dizzy spells, diabetes and high cholesterol.
She said she could do nothing for herself in the kitchen safely and started panicking when she tried. She claimed to be incontinent and unable to manage her personal hygiene.
However, surveillance officers from Lancashire Police said that, when their investigations began in 2019, they could find no evidence of any of these physical disabilities. She was seen walking without assistance, going shopping, driving a BMW car, lifting heavy items, conducting financial transactions in the bank and attending DWP offices, smartly dressed.
The total she is said to have been overpaid in benefits is £23,975.19.
Her oldest child, Sakib Zarif, 33, is a body builder and at the time of the investigation was seen in surveillance to be very muscular and physically fit. He claimed Carer's Allowance to look after his mother and then also claimed disability benefits after he was the victim of an assault in 2016.
He stated on his claim forms that he couldn't cook or eat solid food, relied entirely on his family for support, could not look after his own personal hygiene, had low moods and couldn't concentrate.
Yet, when the Zarif family telephones were examined, Sakib was seen dancing at family events and many of the other family members were there too. There were images of him arm-wrestling. He was seen driving a BMW car, despite claiming he hadn't been able to drive since 2018. He was always well-dressed and smart and when he was arrested, sporting equipment was found in his car. He was said to have been overpaid £13,502.20.
Other people's bank cards and the PIN numbers for them were also found in Sakib's car and messages on his phone indicated that he was managing a number of other people's universal credit claims and appeared to have access to their bank accounts.
The police also discovered that he was accessing the bank account of one of his tenants after the tenant had died. Sakib used other people to use the tenant's bank card to get the money from cash points.
He was also found to be using a BMW car that one of his tenants had bought under the Motability scheme but had been insured under Sakib Zarif's name and used predominantly by him.
Sakib's brother Faisal Zarif, 31 was found to have been overpaid £11,425.90 in Carer's Allowance for his mother and his sister. Neither of them needed the care they claimed for and Faisal's earnings took him out of the bracket that entitled him to claim the benefits in the first place.
Atif Zarif, 21, the youngest son of the Zarif family, was appointed the carer for Sakib Zarif. Given that Sakib's claims were hugely exaggerated, Atif should never have received payments of £2,611.05. His disclosed earnings in the last three years were also in excess of the amount permitted to be eligible for carers allowance.
All four pleaded guilty at the same hearing on 16 January 2020.
Khalida Zarif, 51, admitted conspiracy to defraud
Sakib Zarif, 33, admitted conspiracy to defraud, fraud and theft
Faisal Zarif, 31, admitted conspiracy to defraud
Atif Zarif, 21, admitted conspiracy to defraud. 
On Friday, 27 November, 2020 at Preston Crown Court, Atif Zarif was given a 12-month community order and must do 200 hours unpaid work within the next year.
Faisal Zarif was given a 20-week jail term, suspended for 12 months.
Sakib and Khalida Zarif were sentenced today (3 December 2020).
Senior Crown Prosecutor Adam Till, of CPS Mersey-Cheshire, said: "These members of the Zarif family were party to a large-scale agreement to defraud the DWP by dishonestly claiming benefits for disabilities that in some cases have been shown to be false.
"Younger members of the family were involved in this agreement and were themselves claiming Carer's Allowance when not only were they earning more than they were allowed to for these benefits, there was no need for the care that they were supposed to be providing.
"The Zarif family are wealthy and have amassed a large portfolio of properties in the Blackburn area. Most family members drive expensive German high-quality vehicles such as Mercedes-Benz or BMWs.
"Sakib Zarif was the prime mover in the conspiracy and he, along with his mother Khalida, exaggerated illnesses and disabilities when providing information to the DWP for the purpose of claiming disability payments.
"The family were motivated by greed. They have fraudulently taken money they were not entitled to and, in doing so, taken it from others who really need the support of the state to get by."